Auflösung und Rangliste Gewinnspiel "Suchbild - Finde das Tier" Nr. 19 / Solution and ranking competition "Search image - find the animal" No. 19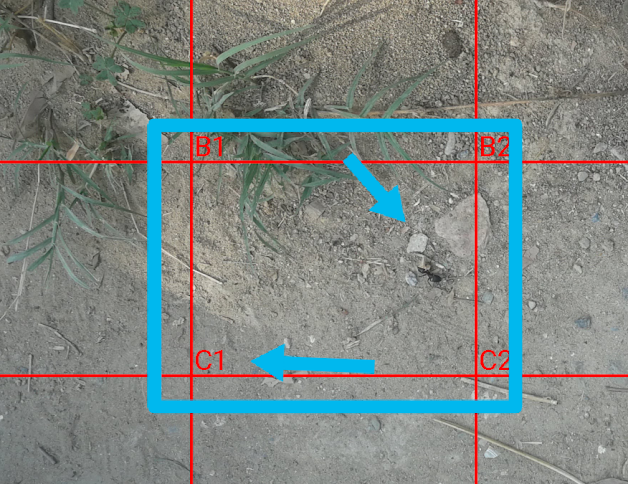 ↓↓↓↓ English below the German text ↓↓↓↓
Auflösung zum Gewinnspiel
"Suchbild – Finde das Tier" Nr. 19 :-)
Hier ist wie versprochen, die Auflösung und die Bekanntgabe der Gewinner von unserem Gewinnspiel :-)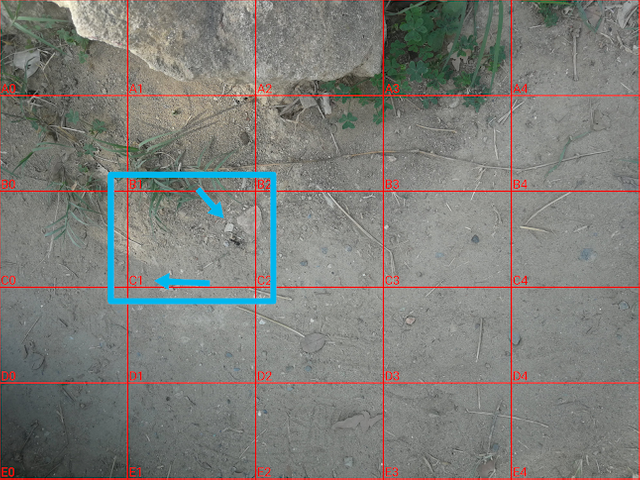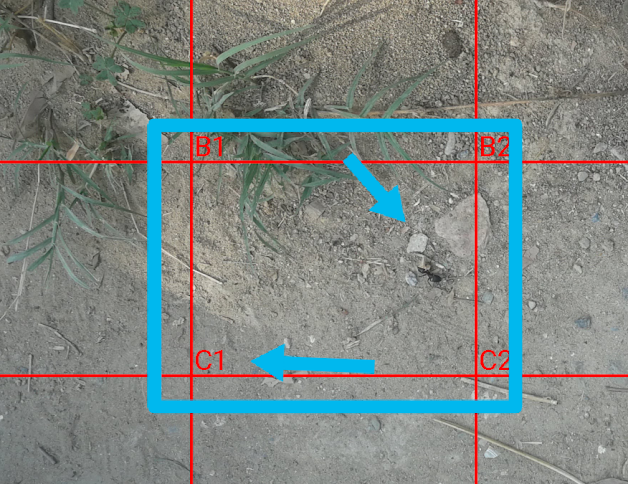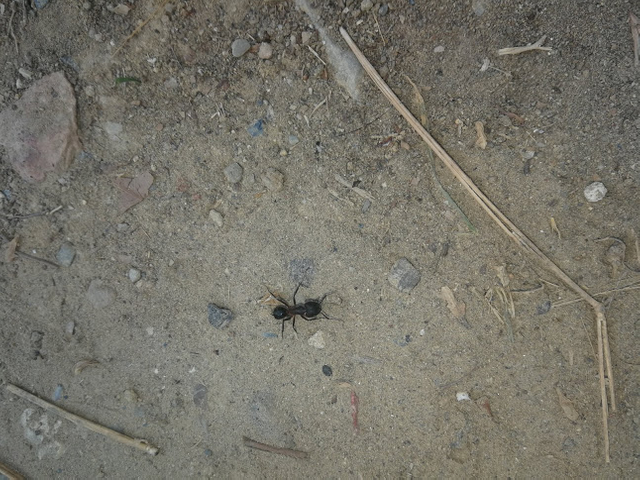 Es gab diesmal leider nur 1 Teilnehmer, der leider nicht die richtige Lösung hatte. :-)
Vielen Dank fürs mitspielen an @syalla
Die richtige Lösung hatte:
niemand
Der Gewinn von insgesamt 1,171 Steem (50% von 2,32=1,160 + 0,011 Teilnahmen geht also in den Jackpot fürs nächste Spiel :-)
Ein guter Vorschlag von @meins0815 war, alle bisherigen Teilnehmer zu markieren und eine Rangliste einzuführen, was ich hiermit sehr gerne übernehme :-) Nur war ich mir noch nicht ganz schlüssig, ob ich nach Anzahl der richtigen Lösungen oder nach den Prozenten sortieren soll (also prozentuale richtige Lösungen anhand der Teilnahmen).
Ich habe diesmal einfach mal beide eingefügt. Was findet Ihr besser?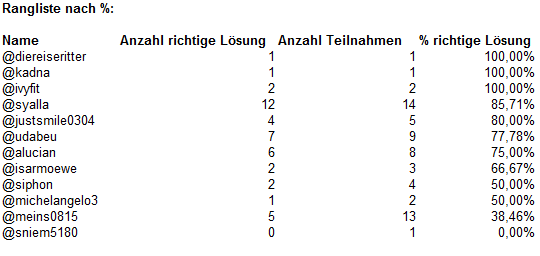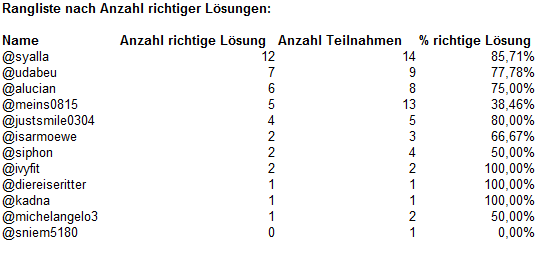 Das nächste Gewinnspiel gibt es dann heute nachmittag!
Euch allen noch einen schönen Freitag :-)
---
English version:
Solution to the raffle
"Search image - find the animal" No. 19: -)
As promised, here is the Solution and announcement of the winners of our new competition :-)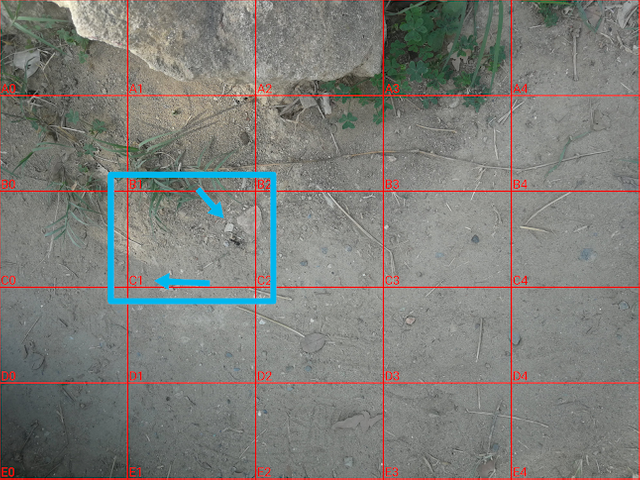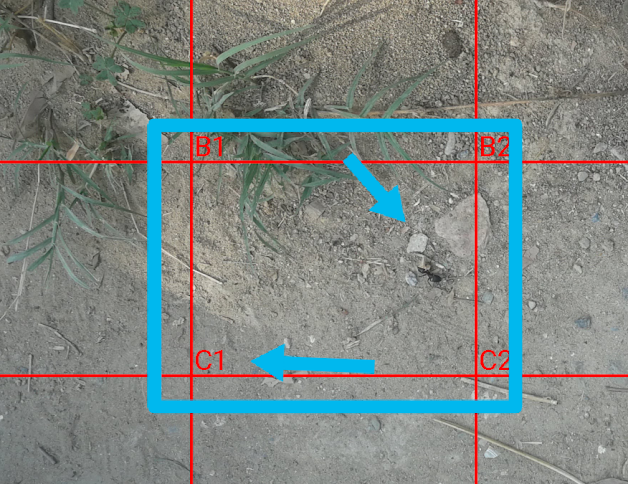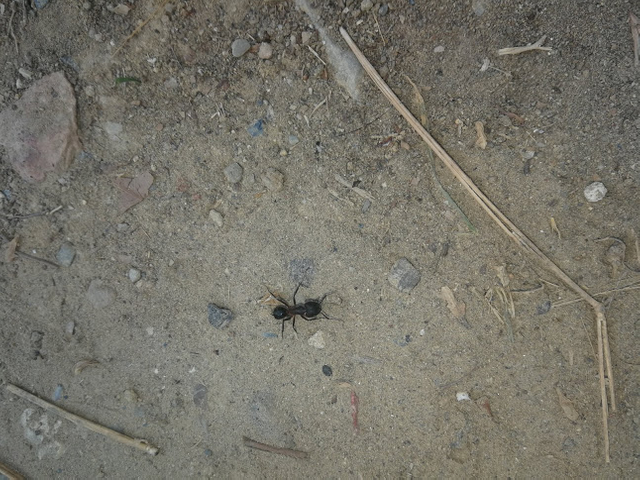 There was only 1 participant this time, unfortunately no one had the right solution :-)
Thanks for playing at @syalla
The right solution had:
noone
The total win of 1,171 Steem (50% of 2,32 = 1,160 + 0.011 participations) will be in the jackpot for the next game :-)
A good suggestion of @meins0815 was to mark all previous participants and to introduce a ranking list, which I hereby like to take over :-) Only I was not quite sure yet, whether I should sort by number of the right solutions or by the percentages ( ie percentage correct solutions based on the participations).
I just added both times this time. What do you find better?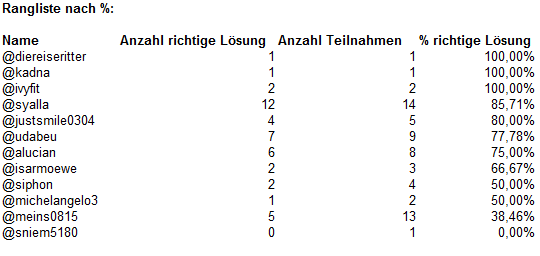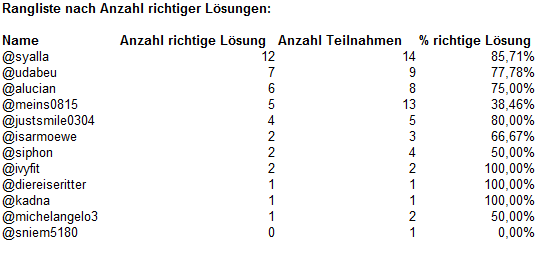 The next raffle will be later this evening
I wish you all a nice Friday :-)