Quality triumph over quantity.Its better to study 2 hour with high concentration than study for 5 hours with lapses of concentration.
We all want to do well than our colleagues in examination..So we should concentrate on effective study rather than quantity of study.
In this article i will try to write some of these important techniques to study effectively....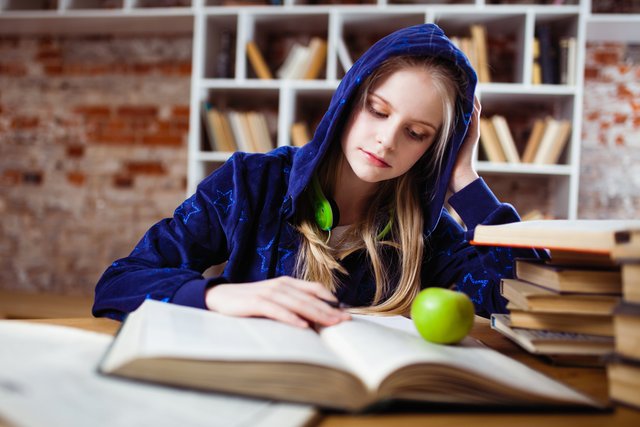 ✏GIVE BREAK
After 50 minutes of continuous reading,we gradually loose our concentration.Its better to take 5 minutes of break after 1 hour of study so that we regain our concentration back.You can do anything without study like warming up,quick snackes,walking,,listening music etc.After 5 minutes restart the study...
✏SHORT NAP
Yes....it is one of the important factor for effective study..Because during Nap period our brain deletes those unnecessary data we stored during waking period..Thats why you feel so refreshed after raising up from sleep.The nap time should not exceede more than 40 minutes...You should be cautious not to enter into deep sleep as you may feel groggy after sleep.Most people takes nap after taking lunch.Its completely upto you.But always try to take nap in the same time for developing circadian rythm.
✏ADEQUATE SLEEP
It means uninterrupted sleep.You may feel drowsy after 8 hours of sleep if there is interruption between your sleep.On the other hand you may feel like the feeling of complete sleep just sleeping for 4 hour without interruption.So it is important.Always try to sleep at least 6 hour of sleep at night without interruption.It will lead you the whole day tomorrow.
✏PHYSICAL EXERCISE
It is one of the key factor also as it boost your learning ability,long term memory,controles anxiety,depression and improves concentration. More than that it removes our laziness which is the main hinderance for our study process.It will not be wise to exclude physical exercise session in order to boost your study time.
✏EAT TO MAINTAIN ENERGY LEVEL
As our main food of the brain is glucose we must concentrate on blood glucose level during study.It will help you to replenish your energy level and improve brain function..
Try to eat low glycemic food rather than high glycemic ones.Because your blood glucose level tends to fall after 3 to 4 hours..The high glycemic food like pizza burger and simple carbs will boost your glucose level so high and then rapid fall after 4 hours..Low glycemic food like(Oats,nuts,bread,whole grain)will slowly release energy and maintain that level for a longer period of time...So you should exclude high glycemic food during study..Or you may have a simple snack after 3 hours interval.
✏CONSERVE MENTAL ENERGY
And at last but not least you have to conserve you mental energy level..Abstain from some irrelevent thinking such as:::
Why i failed today or why he humilliated me or Why he ask me qusetions everyday

This will create lots of pressure on you brain and after all you may feel depressed..So let alone those irrelevant thinking to boost your mental energy...Thats all for today.
Hope my post will be useful for you....If so never forget to upvote,reesteem and follow me.Thank you. @aunik