#sublimesunday is a tag presenting you with the unique opportunity to post something a bit different, wacky, crazy or just whatever takes your fancy and instigated by @c0ff33a.
Part of my Sunday was a walk through some of the forest that surrounds the house. Autumn is a wonderful time to go outside and enjoy nature. The air is fresher and there are no flies or mosquitoes around.
The paths throughout were covered with the falling leaves and there was lots of soft green moss on parts of the pathways..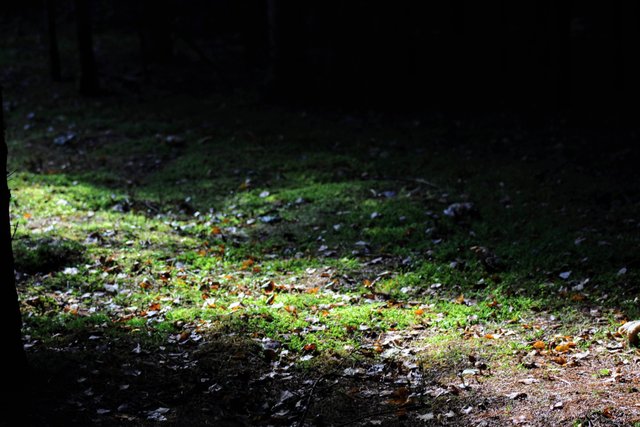 Some of the changing leaves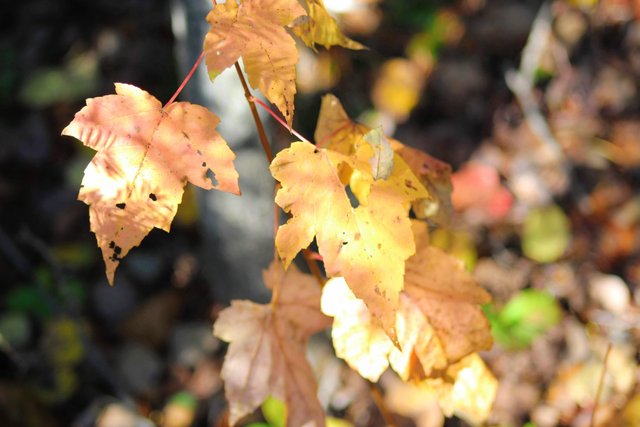 Throughout the forest the Mountain Ash bushes pepper the landscape. The red berries stay on all winter and provide food for the birds.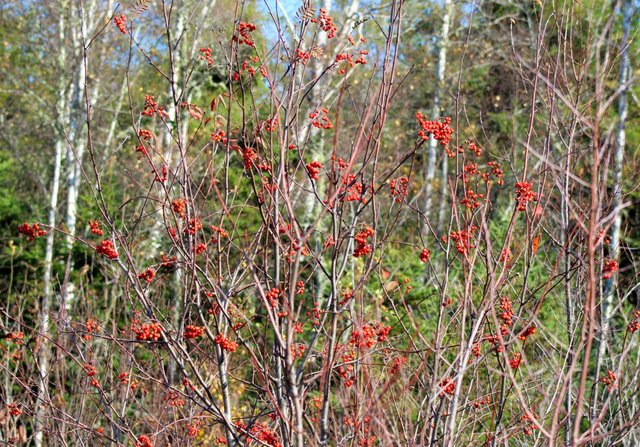 There's lots of mushrooms popping up through the green moss. Some have mysterious nibbles out of them- no doubt by Mr. Squirrel.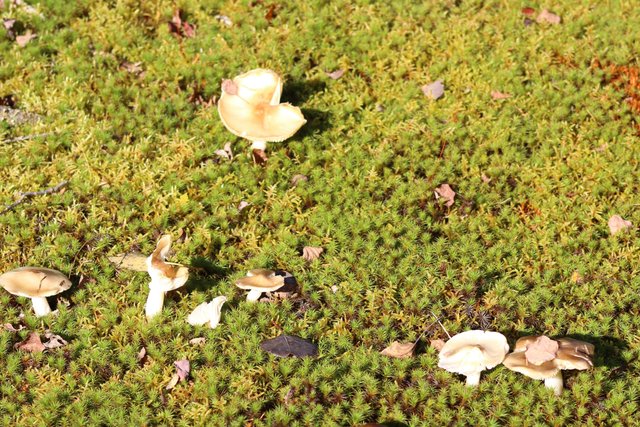 Unusual looking fungi on this small tree trunk.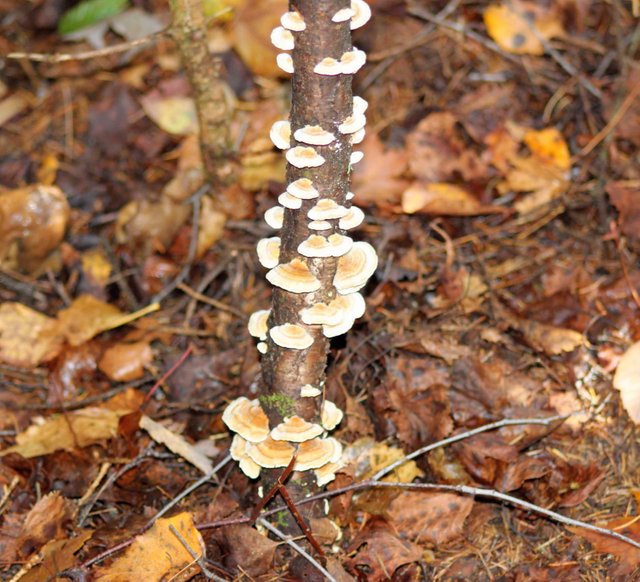 It's good to leave old broken trees like this standing as they make homes and perches for the birds or squirrels.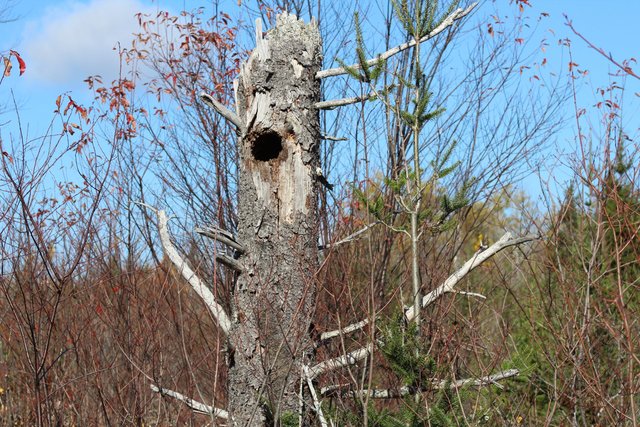 I didn't see any little critter stick a head out but I'm sure something makes these holes a comfy little home.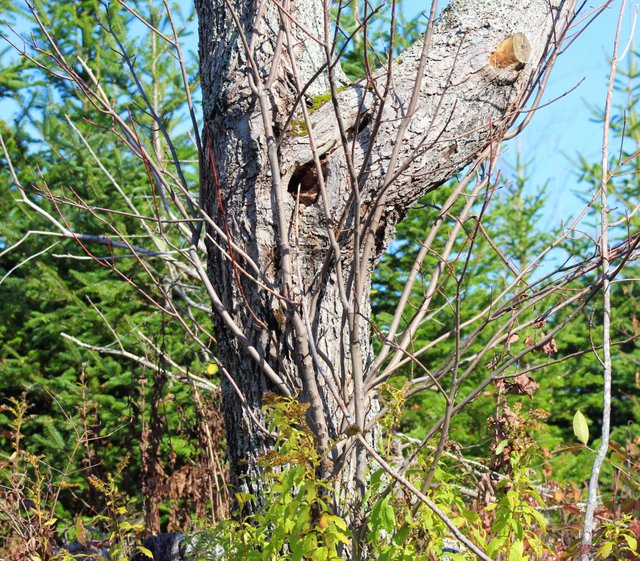 At the end of the west side of the property line is a blueberry field. That landowner cut the trees down for lumber and cleared the land to allow the blueberry bushes to grow. The bushes turn a pretty reddish color in the fall.
The soil on PEI is conducive to growing blueberries.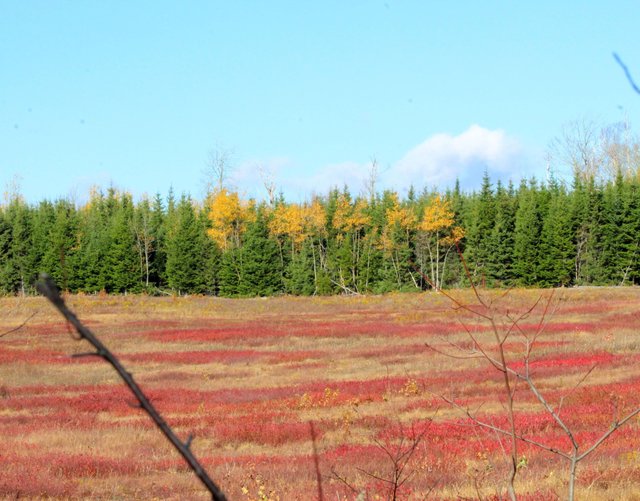 One of the paths leaving out of the forest and to the backyard.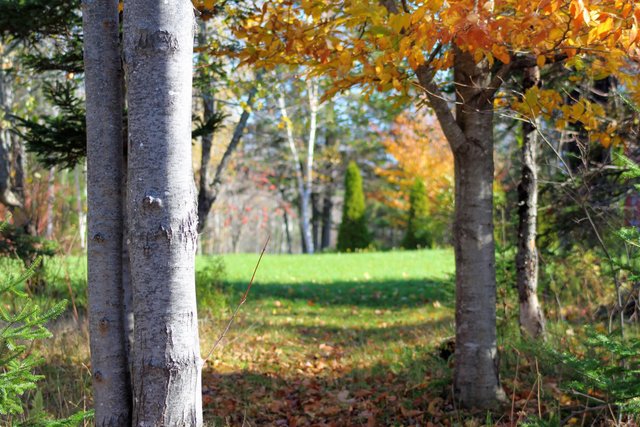 In closing, a photo taken in the forest for #beautifulsunday hosted by @ace108.
It was windy but the sun was shining through blue skies and white puffy clouds. Some trees have already lost all their leaves.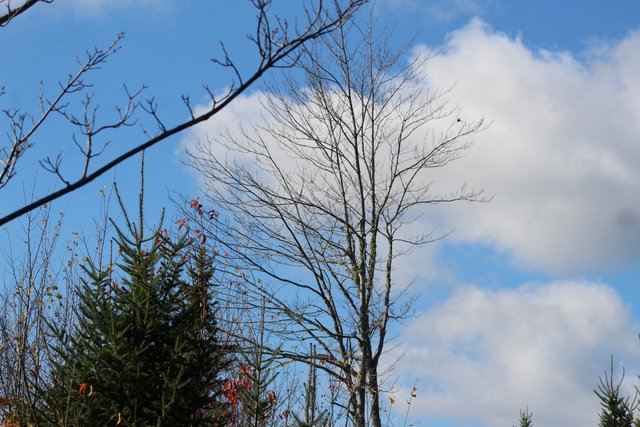 Location: Prince Edward Island, Canada
Camera: Canon EOS Rebel T6
All photos taken by me.
Thanks for coming on the forest walk with me!
---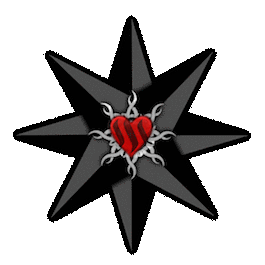 #thealliance