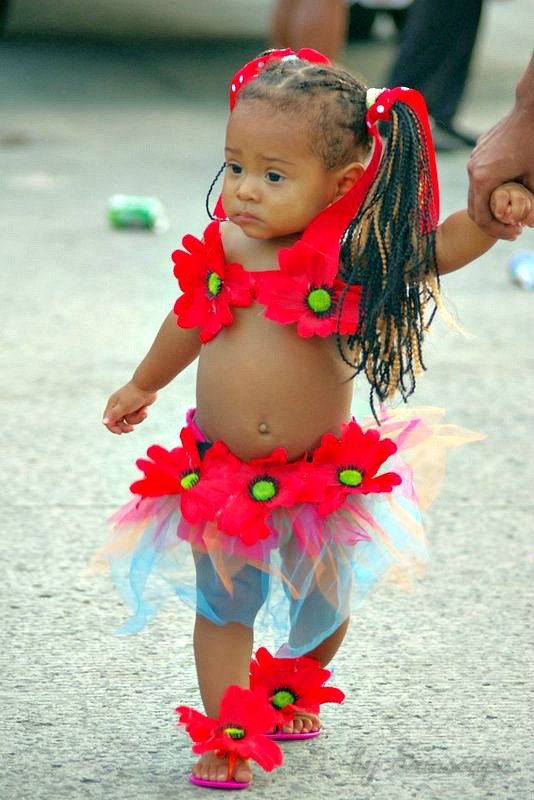 This little Panamanian girl was dressed for the occasion at the Carnival in downtown Panama City. I happened to come across this from my trip in 2013 to visit @hilarski and @anahilarski where they took me to the Carnival festivities. The streets were alive with people enjoying the annual gathering. This is my own photo and I had posted it on google back when I took it. I hope you enjoy this little cutie @juliank for today's contest.
Camera: Pentax K-x 300mm lens Location Panama
Thank you to @juliank for creating this #streetphotography contest for all of us to enjoy.