This quiet old street in Trinidad has seen better days … about 60 years ago.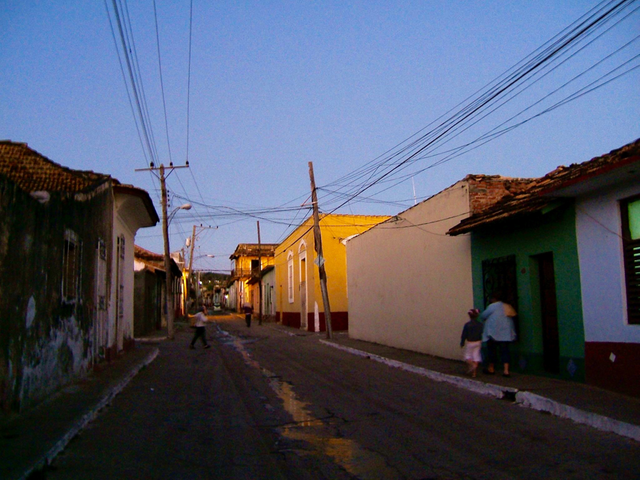 [Right-Click Here to Enlarge Photo]
Various street scenes
In the Cuban city of Trinidad, I encountered various urban scenes. The relatively well-maintained streets in the quaint old town, the newer and wider streets lined with nondescript concrete apartment blocks, and the older streets in the time-worn areas of the city.  
Music and rum is enough
After a brief rainstorm, this street in an older neighborhood was almost deserted. This streets and others like it throughout Cuba do not see much traffic, but this street looked particularly forlorn. Apart from the 3 pedestrians, there seems to be nothing there, except lonely buildings. No industry, no commerce, no activity whatsoever.    
But if there's one thing I realized during my days in Cuba, it's this … The people might not have much to distract them from the harsh realities of life, but, at least, they have music and rum. Often, that's enough for them to enjoy their days.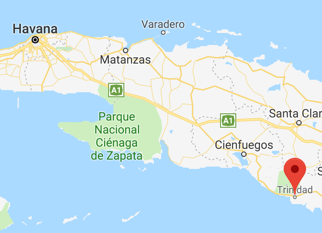 Location –
Trinidad, Cuba, on Google Maps
This is my entry in
@juliank
's Street Photography contest.