While I was on a cruise about a week ago, I captured this picture while strolling through the town. It was a rare time when the streets were not full of passing cars.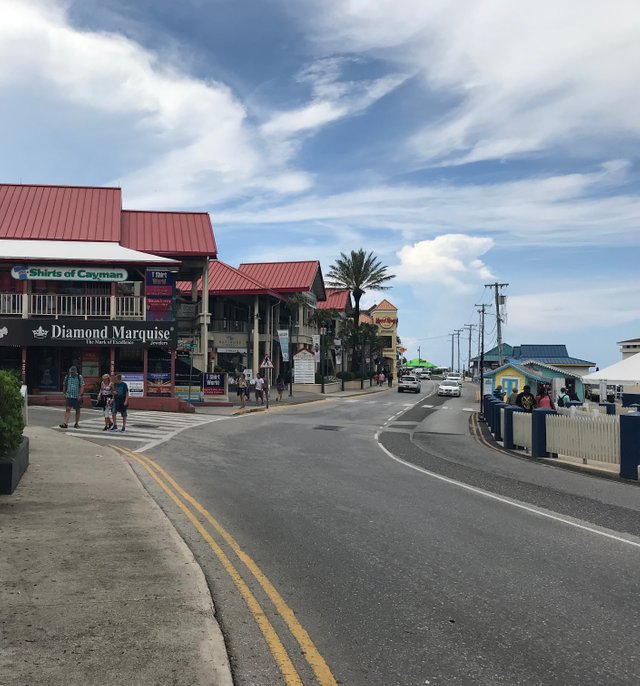 The first time that I went to the Cayman Islands, I went into a bank out of curiosity. The Cayman Islands are known for banks that whole sizable accounts for its clients. My friend who was traveling with me had indicated an interest in making a deposit. When she inquired, the banker told her that the minimum deposit was $50,000.
It was all that I could do not to burst out laughing. We waited until we left the bank before we laughed out loud. Needless to say, neither of us had that kind of money.
When walking back to the ship, I encountered a police man who was directing people and traffic. I saw that several people were taking pictures and videos of the policeman, so I stopped to watch for a while.
He was entertaining the crowd while doing his job.
He was very funny, but I only captured his movements for a couple of minutes since I was ready to get back on the ship.