I saw this man enjoying the moment when I was at one of the stops on the train from Bangkok Thailand to Hat Yai. I think he was waiting to go back in the direction I came from. This was at the start of my long trip to get to Kuala Lumpur, a trip I am very glad I made.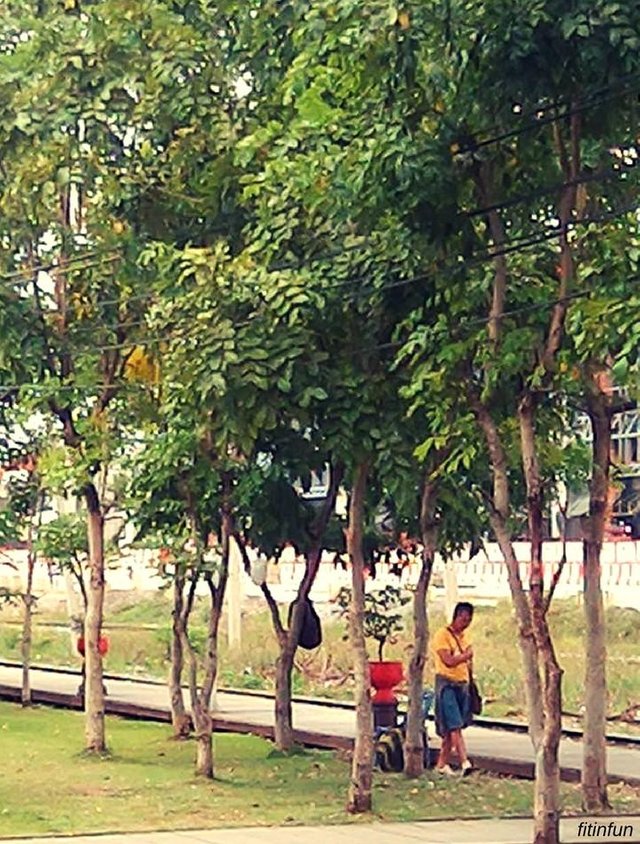 I haven't been on my game for steemit in the last couple of weeks and need to do better. I have been working with a possible employment here, that will really help me if it works out and this is taking time. Additionally I have been in a raging Rheumatoid Arthritis flare for a couple of weeks, that is quite debilitating. And finally, I worry about my son @bxlphabet 24/7 and you can read more about that on his blog. He is completely MIA and I have the dread of fear in me now.
I need to keep working and progressing no matter what. Curling up in a ball of pain and fear is not a good plan most of the time. I do get my rest as best I can and try not to become overtired. Stress is one of the biggest triggers for Arthritis flares and staying out of them is in my best interest.
So now, after this post, I will take a few steemit actions that I do to get upvotes on my posts and my son's
send money to qustodian
sign up for feedyourminnows
add a task to @kryptonia
Then I will go to a training for this new job in Kuala Lumpur. Late now!
My post is for @photocontests #streetphotography by @juliank I use my cell phone for photos. It is an istyle imobile.