My dear Steemians!
Today I want to talk about street art in Barcelona!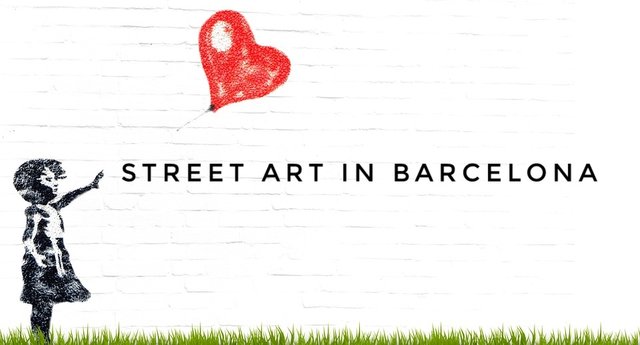 source
To learn more about the history of Street Art, I invite you to click on this link: Once upon a time, the history of Street Art ... #1
As you know I live in Barcelona for almost a year, I like art in general but I love Street art. That's why I went on a tour organized by "free graffiti Tour Barcelona". I thank our guide "Héloïse" for passing on all this knowledge, we had a great time!
I will share with you my Steemians friends, what I learned during this visit!
Are you ready???
1- The Beginning of Street Art in Barcelona
The beginning of Street art in Barcelona occurred from 1975 after the death of Franco. It was at the time perceived as a sign of freedom that wanted to claim the inhabitants.
2- Then there was The Golden Age from 2000 to 2005.
Barcelona was considered the world capital of street art. All the artists from around the world, like Banksy, came to graffiti in Barcelona.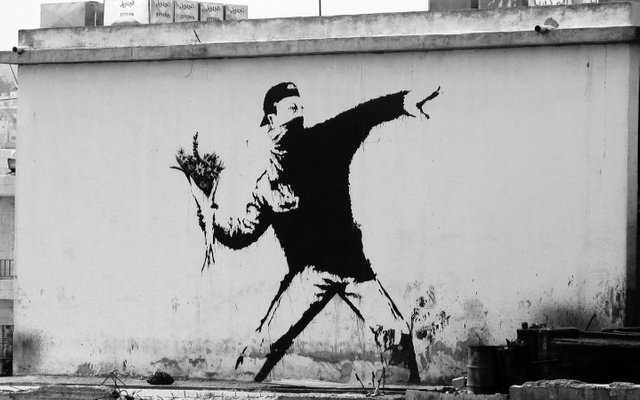 source
3- Then there was a decline. In 2006 things will change.
The authorities are putting in place rigid regulations. 800-1000 € fine for a poster or a sticker and 3,000 euros for painting. The city council decides to erase all the works of the city. The rest of the works were estimated at 1%, so there are very few works left of this golden age. Yet among these works, some
had a significant heritage value with some monetary value for some but especially a sentimental value for artists.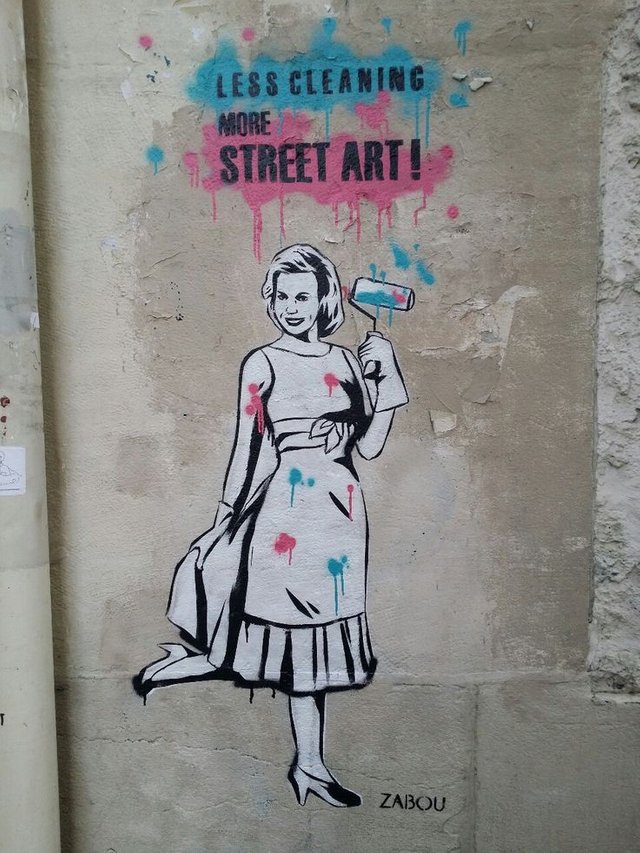 source
Since 2005, a municipal team entirely dedicated to the cleaning of graffiti passes in a small truck with 3 pots of paint (white, gray and beige) and cleans all the public surfaces.
Why? Because in just over 10 years, Barcelona has grown from 1.9 million tourists a year to more than 8 million!
If you walked through the Raval at that time, there was not a square centimeter that was not painted and, of course, it did not please everyone.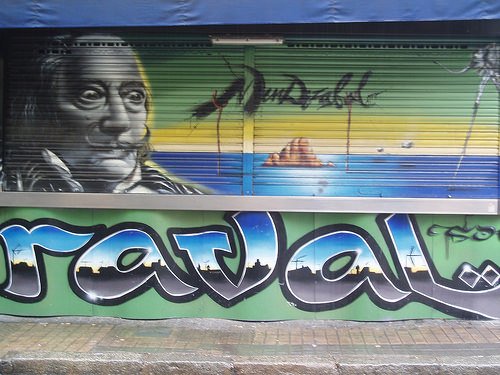 source
🎨 The artists thought it was disproportionate, they did not understand that we could impose the citizens a model for their city without asking their opinion. The artists said he
there was no possibility of dialogue because politics is possible only if there is mutual recognition of the two parties as "political" entities capable of negotiating.
🎨 There were various reactions: some changed the way they worked and moved to faster forms like tag or stencil. Others took a turn and continued their artistic career in galleries. Others stopped painting or moved away from downtown to paint in places like streams, abandoned factories. Still others have decided to leave the city.
🎨 Some artists denounce the fact that they can not paint but against that we can cover the city with
advertising or election posters. This shows some hypocrisy and privatization of the public space to the highest bidder. We see who can express themselves freely in the public space and who can not.

This is the end of this second article in the series on Steet Art. In the next article, I will show you the works of artists that can be found in Barcelona and I will tell you their story!
---
For more information on the free graffiti Tour Barcelona, click here:
FB: https://www.facebook.com/Free-Graffiti-Tour-Barcelona-625920087765755/
Website: www.freegraffiti.com
---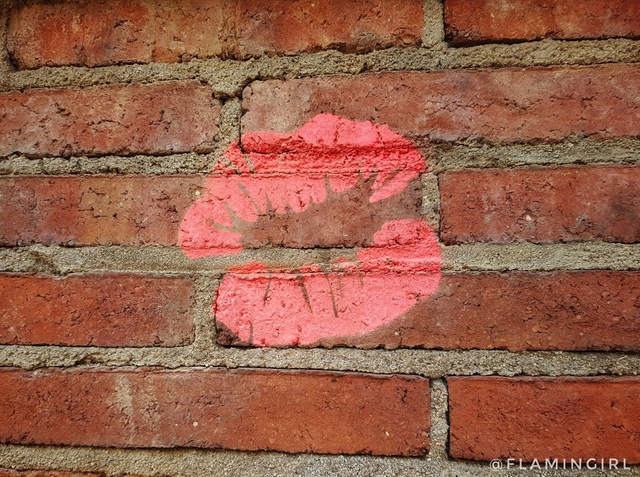 If you liked reading this article, feel free to FOLLOW ME, UPVOTE and RESTEEM this post! It is always appreciable =D. Thank you all for your support and see you soon for a new episode!


Much love from Barcelona