This is the story of my life so far: 68 years and counting.
Prequel: A Brief History of my Family in France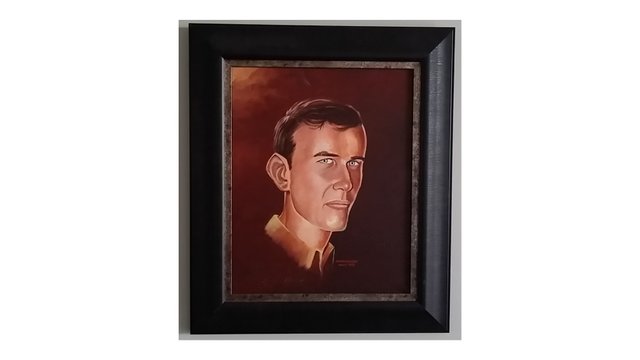 The story starts here
Previous episode: Part 63
---
I buy my first microcomputer
In September 1980, I bought my first computer from a guy who was building microcomputers in is garage, in Dartmouth, Nova Scotia.
The computer that I bought had no name and no brand. It was very heavy, as the case was made of 1.5 mm aluminum sheet.
It cost me the hefty price of 4,500 Canadian Dollars, that is equivalent to more than 13,000 Canadian dollars in 2018 (~US$11,000). This shows you that I really wanted to own a computer!
And yet, you will see that compared to today's personal computers, it was not powerful at all.
The CPU was a Zilog Z80 at 4 MHz. That's Mega Hertz, not Giga Hertz!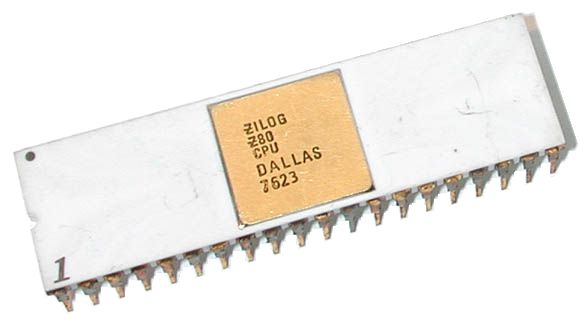 Zilog Z80 microprocessor
source: Wikipedia

The instruction set of the Z80 was a superset of the one of the Intel 8080. Any program that could run on the 8080 could also run on the Z80.
The internal memory size was 64 kilo bytes, that was the maximum that could be accessed by the microprocessor.
Nowadays, cheap laptops has an internal memory that is at least 100,000 larger.
The computer included an S-100 bus, that was used to connect the CPU with the internal memory and the disk drives.
The external memory was accessed by two 8" floppy disk drives. Each soft-sectored floppy disk had a capacity of 600 kilo bytes.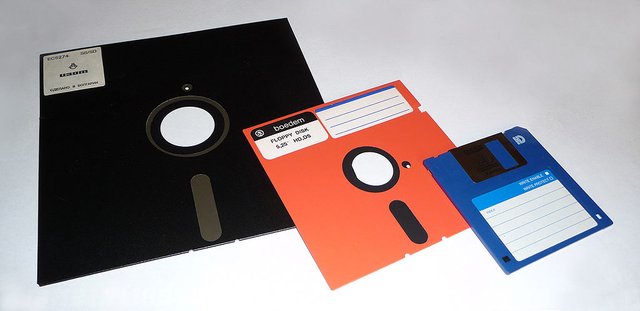 8-inch floppy disk, 5¼-inch floppy disk, and 3½-inch diskette
source: Wikipedia

The 5¼-inch floppy disk had already been created 3 years before, but was not yet widely distributed. The 3½-inch diskette did not exist at this time.
The Operating System was CP/M, created by Gary Kildall of Digital Research.
CP/M was a very primitive operating system that allows you to manipulate files on disk drives, to load programs and to execute them.
Here are some examples of built-in commands in CP/M:
DIR                         Display file directory, current drive
DIR d:                      Display file directory, designated drive
TYPE filename.typ           Display ASCII file, current drive
ERA filename.typ            Erase named file, current drive
REN nuname.typ=olname.typ   Rename file, current drive
SAVE n filename.typ         Save as named file, current drive

As my computer had two disk drives, the default one was A: and the other one was B:
I believe that there was a version of the BASIC programming language on one of the floppy disks that was delivered with the computer.
---
As there was no display and no keyboard with the computer, and that initially I owned no terminal, I had to use the terminal in the CAI lab, that was used during the day to access a minicomputer in Ottawa.
So, during lunch hour and after hours, I would disconnect the terminal from the leased serial line and connect it to my computer to be able to use it.
---
At the same time I had bought this computer, I had discovered the Pascal programming language.
So, I decided that the first real program that I would create would be a Pascal compiler.
(to be continued)
---
If you like this story, please consider to follow me
Summary
Part 1 - Part 2 - Part 3 - Part 4 - Part 5 - Part 6 - Part 7 - Part 8
Part 9 - Part 10 - Part 11 - Part 12 - Part 13 - Part 14 - Part 15 - Part 16
Part 17 - Part 18 - Part 19 - Part 20 - Part 21 - Part 22 - Part 23 - Part 24
Part 25 - Part 26 - Part 27 - Part 28 - Part 29 - Part 30 - Part 31 - Part 32
Part 33 - Part 34 - Part 35 - Part 36 - Part 37 - Part 38 - Part 39 - Part 40
Part 41 - Part 42 - Part 43 - Part 44 - Part 45 - Part 46 - Part 47 - Part 48
Part 49 - Part 50 - Part 51 - Part 52 - Part 53 - Part 54 - Part 55 - Part 56
Part 57 - Part 58 - Part 59 - Part 60 - Part 61 - Part 62 - Part 63