---
Now that I have translated to French all the original parts in English, I will continue with the English version. I am hoping to publish one episode every other day, then the French adaptation the next day.
---
This is the story of my life so far: 68 years and counting.
Prequel: A Brief History of my Family in France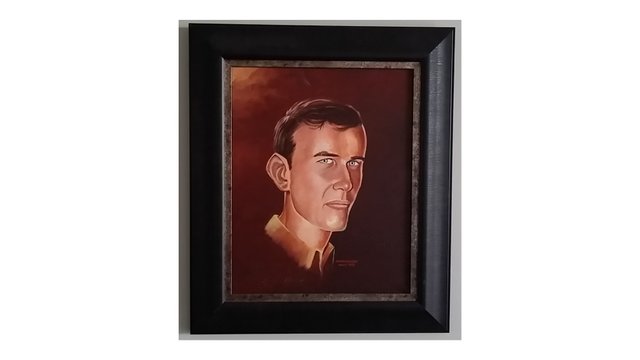 The story starts here
Previous episode: Part 51
Six Months in Lorient, Temporarily Posted on an "Aviso-Escorteur"
After the end of the computer instruction in Paris, the shipyard in Brest was still a long way before they would be ready to install the computer system on the Georges Leygues.
So, the Navy sent me for six months on a temporary posting in Lorient, on an Aviso-Escorteur. I don't remember which aviso-escorteur it was.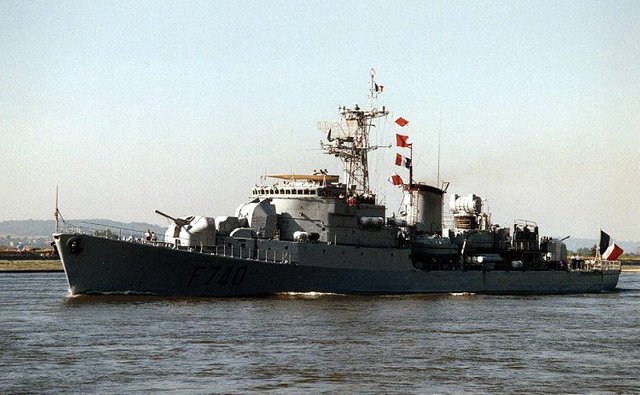 An Aviso-Escorteur on the Seine River
source

The Commandant Rivière class was a class of frigates built for the French Navy in the late 1950s and early 1960s. Labeled "aviso-escorteur" (fr: "sloop-escort"), they were designed to perform the role of overseas patrol in peacetime and anti-submarine escort in wartime.
[Wikipedia]
The ship was in Lorient for a period of several months of major maintenance. There was not much for me to do, except to follow the work done by the arsenal.
As the kitchen of the ship was not in service, with the other officers we had our lunch every day at the "cercle naval", an hotel and restaurant for officers of the French Navy.
As the ship was not always heated and my cabin was not comfortable, I was also often taking a room at the cercle naval.
I remember that they advertised different kinds of rooms, with different prices. On of the designation was "chambre de luxe sans douche" (luxurious room without shower). I have always wondered how they could qualified a room as "luxurious" if there was not even a shower and you had to use shared showers!
Week-ends near Brest
As I was to be posted to the Georges Leygues in Brest, I figured it would be a good idea to have accommodations there in advance.
The distance between Lorient and Brest is only 135 km (less than 85 miles), so it was easy for me to go near Brest on Friday night, and to return to Lorient on Monday early morning.
My colleague and friend, Dominique, was renting an apartment in the Manoir de Lossulien in Le Relecq-Kerhuon.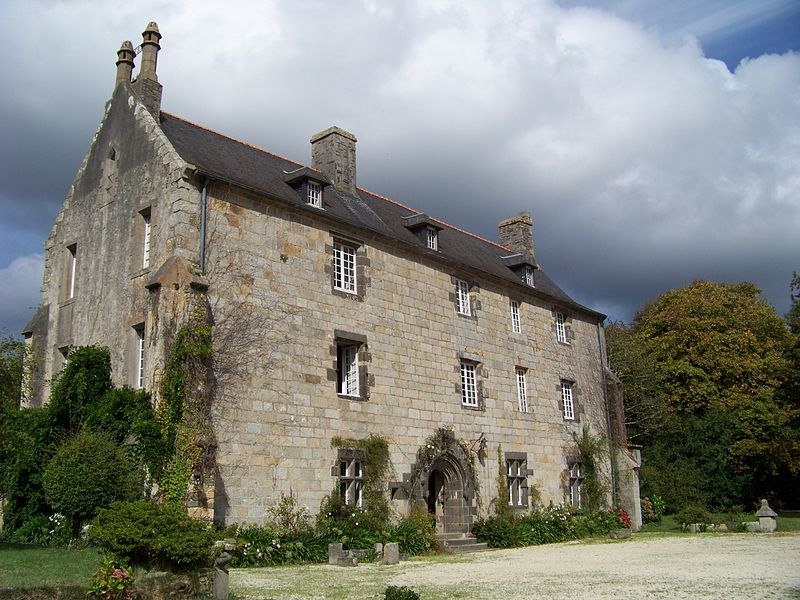 Manoir de Lossulien
source

At this time, there were several furnished apartments in this old manor that were available to rent. Dominique was renting the best one that included a kitchen, a large living room and two bedrooms.
Dominique had been with me at the École Navale and on the Jeanne d'Arc, but I only started to really know him in Tahiti, when we were both there in 1971-1972.
In fact, in Tahiti, Dominique had seduced the first girl I had ever kissed, whose first name was Virginie, reading to her stories of Babar. However, we still stayed friends.
I had contacted Dominique to ask him if there was room for me at the Manoir de Lossulien, and he had replied that I should come there early on a Saturday morning; we would have breakfast and could discuss the conditions.
So, I went there on a Saturday morning, and we had breakfast in the living room. I had thought that he was alone in his apartment, bu to my astonishment I saw Virginie going out of his bedroom!
Dominique was a great joker and he really enjoyed the look on my face when I saw her.
Anyway, during my stay in Lorient, I was going most of the week-ends to the manor, and I used the second bedroom in Dominique's apartment.
During this time, Geneviève was sharing an apartment in Paris with her friend Catherine and going to nursing school.
Continue to Part 53
---
If you like this story, please consider to follow me
Summary
Part 1 - Part 2 - Part 3 - Part 4 - Part 5 - Part 6 - Part 7 - Part 8
Part 9 - Part 10 - Part 11 - Part 12 - Part 13 - Part 14 - Part 15 - Part 16
Part 17 - Part 18 - Part 19 - Part 20 - Part 21 - Part 22 - Part 23 - Part 24
Part 25 - Part 26 - Part 27 - Part 28 - Part 29 - Part 30 - Part 31 - Part 32
Part 33 - Part 34 - Part 35 - Part 36 - Part 37 - Part 38 - Part 39 - Part 40
Part 41 - Part 42 - Part 43 - Part 44 - Part 45 - Part 46 - Part 47 - Part 48
Part 49 - Part 50 - Part 51