As my primary language is not English, there are probably some mistakes in my translation.
Remember that the person who speaks here is NOT me, Vincent Celier (@vcelier), but @terresco, a French guy.
---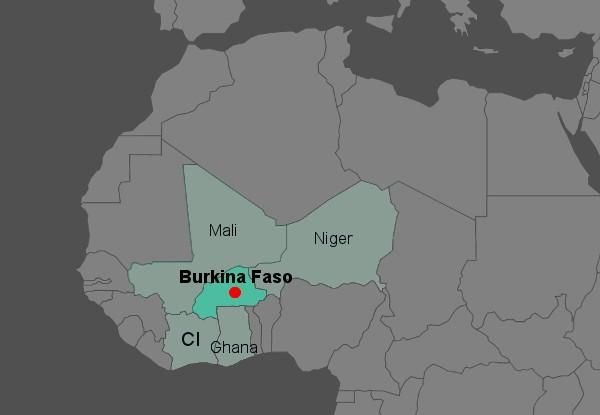 Burkina Faso

Leaving Abidjan with the bush train to attend the bi annual festival of African cinema, we traveled to Bobo-Dioulasso. Curiosity had made us leave our railroad fellow passengers to visit the second city of Burkina Faso. The train had not waited for us and we continued our way by bush taxi. Chance had seated me to the right of an old man in traditional dress with a keen and intelligent look. I immediately noticed his charisma when he put his eyes on us to ask if the seat was free.
We immediately engaged in an exciting conversation, it was so rich that it greatly shortened a trip sometimes monotonous.
* * * * *
The African Che Guevara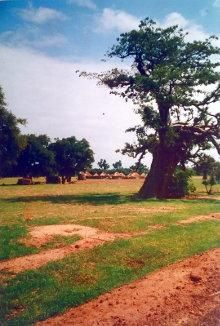 You could not talk about Burkina Faso at that time without mentioning the one that gave it its modern name. The one who ruled the country from 1983 to 1987, date of his assassination in a coup. The Che Guevara of Africa: Thomas Sankara. It was our first and long topic of conversation: between major political decisions and anecdotes my travel companion gave me the portrait of the one he had finally admired and regretted today.
I was interested in Sankara, even before knowing Africa. Anti-imperialist, pan-Africanist, involved in the movement of the non-aligned countries of the seventies. He criticized the neo-colonialism, of France, had traveled to the USSR and Cuba. A follower of participatory democracy, he set up new structures. Challenging the country's debt in one of his most famous speeches he defended the right to water and food, the right to be educated. Inside Sankara tries to fight against the traditional powers, seeks to diminish the weight of the tribes, to give more efficiency to the state.
When one is interested in West Africa or the revolutionary movements, it is essential to read a little bit about its history, easy to find, and better documented than I can do. But Sankara brought to the revolution its African touch, exaggeration, humor, provocation and marketing before the time. He sold all the luxury cars of the government to replace them by Renault 5, lowered the salaries of senior officials and remove their privileges. He himself often traveled by moped, a very common means of transport, almost symbolic in Ouagadougou. I imagine the ministers in the hot and dusty streets of Ouagadougou, sweating in their R5.
The traditions
Our conversation sometimes drifted to the customs and the country itself. My traveling companion, a traditional chief in a northern village, knew them well. Burkina shares many traditions with its close neighbors. Masks are not meant to be entertaining, they often represent the spirit of an ancestor, are made by skilled craftsmen and sacralized during a ceremony. Dance or rather dances, traditional, play a major role and participate in all ceremonies. Many languages ​​and ethnicities coexist in the country, I do not remember the exact number, about sixty. The family and the village also play a very strong role and despite Sankara the traditional power continues to be superimposed on the power of the state. Animism is omnipresent as in neighboring countries.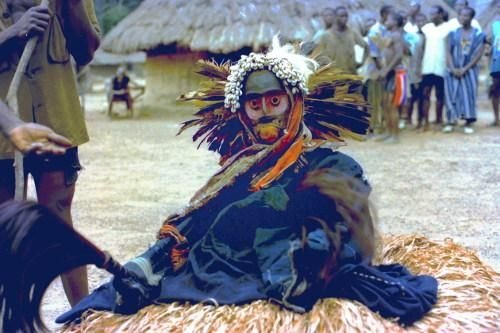 Perhaps a little more typical, the scarifications. This practice, which involves making incisions under the skin leaving indelible marks, often on the face, was broadly practiced (I believe that today this is prohibited in Burkina). It had an ethnic sense, a social representation, an artistic side not always easy to identify. A bit like tattoos in Polynesia.
Ouagadougou and FESPACO
We knew that we had arrived in Ouagadougou when, stopped at a red light, we were surrounded by hundreds of mopeds. A bit like we can see in some Asian countries. The driver must be extremely careful not to touch any. The same moped can easily carry three people, chickens, a goat and some other goods.
Every two years, Burkina organizes a film festival (FESPACO), which over the years has enjoyed growing success. This festival has been an incubator for local artists, comedians, producers, writers, musicians ... At the time it was still small potatoes, there were certainly people, but on a human scale. We could find accommodations and enjoy the event. African cinema, too little known today, was at hand. Not Brazilian-like series, often coming from Nigeria. Real movies, often hard, African cinema is realistic, always moving. In the streets on all sides theatrical groups, sometimes interactive, always creative. Storytellers surrounded by a horde of children. Of course music and beer.
At that time AIDS was, unfortunately, in vogue. It was the theme of many artists. More than the tragedies engendered by the disease, the idea was to promote awareness to develop prevention. At that time, in West Africa we often met people who did not believe in AIDS, or who, in the image of my friend Juste whose story I told earlier, told me: "AIDS, it's white sickness. "
* * * * *
To finish on AIDS, a rather sad anecdote. The following years traveling in the Sahel people had a certain mistrust of us coming from Abidjan. It took me a long time to understand. In these poor areas many migrated to Abidjan to find work. They fell ill and returned to die in the village, but the point of view of those who remained was terrifying because they saw young people leaving either who did not come back or came back to die. I let you imagine the interpretation in this Africa where supernatural beliefs are common.
Burkina has had good times but not as much in my opinion as this extraordinary population deserved. Today, like its Sahelian neighbors, it suffers the installation of Islamist groups with regular attacks, including a very recent one.
-- @terresco
---
01: Encounters with Africa: Ivory Coast, by @terresco
02: Encounters with Africa: Abidjan, a daily pleasure, by @terresco
03: Encounters with Africa: The Tuaregs of Agadez, by @terresco
04: Encounters with Africa: The Tuaregs of Agadez, part 2, by @terresco
05: Encounters with Africa: On the way to the Dogon country, by @terresco
06: Encounters with Africa: Among the Dogon of Bandiagara, by @terresco
07: Encounters with Africa: The Gold Coast, by @terresco
08: Encounters with Africa: Where was born a desire to go elsewhere, by @terresco
09: Encounters with Africa: The time of failures, by @terresco
10: Encounters with Africa: The Promised Land, by @terresco
11: Encounters with Africa: The Land of the Upright Man, by @terresco
From Cape Town to Mombasa series:
01: Africa, the long crossing
02: From Cape Town to Mombasa: South Africa
03: From Cape Town to Mombasa: Namibia
04: From Cape Town to Mombasa: Botswana
05: From Cape Town to Mombasa: Zimbabwe
06: From Cape Town to Mombasa: Zimbabwe, part 2, by @terresco
07: From Cape Town to Mombasa: Zimbabwe, part 3, by @terresco
08: From Cape Town to Mombasa: Zambia, by @terresco
09: From Cape Town to Mombasa: Malawi, by @terresco
10: From Cape Town to Mombasa: Tanzania #1, by @terresco
11: From Cape Town to Mombasa: Tanzania #2, by @terresco
12: From Cape Town to Mombasa: Tanzania #3, by @terresco
13: From Cape Town to Mombasa: Tanzania #4, by @terresco
14: From Cape Town to Mombasa: Kenya, by @terresco
---
All pictures are property of @terresco