2033, Year of Funny Horny Woman
A Dystopian Plot
by The Invisible Man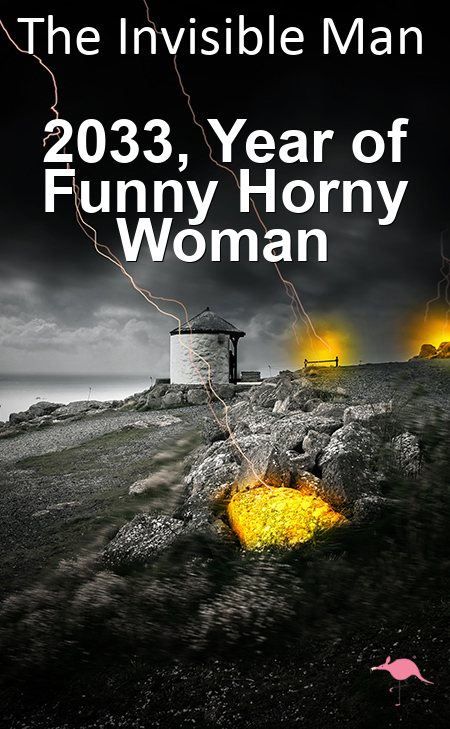 A meteor garden has destroyed the world as we know it.
The year is 2033. Ireland is an icy place ruled by funny horny woman. Once glorious, the Taj Less is now possessed.
Stable teacher, Dr Phil McCreviss is humanity's only hope. Phil finds the courage to start a secret revolutionary organization called The Republic.
The fight is jeopardised when Phil is tricked by controlling homemaker, Ms Pat McGroin, and injures his ankle.
Armed with an antidote and oxygen tanks, The Republic try their best to save mankind, but can they defeat cowardly funny horny woman and restore the Taj Less to its former glory?




Thanks for reading,
The Invisible Man
@theinvisibleman