¨## English: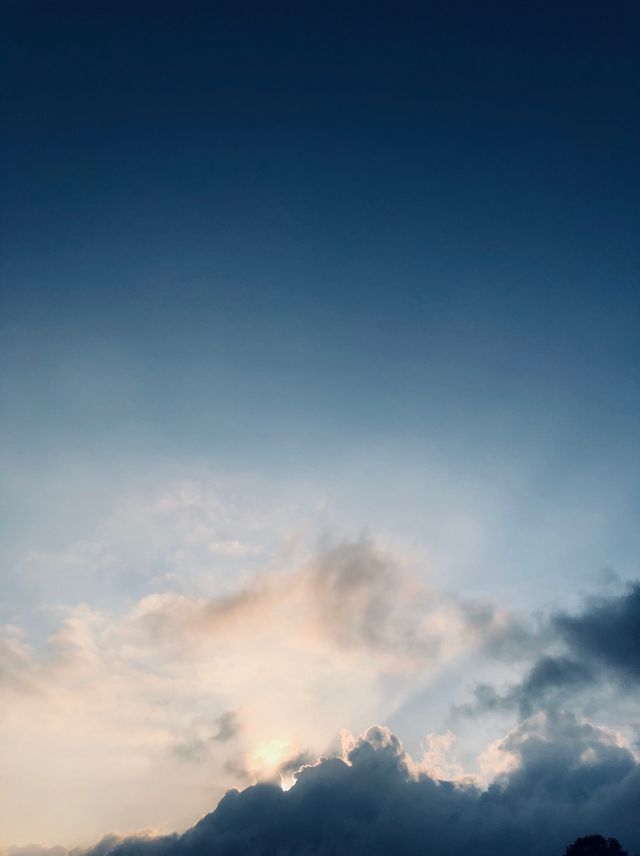 WeHeartIt
María Fernandez is a girl who goes to work every day at a shoe store.
Shoe store that is owned by Marcos Zuleta.
Marcos Zuleta is the husband of Johana Dark
Johana Dark is the lady who pays Ruben Jenlis for keeping her roses beautiful.
These roses remain that way because Jenlis pays Luis Vel in exchange for a fertilizer that has never been seen in the market because he created it.
This invention was shown to the scientist Teinti at the Vel school science fair, where he won a prize for the most innovative idea.
The so important gentleman took a little home and showed it to his son Daniel.
Daniel studies music in the afternoons, and went there where he met Helen and soon after they were dating.
Helen is a fan of one direction, so much so that one day she was able to take a photo with Harry.
The young Styles lost a sweater that was found by the one who was cleaning the dressing room of his band, a lady known as Doti
Doti took advantage of her luck and sold the garment to a super fanatic in order to pay for the hospitalization of her daughter Carlota.
Carlota is a girl who suffers from leukemia and is admitted to Riperston Hospital.
In that Hospital is Nurse Farías, who always buys grape sweets to cheer up the children in the oncology area.
Saturnino is the one who sells the sweets that the nurse buys, he always carries a few in his pockets when he leaves work to give them to some children who are on the street.
Those children lived in an orphanage that was demolished to build a shopping center.
Lawyer Milhus was the one who carried out the defense in court to revoke the demolition permit.
He lost that judgment because the highest authority was held by Omar Díaz.
Mr. Diaz was blackmailed for a large sum of money that José Mantes offered him.
This money was obtained by Mantes in a game of chance that beat Alexandra Rills, champion of poker.
That girl always wanted poker to be something professional to dedicate herself to it, but in the middle of 2015 it is nothing more than a casino game, which made her lose years of her life to that illusion, since she left her studies disappointing her parents Willian and Diana.
The Ripol spouses are children of the same father, they were lucky that their daughter did not come out with a congenital disease because Ricky, her father was a womanizer.
Among so many relationships he had, he met Juliana, who was the only girl who did not fall in his games since he loved Adams with his life.
Adams was in love with his best friend Cecilia.
In turn, Cecilia was in love with Heidy.
Heidy did not reciprocate her feelings since she was heterosexual, so to avoid feeling bad I introduce her cousin Karla who had the same sexual inclinations.
Karla was a constant victim of teasing by her peers, and often dreamed of dying.
But she could not do it because something kept her strong and it was her mother Fena, who gave her reasons every day to keep going.
Fena was forced to marry Karla's father Tito when she was young.
Tito sang salsa in a club, he had to pretend to be a person who was not to be accepted to sing. He often liked to sing songs by Oscar de León.
Oscar de León is a Venezuelan artist who met an event organizer at an international concert, who had the opportunity to be responsible for Susana's wedding.
Susana left her fiance Guilo standing at the wedding. He just cursed in his name and cried on his uncle Fabian's shoulder.
Fabian was an eighty-five year old man whose son was stolen when he was three years old.
The person responsible for the crime was Ramona Manrique, who stole the guy to make his look like her and thus keep her husband by her side, who was about to return from the war and did not imagine that her partner had had a miscarriage.
The man named Carlos Fernandez confidently and happily gave his last name to his son Hector
Hector is about to die if he is not operated on unless his family can afford the operation. Because of this, all her daughters, despite their young age, have had to work, including María Fernandez, who is now on her way to work at the Shoe store.
This is proof that the world is more connected than some think, this is a story that talks about the connection of many. And it is that at the end of the day it does not matter how far we are, because we all share the same sky
Spanish: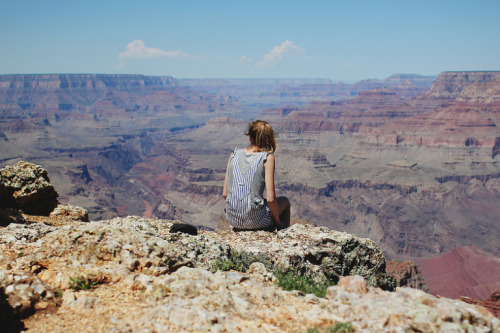 WeHeartIt
María Fernandez es una chica que va todo los días a trabajar a una tienda de zapatos.
Tienda de Zapatos que es propiedad de Marcos Zuleta.
Marcos Zuleta es esposo de Johana Dark
Johana Dark es la señora que le paga a Ruben Jenlis por mantener sus rosas hermosas.
Dichas rosas quedan de esa forma porque Jenlis le paga a Luis Vel a cambio de un fertilizante que nunca se ha visto en el mercado porque él lo creo.
Dicho invento fue mostrado al científico Teinti en la feria de ciencias del colegio de Vel, donde ganó un premio a idea más innovadora.
El tan importante señor se llevo un poco a su casa y se lo mostró a su hijo Daniel.
Daniel estudia música por las tardes, y fui ahí donde conoció a Helen y poco después de volvieron novios.
Helen es fanática de one direction, tanto así que una día pudo tirarse una foto con Harry.
El joven Styles perdió un suéter que fue encontrado por quien limpiaba el camerino de su banda, una señora conocida como Doti
Doti se aprovecho de su suerte y vendió la prenda a una súper fanática para así poder pagar la hospitalización de su hija Carlota.
Carlota es una niña que sufre de leucemia y esta internada en el Hospital de Riperston.
En ese Hospital esta la enfermera Farías, quien siempre compra dulces de uva para alegrar a los niños del área de oncología.
Saturnino es quien vende los dulces que compra la enfermera, él siempre se lleva unos cuantos en sus bolsillos cuando sale del trabajo para dárselos a unos niños que están en la calle.
Esos niños vivían en un orfanato que fue demolido para construir un centro comercial.
El Abogado Milhus fue quien llevo a cabo la defensa ante el tribunal para revocar el permiso de demolición.
Ese Juicio lo perdió debido a que la máxima autoridad la tenia Omar Díaz.
El señor Diaz se dejo chantajear por una fuerte suma de dinero que le ofreció José Mantes.
Dicho dinero fue conseguido por Mantes en un juego de azar que le gano a Alexandra Rills, campeona del poker.
Esa chica siempre quiso que el poker fuera algo profesional para así dedicarse a ello, pero en pleno 2015 no es más que un juego de casino, lo que la hizo perder años de su vida ante esa ilusión, ya que dejo sus estudios decepcionando a sus padres Willian y Diana.
Los esposos Ripol son hijos del mismo padre, tuvieron suerte que su hija no saliera con un enfermedad congénita por que Ricky, su progenitor era mujeriego.
Entre tantas relaciones que tuvo él, conoció a Juliana, quien fue la única chica que no cayo es sus juegos ya que amaba con su vida a Adams.
Adams estaba enamorado de su mejor amiga Cecilia.
A su vez Cecilia estaba enamorada de Heidy.
Heidy no correspondió sus sentimientos ya que ella era heterosexual, así que para evitar sentirse mal le presento a su prima Karla que tenia sus misma inclinación sexual.
Karla era victima constante de burlas por parte de sus compañeros, y a menudo soñaba con morir.
Pero no pudo hacerlo porque algo la mantenía con fuerzas y era su madre Fena, quien todo los días le daba razones para seguir adelante.
Fena fue obligada a casarse cuando era joven con el padre de Karla, Tito.
Tito cantaba salsa en un club, tenía que fingir ser una persona que no era para ser aceptado a cantar. A menudo le gustaba interpretar canciones de Oscar de León.
Oscar de León es una artista Venezolano que en un concierto internacional se cruzo con Martha, una organizadora de eventos, quien tuvo la oportunidad de ser responsable por la boda de Susana.
Susana dejo plantado en la boda a su prometido Guilo. Este se limito a maldecir en su nombre y llorar en el hombro de su tío Fabian.
A Fabian era un anciano de ochenta y cinco años al cual le fue robado su hijo cuando tenia tres años.
La responsable del crimen fue Ramona Manrique, quien hurto al niño para hacerlo pasar por suyo y así mantener a su esposo a su lado, quien estaba a punto de regresar de la guerra y no se imaginaba que su pareja había tenido un aborto espontaneo.
El hombre llamado Carlos Fernandez, dio con toda confianza y felicidad su apellido a su hijo Hector.
Hector esta apunto de morir si no es operado a menos a que su familia pueda pagar la operación. Debido a esto todas sus hijas a pesar de su corta edad han tenido que trabajar, entre ella María Fernandez que ahora esta rumbo a su trabajo en la tienda de Zapatos.
Esta es la prueba del que el mundo esta más conectado de lo que piensan algunos, esto es un historia que habla de la conexión de muchas. Y es que al final del día no importa que tan lejos estemos, pues todos compartimos el mismo cielo.