Source
This series is dedicated to my friend 'The Pieman' who hosted 'THE P.I.T.S' BBS in New York City and sadly passed away in 2016. I know his son 'Blake' will be reading this sequence of stories with anticipation.
We will never forget you man, you were one of a kind.
Also I would like to say a big thank you to Fabulous Furlough, ex-leader of 'The Humble Guys' who helps me fill in the gaps of what happened almost 30 years ago, The Slavelord who has given me a plethora of memories from the early days and to Suicidal Tendencies (@trolleydave) who remembers more about the UK scene than me.

The Software Piracy Chronicles of Slobberchops (The THG Years) is a continuation of my previous series, The Software Piracy Chronicles of Slobberchops.


I was once known as 'Bryn Rogers', a member of THG (The Humble Guys).


Other articles in this series:
The Software Piracy Chronicles of Slobberchops (The THG Years) – Part One
The Software Piracy Chronicles of Slobberchops (The THG Years) – Part Two
The Software Piracy Chronicles of Slobberchops (The THG Years) – Part Three
The Software Piracy Chronicles of Slobberchops (The THG Years) – Part Four
The Software Piracy Chronicles of Slobberchops (The THG Years) – Part Five
The Software Piracy Chronicles of Slobberchops (The THG Years) – Part Six
The Software Piracy Chronicles of Slobberchops (The THG Years) – Part Seven
The Software Piracy Chronicles of Slobberchops (The THG Years) – Part Eight
The Software Piracy Chronicles of Slobberchops (The THG Years) – Part Nine

WARNING: Bad Language ahead, please put the kiddies to bed.
Circa January 1992
Nine months after the UK Pirate meetup I was considering getting a THIRD phone line to my house.
I had a voice line and a dedicated line for 'The Demon's Forge', but was thinking about adding a second node.

>>> Isn't that pretty. I can't remember drawing it though I know I did <<<
This would make The Forge, the first multi-node PC Pirate BBS in the UK.
Three weeks later and I was up and running multi-nodes except 'Line 2' was rarely available for callers as I was generally trading on it.
I have to emphasise that blue boxing by me was only used for 'testing' purposes and I only used it sparingly preferring to get extremely poor and continued to empty my bank account paying for legitimate international calls daily.
The PITS was now using PC-Board / Prodoor which seemed to be a masterstroke. I was made co-sysop after cementing my friendship with 'The Pieman' and spoke to him on a regular basis.
He was quite the character and always seemed to be moaning about something or other which frequently ended up with me openly laughing at him down the phone.
'What the fuck you laughing at man', he would challenge me in the broadest New York accent I have ever heard.
'Do you ever stop moaning and complaining', I would retort trying to quell the laughter.
At which point he would join me in laughter and the conversation was instantly lightened.
If it wasn't the weather, it was somebody ripping him off... "that fucking Slavelord man, I sent him some hard drives and he didn't fucking pay man', was one I remember.
The Slavelord will be reading this in due course, I'm wondering what he will think.
'Those crazy fucking German's man, 'Haegar Thrust' has been uploading for 3 days and I have no fucking disk space left man'.
Well, he had a point there, but that's what you get when the Euro's start trading on your BBS.
German Traders tended to trade business software as well as games. The good thing about business warez was their size. They generally were supplied on many 3.5' FDD. This made for good upload credits.
It was generally acceptable to trade what Hi.T.Moonweed referred to as 'Business Shit' so long as the file stamps were new. Some Sysops probably had a little internal whinge as most were there for the games.
This worked very well for me as the company I was working for were a software distributor but sadly not a games one. I was fed a steady supply of 'Business Shit' from one of the Project Managers who was a gaming freak.

>>> Did I design that NTA logo?, it may just have been me...<<<
It was a solid arrangement and worked well for us. I received the disks, used PkZip with a plethora of arguments to include such things as folders, hidden files and disk names and gave them right back to him in exchange for the latest warez.
It was this that led me to join the business arm of THG, namely NTA (Nokturnal Trading Alliance).
NTA only dealt with 'Business Shit' and I was quite happy to oblige and send all the latest new crap to The Final Frontier ran by MickeySoft who was also semi-affiliated with THG after he took over Barimor's old BBS.

>>> The Final Frontier was the THG WHQ once? I have my doubts <<<
While all this sounds organised, it really wasn't. Things in THG were not looking good and then some shocking news was announced. Fabulous Furlough was retiring.

>>> A snippet and this was a little later in early 1992 <<<
You could only do this for so long and being the primary cracker I guess has worn him out.
We all let him know in no uncertain terms that retiring was simply unacceptable and he would have to crack warez forever for THG if they were provided to him.
While he didn't directly respond he did make himself available to crack games when JROK was not around. That is until Popeye 2 arrived.

Source
Some incredible stupid company may have thought it amusing to create one of the crappiest games ever and then had the gall to sell it to retailers, and with rudimentary protection too. Who was going to buy this shit?
I had befriended the assistant manager of a local computer game store who was quite willing to lend me the games for a day to be wrapped, cracked and then returned.
This was another gentleman's arrangement that worked well for both of us.
He loved the latest warez and duly received them on a recurring basis.
The guy looked like 'James Bond', tall, muscular and a good looking bastard but I didn't hold that against him.
One day he gave me a call and announced a new game was in the store.
As I was working that day I had an accomplice collect the 'hot ware' who went by the name of Illicit Trader.
Illicit Trader collected the game, called Fabulous Furlough and sent him Popeye 2.


'We can't release this as a THG release', he claimed after unzipping, playing and cracking it in a short period of time.
'Why not', I retorted puzzled?
'It's the biggest load of shit I have ever seen', he stated flatly.
Whoa; the publishers of Popeye 2 may be a little insulted by this proclamation.
And so it was that THG refused to release Popeye 2 simply because it was the worst game ever made and could have the implications of ruining their reputation as a respectable cracking group.
'So what do we do with it', I replied.
The answer was easy. 'Lamers of Power'.
To be continued...


All images have been cited and are under the category 'Labelled for Reuse' or are in the public domain.

Small Pirate Icon Source

.NFO files courtesy of the .NFO libraries at https://defacto2.net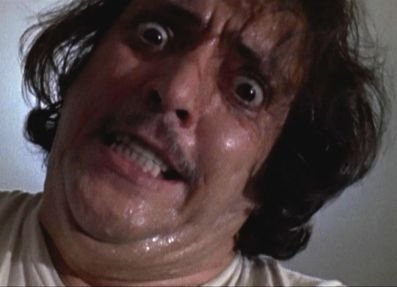 If you found this article so invigorating that you are now a positively googly-eyed, drooling lunatic with dripping saliva or even if you liked it just a bit, then please upvote, comment, resteem, engage me or all of these things.