See What I See: The Island Visitations Have Increased.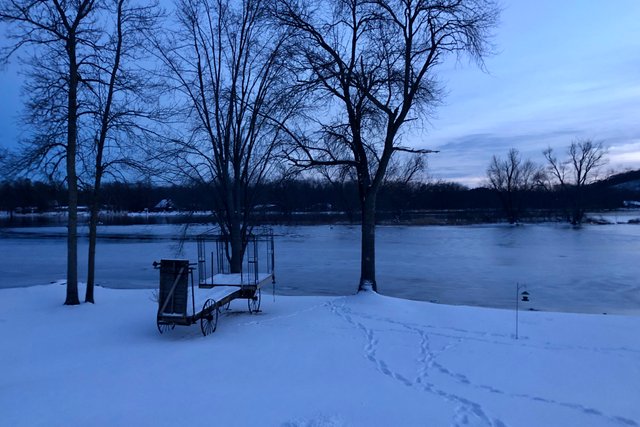 It looks pristine and peaceful at dusk.
The deer had (no sooner) made a bed for itself and knelt down for the night.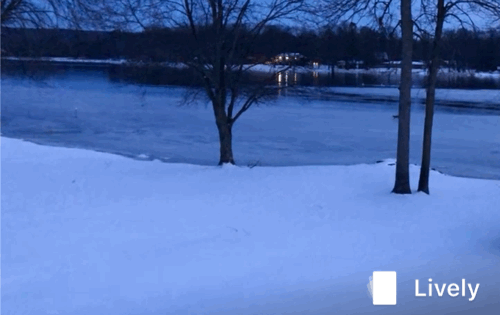 (This is a red fox running from the island after visiting it and being scared off.)
When I watched a fox run across the ice to the west end of the island. It was trying to sneak up on a couple of swans that had brought this year's brood into the safe refuge of the island's shoreline.
The swans weren't having any of it. Neither was the deer.
Or, I.
All of us were on our feet.
(Currently, there has been no blood shed by any of us.)
I am observing (when I have time).
I am offering my energetic support to the situations that I witness and setting intentions for those that I'm not present for.
I can tell you that the fox is hungry.
Swans are very aggressive and they outnumbered the fox: 5:1.
I can also say that generally a deer is too big of an animal for a fox to take down on its own.
Thwarted by the swans, the fox has returned to the mainland (from the island). With any luck, it'll find some food to fill its belly, too.
I thought the island would've been safe for the deer to heal for a few days...this doesn't seem to be the case.
~ Rebecca