See What I See: Oak Strength And Courage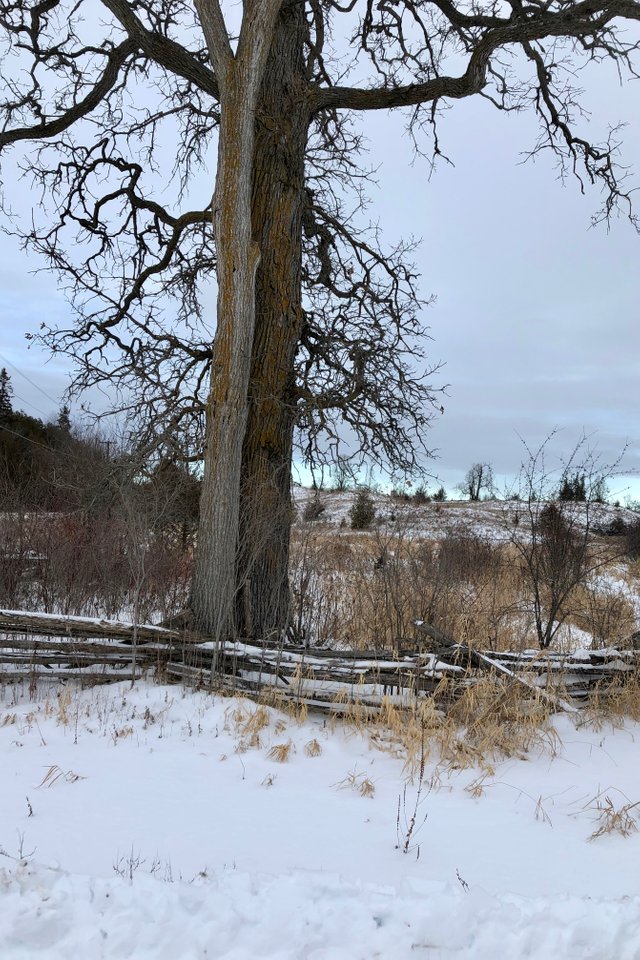 It's an enduring love.
One I couldn't see before.
(Now, I am seeing this playing out everywhere in nature and have become acutely aware.)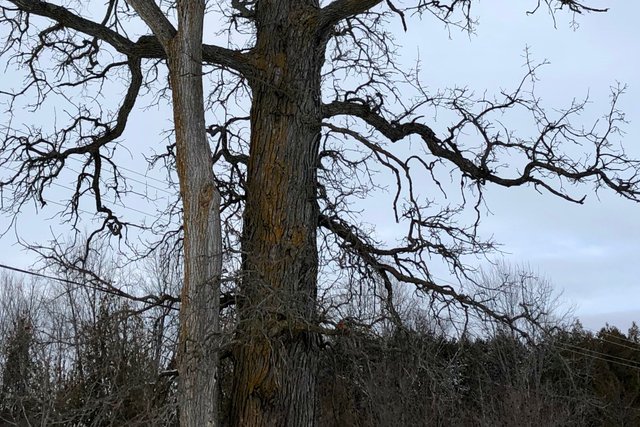 Gently dipped backwards in a tender embrace with all burdens shouldered against the ravaging elements that come with exposure over time.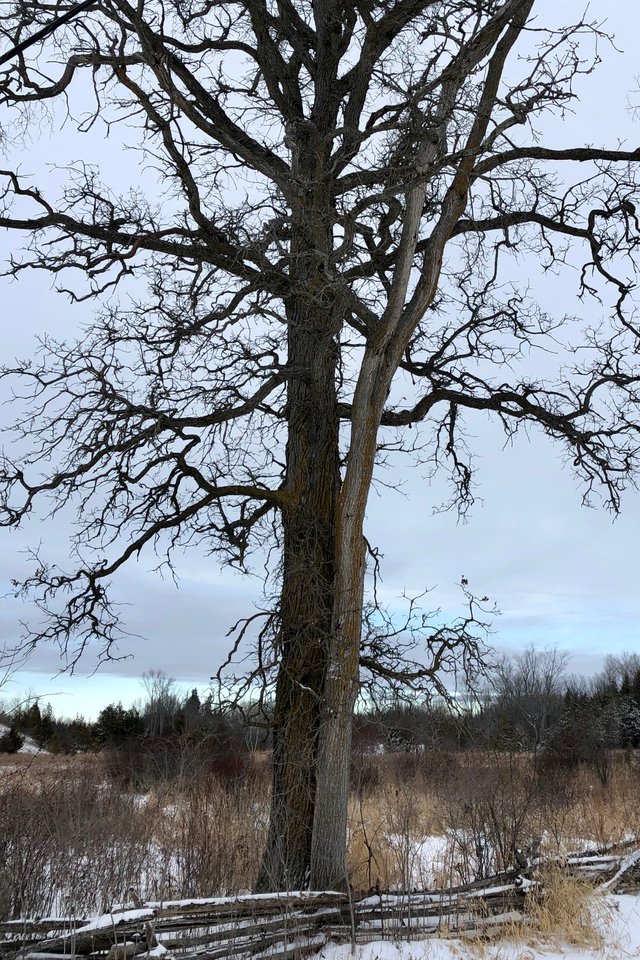 A slow dance, swaying in a meadow, for all of eternity....
(Insert Hard stop (right here) with squealing brake noises.)
Or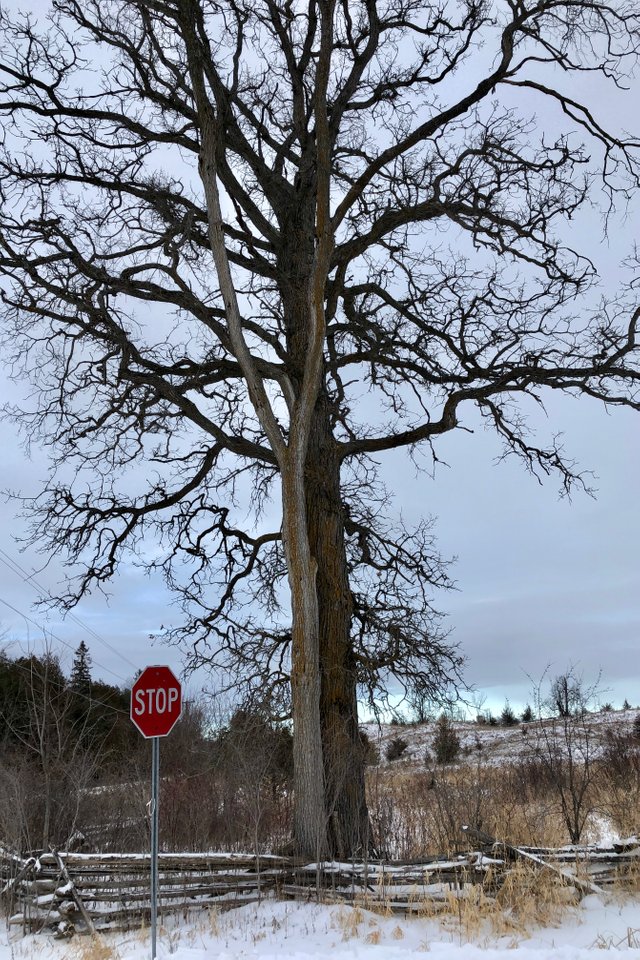 Maybe... oak trees are predators...and this other species of tree is being ambushed and is actually in the process of being consumed by the strength and courage of the oak tree...which still looks vibrant and young.
Thankfully, this is not a fast moving situation.
(Both are still firmly rooted.
No panic or screaming was felt.)
I am quite confident there will be lots of deciphering time in which to deepen my understanding...of just what is going on. Lol!
It's hauntingly beautiful to think about and another lesson in perspectives for me, thanks to Mother Nature.
~ Rebecca