Fotos: El escorpión -- RENE HIGITA COLOMBIA FOOTBALL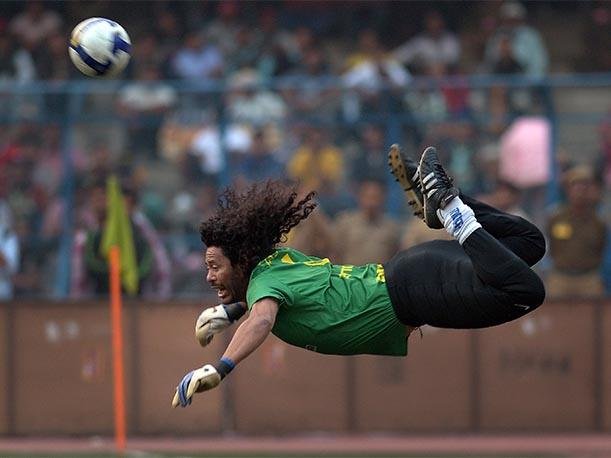 London, Wembley Stadium, autumn 1995 The Colombian national football team challenges venerable English football in its Templo Mayor, and René Higuita sends a never-before-seen save.
An English striker fires a withering shot. With the horizontal body in the air, the goalkeeper passes the ball and returns it with the cleats, folding the legs like the scorpion twists the tail.
It's worth stopping to look at the photos on this ID Colombian His strength of revelation is not in the sporting prowess, but in the smile that crosses the face of Higuita, from ear to ear, while committing unforgivable sacrilege.