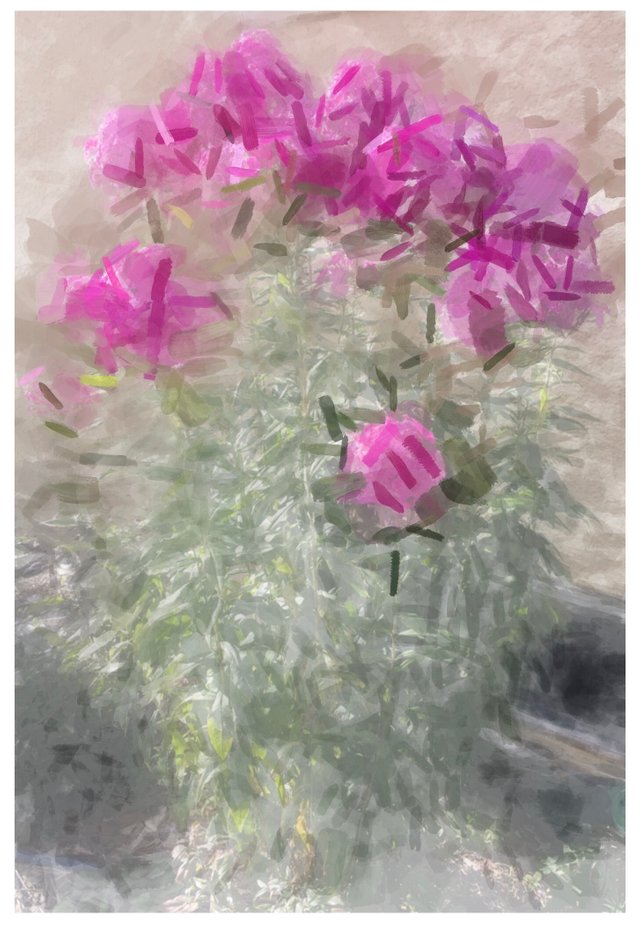 This is was done by experimenting with photo apps on my iPad. As I continue
to take classes at the Apple store and learn more you will see more special
effects with my photos. My daughter starts college September 2nd.
I am also thinking about taking Taekwondo or yoga to build muscle tone
as l get older. It's very important to me that l keep on growing.