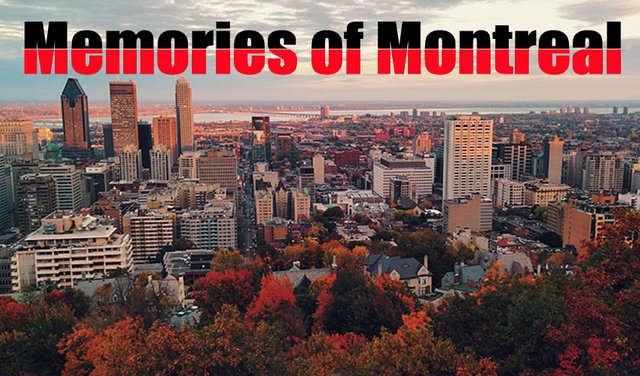 It was my summer holidays in June. I was at home, watching television, when all on a sudden, a call came for my mother. After the call, when my father asked who it was, she said that we had got our visas for Canada! I was very excited. We were finally going to Montreal. So, on June 15, we left for New Delhi.
We spent two days in New Delhi at a guesthouse that belonged to my aunt, and on June 17, at about 2.45 a.m., we took an Air India flight from New Delhi to London. It took us some nine hours and we landed at the famous Heath row Airport in Queen's Terminal. We stayed at the airport for six hours because our next flight to Montreal was at three in the afternoon. Our flight from London to Montreal was Air Canada, and it took us seven hours, but when we landed in Montreal, it was only five in the evening!
From the airport, we took a taxi. When I saw the city, I was thinking whether I was in Montreal or in a wonderland! Our place was near the metro station Guy-Concordia and the John Molson building of Concordia University, where our parents had their conference. We had many great experiences there, like on a Sunday, we went to a place called Biodome at the Montreal Olympic Stadium, where there are four eco-systems of animals, birds and forests. I saw real penguins for the first time in my life in the arctic eco-system. Then we went to the planetarium in the same area. We saw two films there, one about the journey to Mars and the other about meteors. We also visited the botanical garden, where there are Chinese and Japanese gardens and a beautiful rose garden with many varieties of roses. The insectarium at the botanical garden has many rare species of insects and butterflies.
Then, the next day, my father and I went to a place called La Banquise, which is famous for poutine, which is like French fries with gravy. After that, we went to St. Viateur to buy some bagels. We ate the bagels and the poutine at a park nearby called Park La Fontaine. We also visited the Chalet Du Mont Royal, from where one can view the whole city of Montreal. It was a beautiful sight. In the evening, we were feeling hungry so we took the metro train to a place called Place des Arts, where we not only had a delicious meal, but also enjoyed the International Jazz Music Festival.
During our two-week stay in Montreal, we also visited two lovely farmers' markets – the Atwater Market and the Jean Talon Market. At Atwater, my father and I hired bicycles and went for a long ride along the Lachine Canal. We also visited the Museum of Fine Arts near our place and saw the art works of famous Canadian artists. We visited the underground city in the downtown area, filled with shopping malls and restaurants.
However, the most memorable part of my trip to Montreal was our visit to Old Montreal. We visited the famous Basilica de Notre Dame, a beautiful church. There, I also saw two policemen on horseback and I took pictures with them and also touched the horses. In the nearby Bonsecours Market, my mother bought me a red fidget spinner with a Canadian flag on it. It was a beautiful gift.
The people in Montreal are very kind. They always follow traffic rules and they never honk their horns while driving. They always stop their vehicles when they see children crossing the road. Our stay at Montreal finally came to an end as we took the taxi to the Pierre Elliott Trudeau Airport to take our flight back to India. I will never forget my visit to Canada.
Thank You