I need to upgrade my Internet Connection!
Hello Steemians. Let me rant for a moment here to let off some STEEM . Originally I wanted to entitile this post,
Slow Internet connection: A Bane to Bloggers and Online Workers in the Philippines
But I thought I'd rather make this personal and change the title to give it a more positive vibe.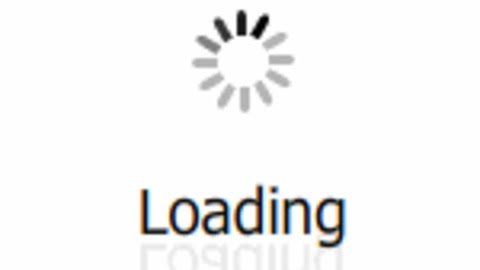 Image source: giphy.com
The Philippines is currently at the top 3 countries if I'm not mistaken, with the fastest Internet in the world! That is, if you invert the list and read from the bottom.
Seriously we have the slowest and perhaps the most expensive Internet services anywhere in the world. Currently our connection speed is only up to 1 mbps and we are paying almost $20.00 a month. (you could prove me that I am wrong if you are paying a higher rate with equal or lower speed).
Most of the I am getting less than 100 kbps speed! In fact I would jump and down whenever I could get a steady download rate of 100 kbps for 5 minutes! That's less than 10% of the speed that we are paying for!
Not only that, in the past few days, I have wasted so much time editing a post on line, only to realize that my revision was not saved because the Internet connection was interrupted and the page was replaced by the telco's website which displays their services! Perhaps it's they way of tricking their subscribers to think they still have internet connection.
Often times, when I upload a photo that is more than 1 mb in size, I would doze off while waiting for it to complete the upload. Worse is that nasty dinosaur of chrome would show up on the page!
I have been contemplating to upgrade, however I thought, what guarantee do I have that when I upgrade, I would be getting better services especially during peak hours? It would be like getting a bigger plate but I would be getting the same slice of the pie! Unless I continue on my current routine to stay late at night and wake up at 3 AM and work up to 6 AM because those are the times when the rest of the neighborhood is sleeping.
Just this week, I tried the mobile Internet provided by the same telecom company. My phone, a Huawei y5II is LTE capable. There there is no TRUE LTE or 4G services yet by both telco here, there are areas where I can get a speed of about 2 mbps or more. But with this telco's mobile serice, It's like connecting using a dial-up connection! In fact I regret that I subscribed to their 1 week surfing promo that cost me $2.00!
My best course of action for now, is to get the LTE services of the other telco. I once borrowed the LTE device of a friend, I actually got a speed of 5 mbps! and the price difference is just about $4.00 a month!
Thanks for reading. Hopefully I could get a better service by next week,