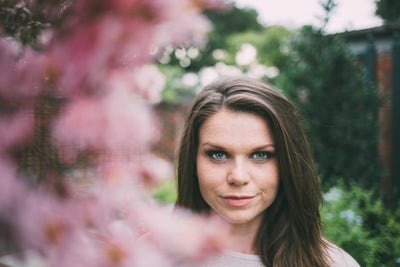 Source - public domain - Unsplash.com
Sus371 -3
Sus always opened her conversations, "Give me your bank account number so I can do what I do and fill it full of my money. Give it to me now or I will never talk to you again."
"What if I created a new empty account number with nothing in it and gave you that?" Joe asked in reply the second time. The next time he replied with, "What if I gave you the account number of the bank of the catholic diocese?" And, his next reply was, "Here is the account number of the Church of Jesus Christ of Latter Day Saints?", "Here is the bank account number for internal revenue service payments?" He followed each bank account request answer with, " I don't want your money, Sus. I want you. Only you."
In a month of conversations that grew very intimate and intense, Sus had five days off. They agreed to meet at Gem Mountain, Utah, for a camping trip and gem hounding expedition. They would meet at the Delta Holiday Inn Friday evening, the 23rd of February for dinner in the motel restaurant. If that went well, they would rise early and hit the mountain for topaz.
Joe was so excited, so eager to look into her iridescent blue sapphire eyes. He made a mental note not to press her too hard because starting in the early morning Sus would have driven all the way from eastern Washington state, about nine hours.
Joe prayed for good weather all week long every time he thought about Sus. It would be cold but...he was about to make reservations at the Holiday Inn when he received a message from Sus,
Isn't there somewhere closer I could stop Friday night to where you live and we go out to the mountain the next day, Sus asked?
Yes, excellent idea Joe replied. How about something near Salt Lake City? That would mean 3 hours less driving time?
Sus asked if Salt Lake City was close to his residence and Joe replied about 40 minutes maybe a little longer Friday night because of traffic on the I-15.
Let's stay near your place, Sus said. I can leave my car at your home, should things go the way I think they will when we meet.
Joe soon had the reservations, this time for one room instead of two adjoining rooms at the Marriot in Provo. He sent all the information to Sus for the reservation. Now all they had to do was wait.
Are you only talking to me? Sus asked Joe.
Yes, he lied. He was forced to talk to other women to continue the work on his grant but he did not want to talk to any others. He hoped when Sus found out the truth about him and what he did for a living, his grant research...well he hoped.
He planned to hire his student interviewers culled from his classes when he returned from his extended date. He thought gem hounding would be just thing to do to finalize his thoughts on how to proceed with the study. Hard exercise cleared the brain and removed toxins.
It was so hard for Joe to concentrate in the next few days, he was a doctor, a professor, not a ladies man. Nervousness began to build. Joe worked out.
Sus thought over and over again: there is something wrong with this but she did not know what. She was deeply curious, infatuated, desirous, impatient to meet Joe. Didn't want to be his second wife but they clicked.
Tall, rugged, broad shouldered, and very able to deflect her probes, worries, and put her at ease. His shock of brown, almost blond hair was much like hers. Oh was he handsome at six-four. So very easy for him to take all her cares and worries about work, the world, her deep lonliness, incompleteness away. Sus wanted to feel complete. She wanted Joe to be the one.
Why wasn't his wife objecting to this? Joe said she knew. They had no children...
Joe received a message Sus wrote early Friday morning, I am off to you!
Oh would he have to reveal the truth to Sus so very delicately. It did not occur to him, Sus had manipulated the date so she could meet his wife right off, park at his residence, then go rock-hounding. No wife, Joe didn't catch it. Or his wife must be very agreeable to the idea?
Sus drove very fast, East on I-90 toward I-15, toward Joe. She smiled as she drove.
Previous Pieces:
Part 1 -- https://steemit.com/story/@jeff-kubitz/sus371-1-a-story
Part 2 -- https://steemit.com/story/@jeff-kubitz/sus371-2-a-story
Next Pieces:
Part 4 -- https://steemit.com/story/@jeff-kubitz/sus371-4-a-story
Copyright 2019 jeff kubitz Sus371 - 3: A Story, all rights reserved.