Culture - A Curse or Blessing?/ La cultura: ¿una maldición o una bendición? (ENG-ESP)
This is a story about Daniel - a loving young man who was married to Amanda. Daniel and Amanda got married at a very young age. Daniel had an elder brother and in his hometown, the first child has to have at least a child before the younger ones. Daniel's elder brother, Deron was married but was unable to have a child. Amanda got pregnant for Daniel 4 times but had to abort it because of the taboo in his hometown. Daniel's mother always rings it in their ears never to have a child before Deron. Finally, Deron's wife conceived and gave birth to a boy.
---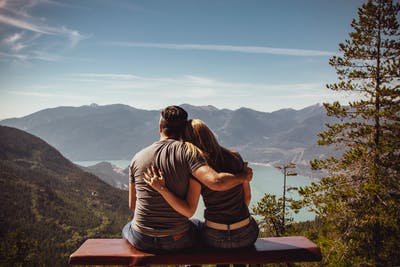 Image Source
---
Now, Amanda was trying to conceive but it wasn't working out. She went to the hospital to know what was wrong and she found out that her womb had an issue from the last abortion she had and the chances of conceiving are minimal. She broke down and cried with the fear that Daniel was going to marry another wife. He assured her that he loved her so much and will never do that to her, after all, he was the one who initiated the abortion despite her appeal for them to travel outside the country where they can raise their children in secrecy.
Years passed and they lived happily together. One faithful day, Amanda got a call from her friend who was congratulating her, thinking she had conceived. Her friend told her she saw Daniel in a boutique buying children wears and toys. Amanda was surprised and didn't even know what to do. She dismissed her friend and thought about what to do. She kept a close eye on her husband and monitored his movements. One day, he told her he was going to a business meeting in Abuja and will be there for one week. She told him okay and bid him farewell.
When he left the house, she followed him and found out he went to another woman. She saw a pregnant woman and two kids come out of the house and hugged him, she was shocked. She went back home worried, not knowing what to do. There is no better detective than a lady who is hell-bent on finding out the truth.
After a week, her husband came back home from his supposed journey to Abuja. When he went to work, she went back to the house he went to the other day, she met the woman at home, the kids had gone to school. She told the woman she was from an NGO that makes documentaries about women to showcase their strength and share their stories.
The woman told her she was married for 5 years and Amanda asked to see a picture of her husband. The unsuspecting lady showed her, lo and behold, it was Daniel. She composed herself and told the woman she will get back to her after listening to her story and after getting all the information she needs. Amanda left and went home to sort a plan.
---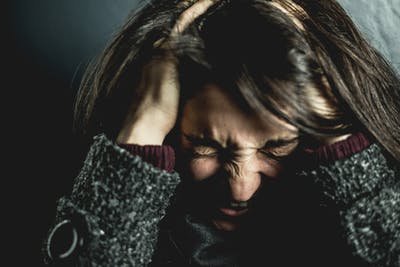 Image Source
---
On Daniel's next visit to his wife and children, she followed him there. She was surprised to even meet his mum and Deron, his elder brother there too. She told them she was disappointed in all of them, knowing fully well that it was their fault she was in the mess in the first place. She brought out a gun and threatened to kill all of them.
She kept to her words and she ended the lives of everyone there. After this, she left them and went home. On getting home, she started feeling sick and went to the hospital. She found out she was 2 months pregnant and regretted her actions. There were traces that she was the one who killed those people because the two kids were hiding in the house that day but she didn't know and she was arrested.
She wished she had more patience and had not killed any of them even though she felt used and betrayed. Now, her impatience landed her in prison. She kept on wondering who was going to take care of her unborn child since there is the certainty that the child would be taken from her after birth. She was worried and her mind wasn't at rest. At the end of the day, she lost her pregnancy...
In as much as we are a product of our culture, some things don't make so much sense. This can be swung both ways because I don't understand why others have to put their life on hold because of another when our paths are different? I would blame the culture for this and on the other end I would blame Daniel for this too because he is not oblivious of the fact that there is a culture at stake, so why marry before your brother when you know you don't want to give birth before him? Since you already defied that, why then put your wife through unnecessary heartache and not do right by her?
It begs a lot of questions too because Daniel could have put her on the arm contraceptives that most married women use when they are not ready to give birth. It's a minor operation on the arm to keep things on hold or why didn't he do one for himself too instead? Sometimes we act so selfish that we think culture is the problem but we are.
Don't make a decision when you are angry and this is why violence is never the answer. Her action didn't justify anything even though she was wronged. Two wrongs can't make things right but worse. It would make you throw your life away regardless of the situation of life you are dealing with. This is what happened to Amanda as well. As human beings, we need to act better so we won't be slaves to what we are supposed to be in control of. It's basic common sense.
Cheers.
Gingered Up! ❣️
---
SPANISH.
---
Esta es una historia sobre Daniel - un joven cariñoso que estaba casado con Amanda. Daniel y Amanda se casaron muy jóvenes. Daniel tenía un hermano mayor y en su ciudad natal, el primer hijo tiene que tener al menos un hijo antes que los más jóvenes. El hermano mayor de Daniel, Deron, se casó pero no pudo tener un hijo. Amanda se quedó embarazada de Daniel 4 veces pero tuvo que abortar por el tabú de su ciudad natal. La madre de Daniel siempre les repite que no deben tener un hijo antes que Deron. Finalmente, la mujer de Deron concibió y dio a luz a un niño.
---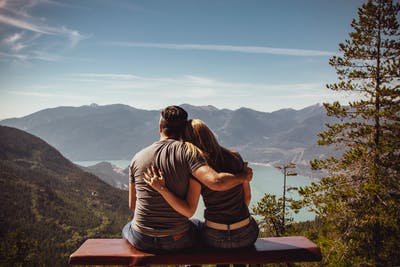 Fuente de la imagen
---
Amanda estaba intentando concebir pero no funcionaba. Fue al hospital para saber qué pasaba y descubrió que su útero tenía un problema del último aborto que tuvo y las posibilidades de concebir son mínimas. Se derrumbó y lloró por el miedo a que Daniel se casara con otra mujer. Él le aseguró que la amaba mucho y que nunca le haría eso, después de todo, fue él quien inició el aborto a pesar de que ella pidió que viajaran fuera del país donde pudieran criar a sus hijos en secreto.
Pasaron los años y vivieron felices juntos. Un día fiel, Amanda recibió una llamada de su amiga que la felicitaba pensando que había concebido. Su amiga le dijo que había visto a Daniel en una boutique comprando ropa y juguetes para niños. Amanda se sorprendió y no supo qué hacer. Despidió a su amiga y pensó en qué hacer. No perdía de vista a su marido y vigilaba sus movimientos. Un día, él le dijo que iba a una reunión de negocios en Abuja y que estaría allí una semana. Ella le dijo que sí y se despidió.
Cuando salió de casa, le siguió y descubrió que se había ido con otra mujer. Vio que una mujer embarazada y dos niños salían de la casa y lo abrazaban, se quedó sorprendida. Volvió a casa preocupada, sin saber qué hacer. No hay mejor detective que una señora empeñada en averiguar la verdad.
Al cabo de una semana, su marido volvió a casa de su supuesto viaje a Abuja. Cuando él se fue a trabajar, ella volvió a la casa a la que él fue el otro día, se encontró con la mujer en su casa, los niños se habían ido al colegio. Le dijo a la mujer que era de una ONG que hace documentales sobre mujeres para mostrar su fuerza y compartir sus historias.
La mujer le dijo que llevaba 5 años casada y Amanda le pidió ver una foto de su marido. La desprevenida señora se la mostró, y he aquí que era Daniel. Se recompuso y le dijo a la mujer que se pondría en contacto con ella después de escuchar su historia y de obtener toda la información que necesitaba. Amanda se marchó y se fue a su casa a preparar un plan.
---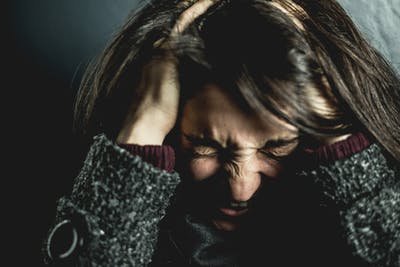 Fuente de la imagen
---
En la siguiente visita de Daniel a su mujer e hijos, ella le siguió hasta allí. Se sorprendió al encontrarse también con su madre y Deron, su hermano mayor. Les dijo que estaba decepcionada con todos ellos, sabiendo muy bien que era culpa de ellos que ella estuviera en el lío en primer lugar. Sacó una pistola y amenazó con matarlos a todos.
Cumplió sus palabras y acabó con la vida de todos los presentes. Después de esto, los dejó y se fue a casa. Al llegar a casa, empezó a sentirse mal y fue al hospital. Descubrió que estaba embarazada de dos meses y se arrepintió de sus actos. Había indicios de que fue ella quien mató a esas personas porque los dos niños estaban escondidos en la casa ese día, pero ella no lo sabía y fue detenida.
Deseó haber tenido más paciencia y no haber matado a ninguno de ellos, aunque se sintió utilizada y traicionada. Ahora, su impaciencia la llevó a la cárcel. No dejaba de preguntarse quién iba a cuidar de su hijo no nacido, ya que existía la certeza de que se lo quitarían después de nacer. Estaba preocupada y su mente no descansaba. Al final, perdió su embarazo...
En la medida en que somos un producto de nuestra cultura, algunas cosas no tienen tanto sentido. Esto puede oscilar en ambos sentidos porque no entiendo por qué otros tienen que poner su vida en pausa por culpa de otro cuando nuestros caminos son diferentes... Yo culparía a la cultura por esto y en el otro extremo culparía también a Daniel porque no es ajeno a que hay una cultura en juego, ¿por qué casarte antes que tu hermano si sabes que no quieres parir antes que él? Puesto que ya lo ha desafiado, ¿por qué entonces hacer pasar a su mujer por una angustia innecesaria y no hacer lo correcto por ella?
También plantea muchas preguntas porque Daniel podría haberle puesto los anticonceptivos de brazo que la mayoría de las mujeres casadas utilizan cuando no están preparadas para dar a luz. Es una operación menor en el brazo para mantener las cosas en suspenso o ¿por qué no se hizo una para él también en su lugar? A veces actuamos de forma tan egoísta que pensamos que la cultura es el problema, pero lo somos.
No hay que tomar una decisión cuando se está enfadado y por eso la violencia nunca es la respuesta. Su acción no justifica nada a pesar de haber sido agraviada. Dos agravios no pueden hacer las cosas bien sino peor. Te haría tirar tu vida por la borda independientemente de la situación de vida que tengas. Esto es lo que le pasó a Amanda también. Como seres humanos, tenemos que actuar mejor para no ser esclavos de lo que se supone que controlamos. Es de sentido común básico.
Salud.
¡Gingered Up! ❣️