EAGLE FROM THE RUBBLE: CHAPTER 44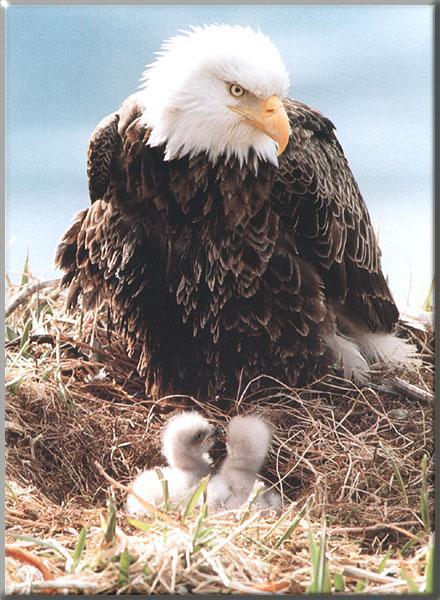 Fr. Richard's words were like a dagger in Obioha's heart. He looked into Fr. Richard's eyes. It was quite different from what he usually saw in other people's eyes while interacting with them. For instance, in Ezekwe's eye, he saw apprehension. In his grandmother's eye, he saw confusion. In the eyes of his aunt, Oyibo, he saw anger and in his mother, Nwamaka's, he saw immense fear. In some others, he observed treachery and outright hatred. For this reason, he formed the habit of avoiding people's eyes when dealing with them. He was afraid of what he might see.
But in Fr. Richard, he saw love, acceptance and trust. It shocked and disarmed him of all his resolve. For the second time, he hid his face in his pillow and began to cry.
"Go away," he sobbed. I don't deserve you," he begged.
"Francis," he called.
"Just leave. Go away.
Fr. Richard made to take his hand in his, but he pulled it away.
"Go away, you don't know me because if you do, you won't be here talking to me. I am no good. Just go away and leave me alone."
"You are wrong. I am here because I know you."
"No, you don't."
"Yes, I do. I have tried searching for you since my return and in the course of that, I have heard stories about you," he told him.
He slowly looked up.
"What did they tell you?" he asked.
"Does it matter?" he asked. "What matters is that I found you by mere providence, and I won't let you slip away."
"What do you intend to do with me?"
"I just want us to be friends again," Fr. Richard
told him.
"Why do you want me for a friend when I am hated and despised by everyone?" he said as he sat up in his bed. "The church rejected me, the society hated me, to my family and relatives, I am an anathema. Everyone convicts me of a crime I never committed. Just tell me, was I privy to my own birth? Did I form myself in my mother's womb? I am just a victim of circumstance. Then why do I have to suffer for the mistakes of another person? Wherever I go, I see hatred and rejection trailing me and yet you want me to believe you. No, please go away," Obioha told him.
Fr. Richard looked hard at him and saw his pain. He took his hand and this time he did not pull it away. He merely let him.
"Francis," he called softly. Obioha turned and looked into his eyes. "Imagine yourself in a deep, dark pit." Obioha closed his eyes. "You have to help yourself by raising your hand up and grasping the rope let down for you in order to get out. Only cowards wallow in self-hate. You are what you believe yourself to be. Don't let prejudices blind you to your potentials. Be brave and come out of this pit and you will be surprised at what lies in front of you as you emerge from the pit. Wonderful works of God, the beauty of nature in the brightness of dawn. The wonderful privilege of being alive; witnessing a bright new day, all these are waiting for you. Great opportunities. Take them. They are all for you to conquer. This is a challenge. I believe you will be a wonderful contradiction to all and a tool for the renewal of the earth. No matter what might have happened in the past, you still have a chance to make a fresh start. I know you will make it, if only you can believe in yourself. Give yourself another chance and discover your potentials" he stopped and seemed a bit out of breath.
Obioha sat there, his eyes closed for what looked like ages, not saying a word. Slowly he opened his eyes. He looked steadily at Fr. Richard who returned his gaze without blinking.
"When do we leave?" Obioha asked, in a firm, resolute voice
That night as they had supper together at the Catholic Secretariat, he narrated to Fr. Richard all that he had passed through. He told him that on the night he was brought to the hospital by a good Samaritan, he had gone to kill Tony, Nwamaka, their children and finally, himself. He wanted to end it all but for the intervention of fate.
Fr. Richard listened carefully and at the end, told him that all those things were now in the past. He told him that what mattered now was the future. He equally told him that God spared his life because of his love for him. It was now his turn to reciprocate by changing for the better and forgiving everyone with all his heart. He spoke to him at length and they discussed far into the night.

---

Thanks for reading! Check my blog often for subsequent chapters.
LINKS:
• INTRODUCTION
• CHAPTER 1
• CHAPTER 2
• CHAPTER 3
• CHAPTER 4
• CHAPTER 5
• CHAPTER 6
• CHAPTER 7
• CHAPTER 8
• CHAPTER 9
• CHAPTER 10
• CHAPTER 11
• CHAPTER 12
• CHAPTER 13
• CHAPTER 14
• CHAPTER 15
• CHAPTER 16
• CHAPTER 17
• CHAPTER 18
• CHAPTER 19
• CHAPTER 20
• CHAPTER 21
• CHAPTER 22
• CHAPTER 23
• CHAPTER 24
• CHAPTER 25
• CHAPTER 26
• CHAPTER 27
• CHAPTER 28
• CHAPTER 29
• CHAPTER 30
• CHAPTER 31
• CHAPTER 32
• CHAPTER 33
• CHAPTER 34
• CHAPTER 35
• CHAPTER 36
• CHAPTER 37
• CHAPTER 38
• CHAPTER 39
• CHAPTER 40
• CHAPTER 41
• CHAPTER 42
• CHAPTER 43