I am Nil, Sonia, Rima, Liza, Javed, Shakhawat, Mahin, Monir, Ripat, Ayon We are a team of 11 people, very good friends, we were always enjoying a good chat of our times. We all are always together Jabed always quarrels with me but can not say anything. Blue & Mahin have a day and they do not have peace for them, but I find it very fun to see their jagra, because of the little reason and they get angry. Thousands of people and our team cannot live without anybody. We all are very jealous of this team. In college, we have no team like this team. We are very good at all.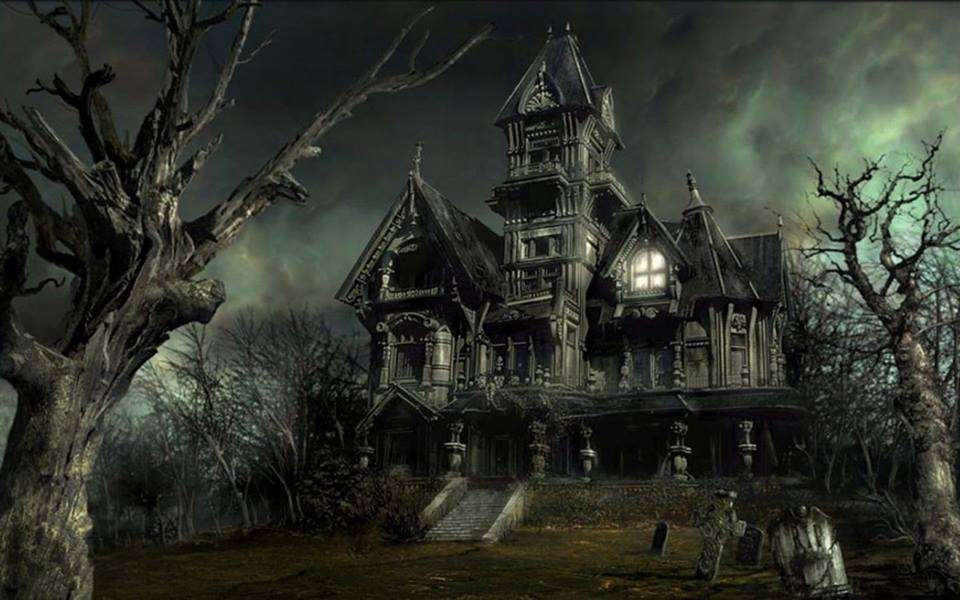 But for a few days, I have seen another way of being silent. When everyone is busy chatting and silently looking at the other side. It is because of all of us that we want to know why Ayon is too scared of what he has heard. Ayon said that suddenly his grandfather could not find anywhere, no one can say that the police could not provide any information even after investigating the police. It has dropped. After 7 days of Grandfather's disappearance, we have a bloodless blood body in front of the Rajbari in front of us every day, so everyone is afraid to leave the village.
Then I asked how many days Grandpa disappeared today
Onion: 1 month.
Blue: It's been a month's missing and did not think it was necessary to tell us once.
Ayon: What is the benefit of the police that cannot do it, or just what is the benefit of keeping your tension?
I can not: police do all the work.
Mahin: We will find out how your grandfather can be.
Monir: Yes, arrange to go to your village home.
Shakhawat: What do you want us to do today?
Sonia: It is too late for us to get e-quote today.
Riphit: We will have two tasks at one go together & AdBancer
Everyone expressed their opinion.
I: So today we go to Ayan village, so everyone has to go to their home and go to the bus station at 1:30 pm and cut the ticket for everyone for 2 pm.
When everyone went to their home, I came home and did not ask for all the essential things. I do not know if I can pick up the bag and prepare 1:20 and go to the bus station and see everyone is here.
I said to my intention to go to Zaara. I think you are in danger. If you do not have any harm in the village situation then what will I answer to and you should not go to them.
I: And this is what our friend will be in danger and we will be silent, it is not afraid to die. You do not think of us anymore.
Let's get the bus out of the bus.
I got up and sat in my seat. The castle started moving and when everyone tried to do mischief, suddenly my eyes went towards Mahin and trying to see something. Then I noticed that a beautiful girl sitting in the first seat of the bus is sitting, trying to see But Butt cannot see it.
Looking at the blue look and looking at the glow of the fire and who is busy looking at the beautiful woman.
And I laughed smile and suddenly came out crying blue ...
His screams were all silent. I think I will think it is a jagra, which is why it started thinking why she looked towards the girl, blue blue, who do not like the blue, and does not want to say that the friend is not the best gain and we all have the same advantages No one grows up, but if you want to go to Mahin, then block the blue. That is why I am having fun with blue main, but everyone is watching their jog.
Shakhawat said to me that Zara said something but I can not tolerate it all.
I: And this brother is not fun to be so fun, they will not be all that work, so I do not have fun like this.
After listening to me, his anger stopped, Mahin looked at me in anger but did not say anything.
---
For a long time, the bus continued to live like this and everyone was busy and blue and main jagra.
I: How long will it take to reach us and now it's about 5 o'clock in the evening.
Ayon: Do not go any further. It takes 30 minutes.
---
We all have said that we came and we all came down.
Everyone came down from the bus and said, "Yes, we have been told CNG for CNG."
At the first time we got up and girls got up and then the sons of the boys.
★★★★★
CNG came down to the courtyard of our house and returned to the house. All of them started going to their home together. Our house was very beautiful, the house was very beautiful.
A person of 40/45 years came forward to us. We have introduced him to his father. We greeted him. He told us that all of you came here. I am very happy but one thing is not to leave the house at night.
We gave the Yes indicator because we did not do jingas.
Everyone came in and out of the house, all the more beautiful inside the house, they saw everyone sit down and told them to sit down. They all sat down and ate lunch and had not eaten anything. Aiyan introduced us to everyone with his family. His father, mother, and his uncle. The age of the uncle is 35/40, but the funny thing is that he has not yet married. It is very good for all who have been busy preparing for breakfast for us.
★★★★★★
Along with all the breakfast for us, we all started eating breakfast like this, everyone seems to have eaten and did not eat them. I have eaten my stomach and I have not eaten and I am not eating, and Monir and Jabed said, why do not you eat?
I: I do not want to eat you do not eat.
All said together and told me to give me a demon. I said to all the people, "I have said to all the friends, if you see this condition eating, you will not have to apply for us." This is the age of eating food.
I: It's not your house at home, so you know it's so low.
Everyone: We do not eat and drink.
Ayon Baba gave a common dialogue and we are poor people cannot feed you so much.
I: It's a great deal to say what you have given.
Monir: Well, if you are a little better ...
I immediately grabbed his face.
Onan's father: Munir said that if you say something, the father I did not say and I will not go anywhere in the bathroom.
Ayn's father: Ayan showed the bathroom to your friend.
Ayon went to the bathroom with Monir. I started thinking that his village blood was empty, and his grandfather disappeared, his grandfather disappeared after these beginnings, his grandfather disappeared, I do not understand what the relationship is, and the body is found. Maybe some know
I: I'm your father where I want to talk to him.
Oion : Revenue with me.
Ayon came to a room in the middle of the room and saw what the father was doing. Follow us back and coming
Ayon: My father will talk to you.
Ayan Baba: Boss Maa
I did not say anything to sit down and tell how little your father has gone missing.
Yes Baba: Yes, I must say yes, I said that why you came here, I must help you. A man like you is not a mother.
I: (Being shy) what did we say that we have not done anything yet.
Ayn's father: I know you can
I: pray so that we can stop them.
Ayon Baba: Of course the mother. Want to know what to say now.
I: How did grandfather disappear ??
Ayaan Baba started to say:
My younger sister died at Mini Road Accident. After his death, how did the father become,
Why did not you tell me why I did not know why I was thinking about the subject that I always saw in the presence of my father
We thought that the father was doing such a thing as the death of the father, so I left the subject. Then I would have noticed that at the time the father would have heard the mini voice. Then sometimes it would have been there once again. Jingas did not say anything, we knew that the mini soul came to the father. After the father disappeared we might think that the mini-spirit was taken ......
Yoga uncle: Brothers, you see them saying they will make you sad.
Ripat: No uncle asked us to say that we want to see the end of this bloodless blood in such a way that we came to know. We can not finish without ending it.
When I heard the rage of my uncle, he started to feel angry and said, "You can not do anything, you can not do anything to get involved with this."
Ripat: No uncle, you do not have to worry about this.
Yan uncle: You can go now.
If we come up and come back, I tell you that it is not right to say that.
Ripat: How do I know that the uncle is having a nightmare
I: We are afraid of our death without doing it, and where it does not help.
Come down and see everyone at the meeting, we all know what to ask.
I told them all open.
Then at the time, Ayan Mum called for dinner.
Onion: Let's eat it, after all, it can be thought later.
Everyone came to eat,
All of us eat together, and I am looking for a lot of things to eat as soon as they come to water.
Shakhawat: Why are you doing so much, just doing trouble, we do not eat so much?
(I say to myself that if you do not eat and eat all the way)
Yes mother: No, Dad, what are you saying?
Shakhawat pissed me saying what he said and when did not mean that we did not think of driving us out.
I: You can not eat those people who do not eat silently.
★★★★★★★
Everyone ate in whose room I slept in the room and there was no lack of room for me and blue suede. The room is very good.
Blue sleeves are just sleeping and I went to sleep.
★★★★★★
Suddenly some of the reading broke the sound, and I noticed that something is going to open so that the sound of the sound that I got up and turned on the mobile light.
I heard a voice coming from the front room.
Ayon said that nobody in this room does stop it, and no one is going to hear what's happening now.
My interest in watching increased, I stole from the bag, which took time to come. I opened the door and opened its door and opened the door to the room. I woke up in that room to set up a blue light in the room so that there was no lightroom in the room. I went into the room and saw the CD in the room below. I started to sit quietly with the CD. I came fearing that the jungle around and the royal palace in front of me is coming from the light, then I am afraid and then go ahead. Suddenly somebody screamed. Why did I cry? I saw that the door was behind the door. I hid in the door and I looked inside, I was not ready for what I saw. I see a girl there is eating a bloody face of a man, before him, a person of 75/80 age is beside him, and his uncle is unconscious beside him. Ripat is clear to me why this blood is found in the blood and the old man is due to be the son of Oun I have come here with my uncle and the rituals associated with these and I want to say the last thing. I've not finished yet again. I'll finish this.
Then, the girl smiled and said that father 132 people will eat blood and then I will become man. I think it's not the last time to eat blood and it will not be yours.
But the rich will have to survive,
Now, nothing can be done, which has to be done tomorrow, so come out from there in the room. I came to see the blue sleeping and I fell in love with Rita, thinking too much.
Suddenly the sleep came.
Suddenly, I cried and cried all of them crying and crying. I am not able to get Ripha to sit up. I told everyone to sit down and sit down and tell all the things in the night, but who is doing this is all about who is doing this. I do not think they would have problems in their greatness. Everyone gets very upset after hearing that I tell Ayan that a tantric who has no idea about who we are and then we see.
The purpose of the tantric theory came out that he had no news for the whole day and returned at night.
I: Why did I do this now?
Oion: I brought many problems.
I: Call to the police station at the place of the police station at 2 am.
Ayon: Police do not know why police here.
I do not want to think about it, you call me.
Ayon calls his police station Tarek.
I: What did the police say ???
Ayon: There are saying. But I do not understand the police.
I: You do not have to understand. No one sleeps tonight, I will lie in my room. When I give you SMS, I will leave.
Everyone listens yes.
I: Arrange for 11 Quraan Sharif.
Ayon: All right.
Everyone is going to their room now and hide the tantrik.
★★★★★★★
I was waiting to see when the door opened,
After waiting for a long time, I got the sound of the door open. Then I told everyone with SMS, after 5 minutes everyone came out with Korah Sharif.
★★★
After 5 minutes everyone came out.
All the people told to take care of the room with caution that everybody came in front of the house when everyone asked everyone to go inside, everyone inside us looked at us in the fire.
Aunna's uncle: A lot of dying is the death of a loved one.
Ayon: Uncle and grandfather are doing these things I hate to think.
Mini: Oh, what are you saying, you do not want to get me back again, and I'll be back after playing blood 132.
Ayon: Shut up. I do not want it to be so empty that you will be empty.
It was heard that the mini rage began to fall on the other side of the way, the tear of the tears of Aai caught, the mini became more angry with the screaming and said, who will finish all of you.
I: Call the police to the police.
Ayon said the police quietly inside.
I told Tantric that you bind the soul.
★★★★
Police came inside the Tarique Rajbari and saw all the parents with their parents and they did not accept it and they accepted them.
The police bind Oya uncle and grandfather. The mechanical Mini K.
★★★★
No more blood is found in the village.
But now again Ayan is worried about why nobody knows.
Finish