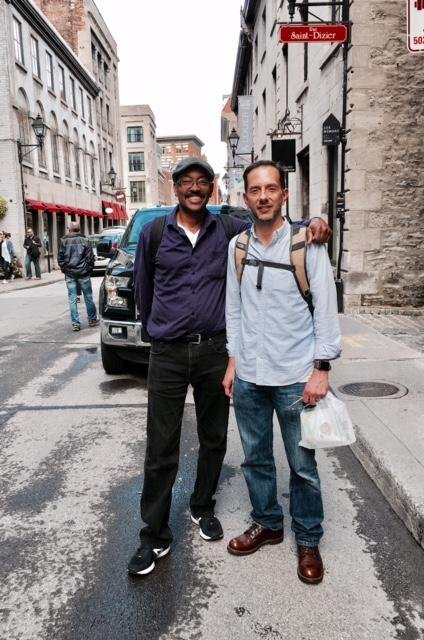 For nearly two decades, my friend Juan ( @luckyfellow ) and I have taken a short trip every year to celebrate the successes of our individual creative projects (click here to read more about our tradition.) Our friendship began almost twenty years ago while vacationing in Playa Del Carmen, Mexico.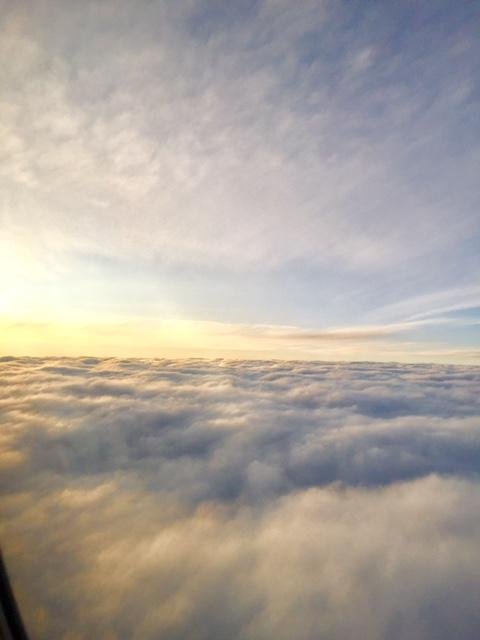 The sky, somewhere over Michigan.
On the years we couldn't afford an out-of-state trip we went camping on the North Shore of Lake Superior in Minnesota. The only year we totally skipped our trip was 2016 due to Juan's recovery from a heart transplant. 2017 has been an extremely good year and we have a lot to celebrate so we chose to reward ourselves with a trip to Montreal.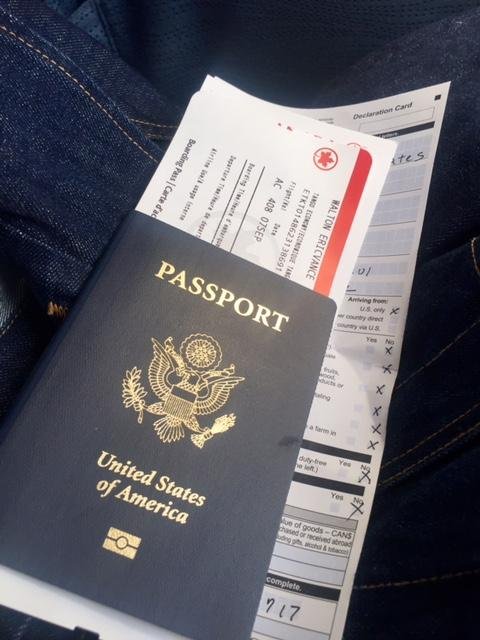 We had a short, but not uneventful, layover in Toronto. We had a nice meal and a server, who grew up in Soviet controlled eastern Europe, explained how sorry she felt for us Americans these days. After we filled our stomachs and had our world view expanded, we were off to our final destination.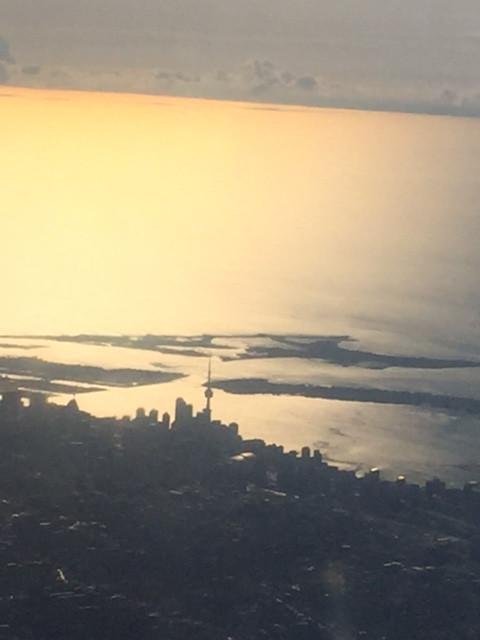 The Toronto skyline.
Our plan was to use Uber to get to our Airbnb in the Old Port region of Montreal but, strangely, Uber wasn't available in our area so we hopped in a taxi. As the cab made its way from the airport, I wasn't impressed. The city was dotted with dilapidated factories and industrial parks. Montreal seemed many other other cities I've seen in the rust belt of America but when the driver started venturing closer to Old Port the soul of the city began to reveal itself. Montreal's soul is beautiful, indeed.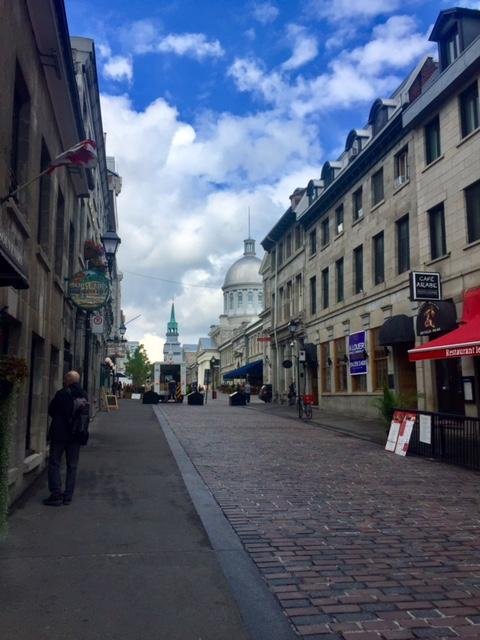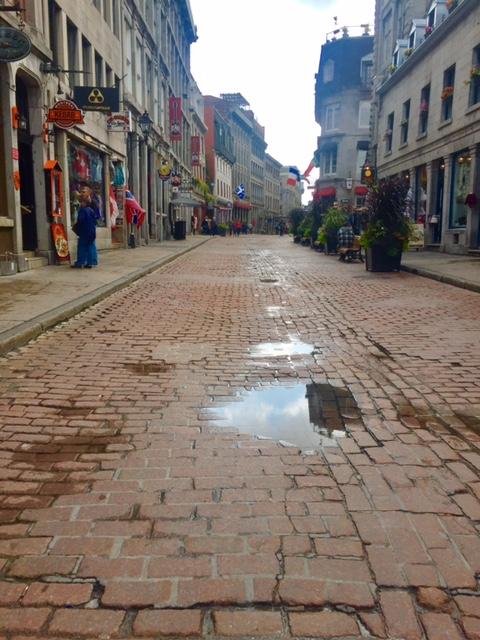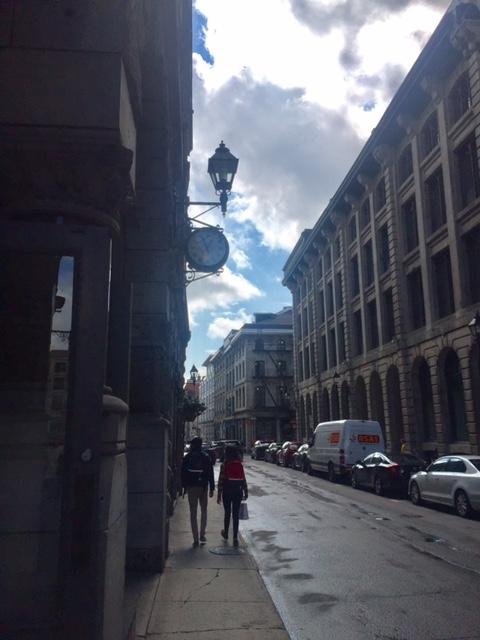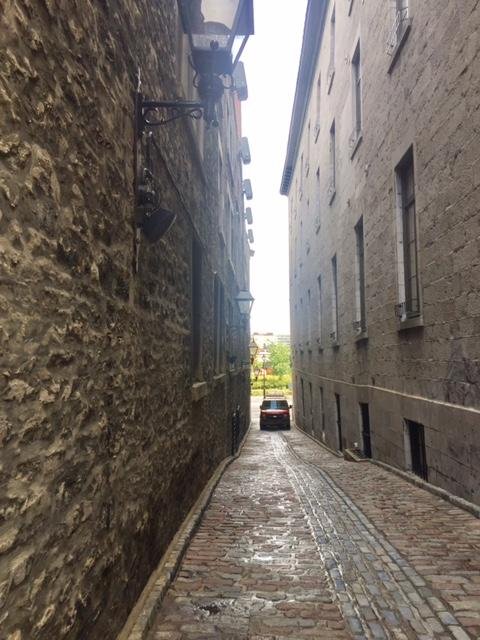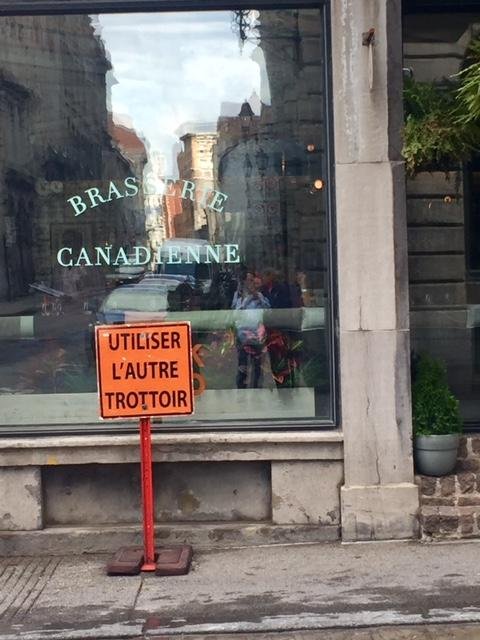 All of the pictures above were taken on St. Paul Street, where our Airbnb is located. The building we're staying in was originally a 1830's era hotel and, rumor has it, Charles Dickens was once a guest (our host said some people think he still is a guest.)
Our impressions from the first day is the city looks like the closest thing to Paris that I can imagine without having to cross the Atlantic. Being surrounded by so much history and such a richness of culture has already sparked my creativity levels tremendously. Tomorrow, I'm going to really dig into a few projects related to our HardFork Film Series.
The people here, so far, have been very welcoming and friendly. Most everyone here speaks both French and English and they're happy to converse in either. However, we have noticed you get a little more respect if you attempt a few phrases in Francais. I can't wait to see what adventures tomorrow will bring. This is a tiny glimpse of my future as a digital nomad and it's every bit as awesome as I'd hoped.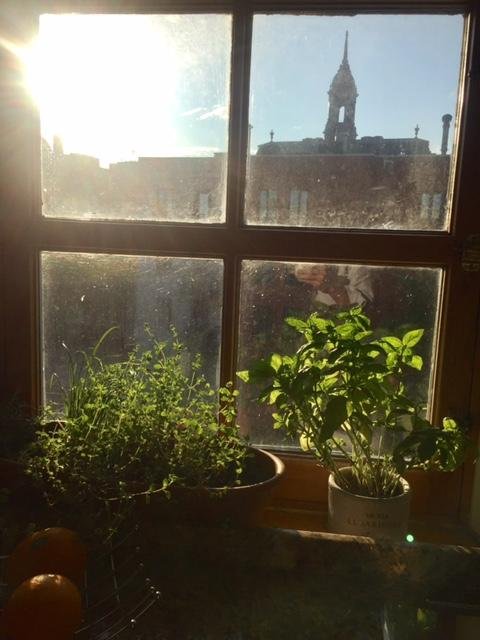 My view as I wrote this post.
Please follow our official Steemit account for the film series @hardfork-series and watch for official updates and teasers over the course of the next few months. In the meantime, I will continue to share personal glimpses of my involvement in this project with you periodically.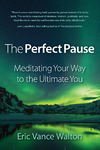 *I am an American novelist, poet, traveler, and crypto-enthusiast. If you've enjoyed my work please sign up for my author newsletter at my website. Newsletter subscribers will receive exclusive updates and special offers and your information will never be sold or shared.
My new book on meditation, The Perfect Pause, has been discounted to $12.99 (paperback) and $4.99 (eBook) for a limited time. Buy the paperback and receive the eBook for free!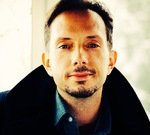 Connect with Me
www.ericvancewalton.net