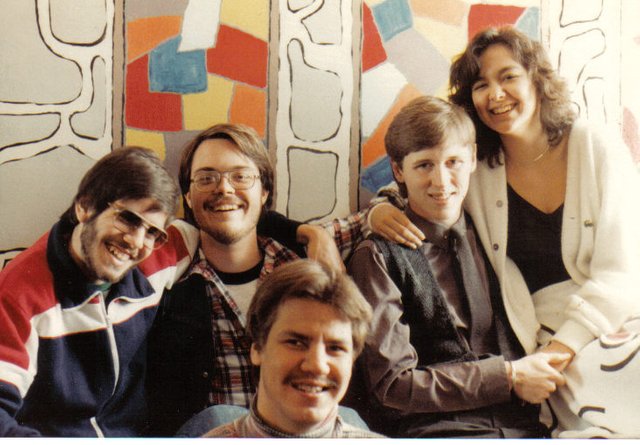 Many of us remember our college days (daze) with fondness. It is a time to grow...to spread your wings and expand your mind as well as your horizons. I graduated from Coe College, Cedar Rapids, Iowa, attending there from 1980 -84. The last two years I lived on a quiet floor, but I was far from quiet and did rattle my neighbor's china with my stereo a few times. Coe was close to 7-11, Wendy's and a few bar. One remembers memorable phrases and unforgettable times. I was a music major pulling off 2 senior recitals in one semester. I was also a member of Phi Mu Alpha Sinfonia (professional music fraternity) as well as many college clubs and organizations.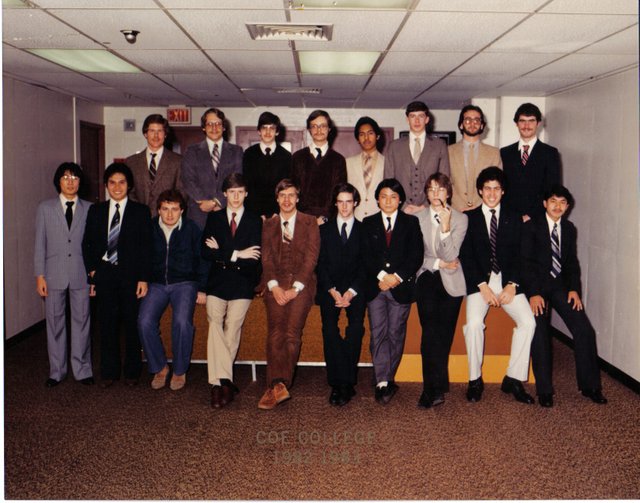 The Gentlemen of 8th Floor Murray - The Quiet Floor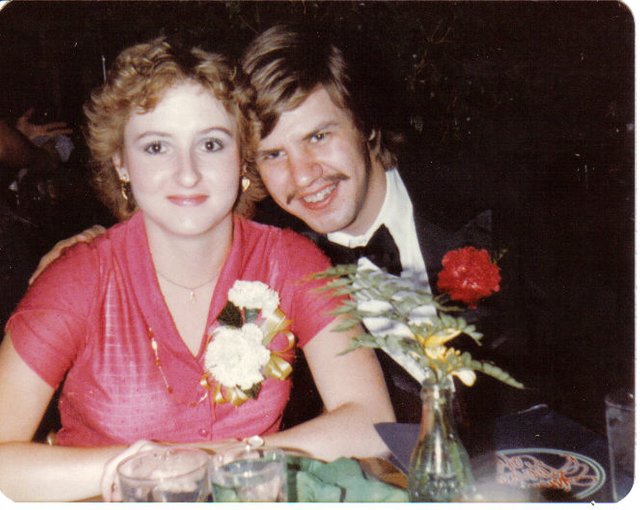 Homecoming Date
They were good times of growth and doing a few stupid things along the way. College parties only cost a dollar if that and all you care to drink. Several times you could find me at the dorm lobby grand piano after closing hours making music or late night chats with friends. My freshman year I did not apply myself enough to my studies. But I could see that I could make it if I wanted it. So the last 3 years I worked hard and did well.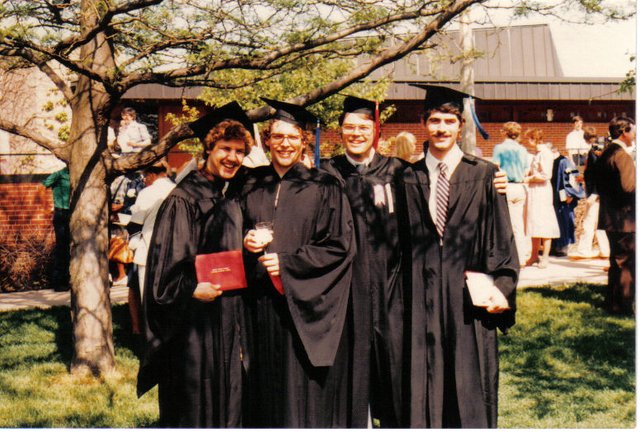 Four 84 Coe Grads. I am on the left.
Three years after college I wrote a poem about those times. I share it with you today.
COE TRIBUTE
Here's a toast to the wine and cheese,
To the fragrant perfumed bathing beauties.
To long nights that had no end,
To conradship and life long friends,
To quiet hours and monthly quotes,
To "Good Stuff" and bad humored jokes,
When a dollar bought all you can drink
And a date was free for the asking,
When sleep was found in your 9:00 a.m. class
As we snored on our way passing.
Yes, here's a toast to the game of hearts,
To those we love and those apart,
To the coed life we learned to love,
To those we cherish and think of,
To tasteless food and analytical minds,
To 7-11 runs and a word that rhymes,
When "tinkleling on the ivories" or "there
Again with it" was thought quite chic.
When tuition was almost affordable
And half the campus was Greek.
Yes my friend, I lift a toast.
To the girl I love, my Coe I boast.
And when my studies are complete
And my mortal life, I die,
Transcend my spirit upward…away…
To that great Coe in the sky.

Thanks for reading. Feel free to comment, upVote or restem. - Troy