First comes the drawing, and below it, the story!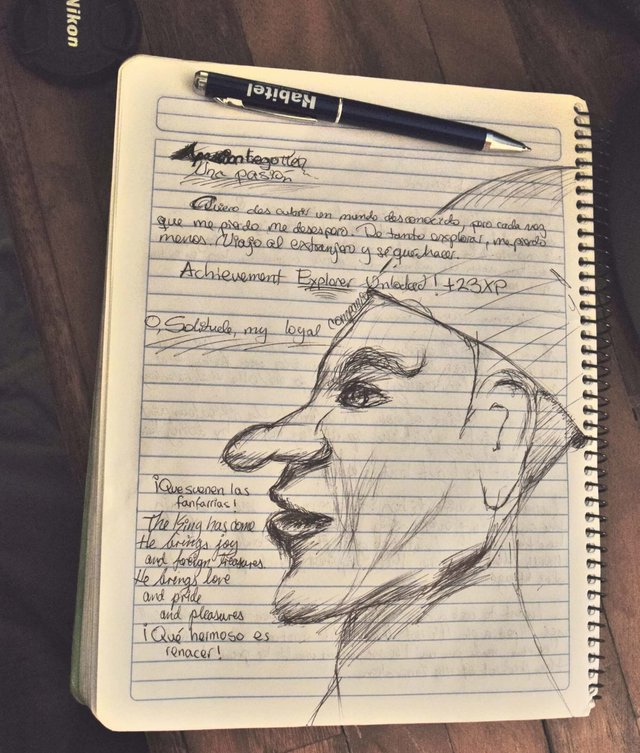 A little drawing I made yesterday
The Fire
"I was the one who started the fire!" yelled a man from within the crowd in a moment of silence.
In his latest strategy to cause FUD, he had set the forest on fire in a cry for attention in order to sell his product.
"Now the only way to turn it off before it reaches California is to use my aerial fire extinquishers! This specialized chemical consumes oxygen in enormous proportions and spreads faster than fire! Then, it dissolves with water and all your worries will have been for nothing!"
Rage, fear, wrath.
"CATCH HIM!" They screamed, and amid the hustle and the fuss, he died trampled and beaten, and the fire consumed half of the forest before nature felt pity and sent a shower of rain and wind.
Mary-Anne, overcome by sadness, cut her wrists at dawn on December 26, right after breakfast.
(They were too long for her taste)