Nyai Puspo Cempoko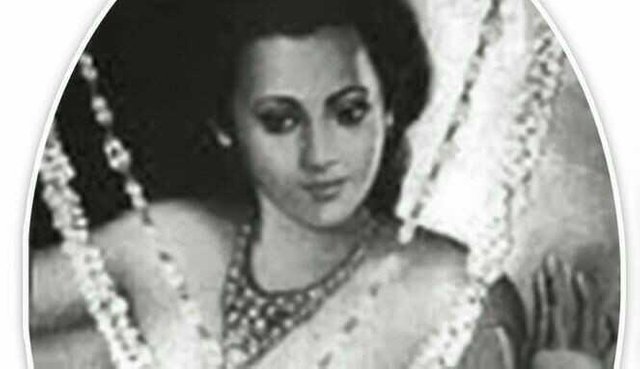 This real story takes place in early 2016. At that time I was a guest from Jakarta. He has the intention to visit an ancient tomb on the east coast of pantura. When I asked the purpose of his purpose, he just told me to go to the ancestral graves. After time and preparation in the sense of sufficient, we also drove through the congestion in the central pantura java. I do not know who the figure will be in ziarahi, later I only accompany until finished.
8 hours already, we finally reached a small town near the border of Central Java and East Java. Remember clearly there are memories in this city. Once when I was a teenager often took a bus here, Ngaji and become santri mbeling kyai khos is quite famous until now, may He kyai Haji Maemun Zubair always in giving health and blessings always in the protection of Allah SWT, aamiin ....
We certainly do not know where the foot will go, find the sacred tomb in the intention. After the meal break, we also dig the information from the surrounding community in the aids radar vibration toward the four directions of the wind. So like a relay, where I feel closer to the vibration of energy, there we stop asking the tomb that wants in ziarahi. It takes time and patience, because many places that have strong energy attract us to it, but unfortunately our goal remains in accordance with the intent of mas Sapto, my guest from jakarta. Until after the maghrib, still have not found the location in the intent, we finally stop at a small inn, just on the edge of the national pantura path. Today is really tired that has not paid off. Kamipun mandi2 first while waiting for time shalat isya. Outside we had time to ask the grave at the receptionist, but he also did not understand our goal. As the night went by, little had yet to find the picture. We choose sleep rest and continue tomorrow. As soon as we feel tired, the sweep of the wind in the room with the old Aces adds to the embrace of the dream. I vaguely felt the presence of the female figure, between conscious and unconscious, he told me to walk south east of the east .... (northeast), he also showed two tombs under the bamboo grove, while in explaining if there used to be anyone would not dare entering the cemetery area, who can not come back, even to talk about the mausoleum as a taboo in the local village. The tomb was his name has been disguised, that's what makes anyone difficult to find tombs that he said ancestors of the kingdom of mataram.