Trumps President
The End
Ok I'll admit that I just couldn't resist a political jab before the debate tomorrow, but it truly is scary. Even our local movie theaters are cashing in on this.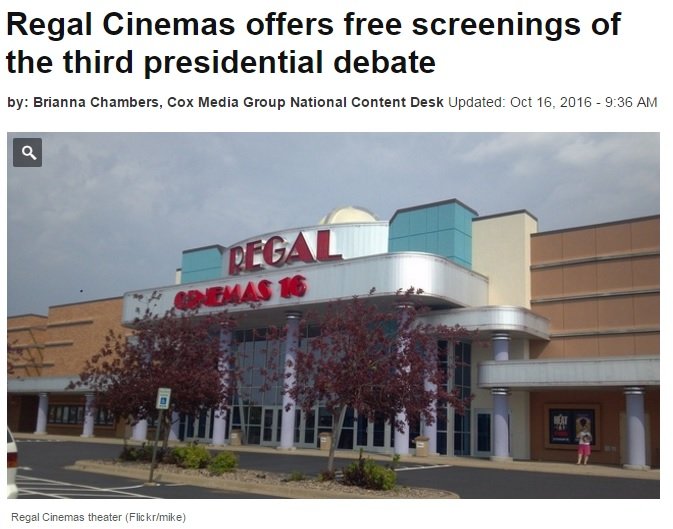 Usually this is a figure of speech "Get your popcorn ready," but this has become so outrageous that theaters around the country are doing just that (and cashing in on concessions too). It's embarrassing that either Hillary or Trump will likely be president in the near future. America has become a laughingstock in the process.
I'm not a super political person. I respect our right to vote and those who have sacrificed so much to give us this ability, but that these two are the best both Republicans and Democrats have to offer says something about the state of our country.
I know there are probably some staunch Hillary or Donald supporters (haven't found many anywhere, but especially few on steemit), but if there are any articles I have missed or telling interviews that clearly show why one is far better than the other, I'm all ears. It's hard to struggle through the debates when they act as foolish and childish as they have.
Wasn't planning on writing this post, so it's not polished or very well thought out (I'm being 100% honest), but I still think some interesting comments and debates below can be had. I feel this election is already making filmmakers salivate as they wait to cast actors in the roles of these two candidates for what I'm sure will be a sort of sad comedy film that I wish never existed in real life nor would inspire a movie about it.