EN-IND [Story Of My Life #16] A Book As A Dessert? Why Not?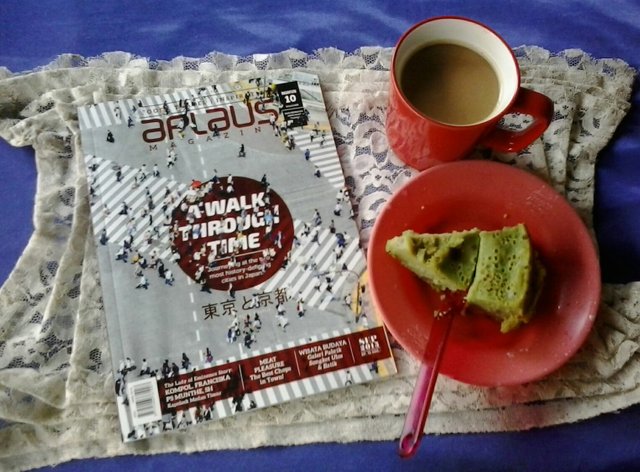 I'm worried, maybe someday a book can be a rare item that is hard to find, and will be replaced by e-book access for all time.

Maybe in terms of technology, the hard-copy of a book already has a lot of flaws, and it only does paper waste, if a lot of books don't sell.

Even so, books with genuine physical forms will never change their meaning and sensations.

The smell of paper, paper texture, are things that I think are beautiful, and will never be forgotten.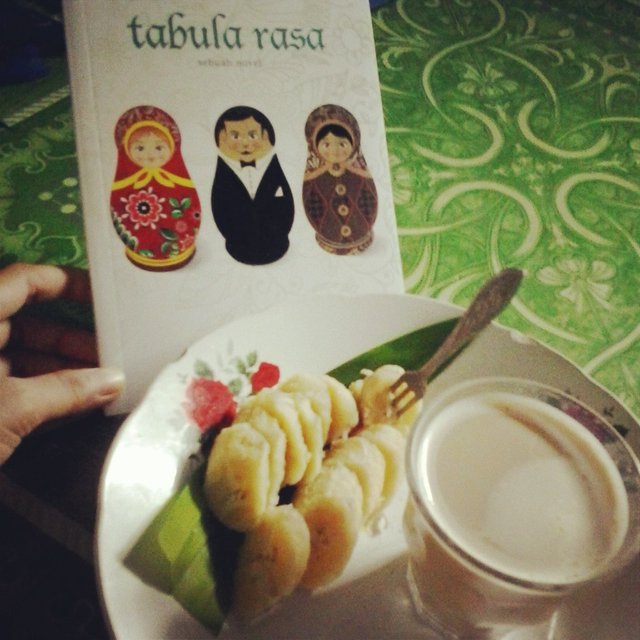 One way for me to keep close to books is to put a book near me when I eat. Then, I will read the book, as if the book is a delicious dessert to eat.

Indeed, it is difficult to find the right time to read a book, but I have to force it to get used to it. So, making a book as a dessert is something that I get used to getting used to close to books.

You don't need to read too long at one time, because you can get bored. Enough as we can.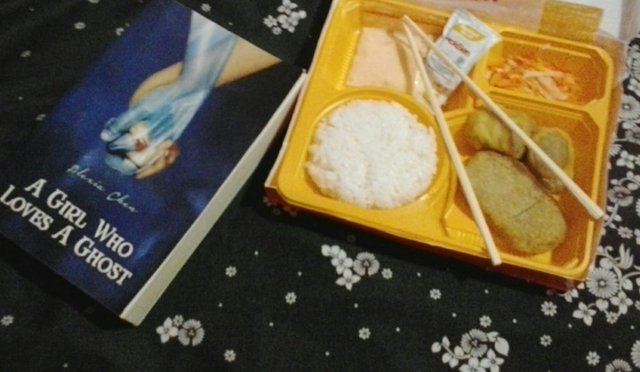 Choose books that are really good, or your favorite books, so you will have reasons to read it.

What do you think? What do you do to stay close to the book?

Note: All of photos taken from my own collection.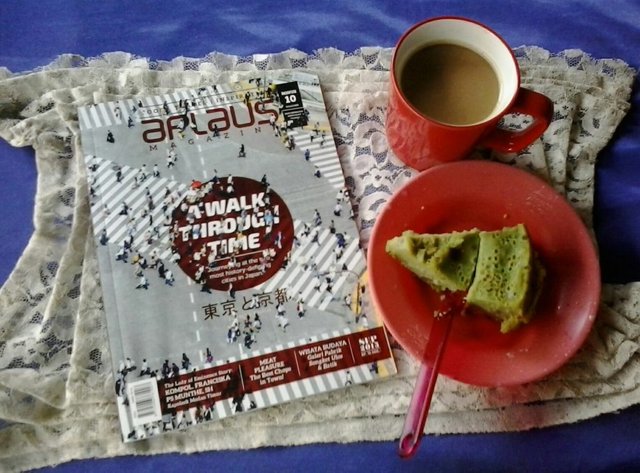 BAHASA: Buku Sebagai Sebuah Dessert? Mengapa Tidak?
Saya khawatir, mungkin saja suatu hari nanti buku bisa menjadi barang langka yang sulit ditemukan, dan akan tergantikan oleh akses e-book.
Mungkin dari segi teknologi, hard-copy sebuah buku sudah memiliki banyak kekurangan, dan hanya melakukan pemborosan kertas, bila banyak buku yang tidak terjual.
Meski begitu, buku dengan bentuk fisik asli sampai kapan pun tidak akan pernah terganti maknanya dan sensasinya.
Aroma kertas-kertas, tekstur kertas-kertas, adalah hal-hal yang menurut saya sesuatu yang indah, dan tidak akan pernah terlupakan.
Salah satu cara agar saya tetap memiliki kedekatan dengan buku adalah dengan cara meletakkan buku di dekat saya saat saya makan. Kemudian, saya akan membaca buku itu, seolah buku adalah dessert yang enak untuk disantap.
Memang, sulit mencari waktu yang tepat untuk membaca buku, tetapi saya harus memaksa agar terbiasa. Maka, menjadikan buku sebagai dessert adalah hal yang saya biasakan agar terbiasa dekat dengan buku.
Tak perlu terlalu lama membaca pada satu waktu, karena bisa bosan. Cukup semampu kita.
Pilihlah buku-buku yang benar-benar bagus, atau buku kesukaan Anda, sehingga Anda akan punya alasan untuk membaca.
Bagaimana menurut Anda? Apa yang Anda lakukan untuk tetap dekat dengan buku?
Catatan: Semua Foto Diambil Dari Koleksi Milik Saya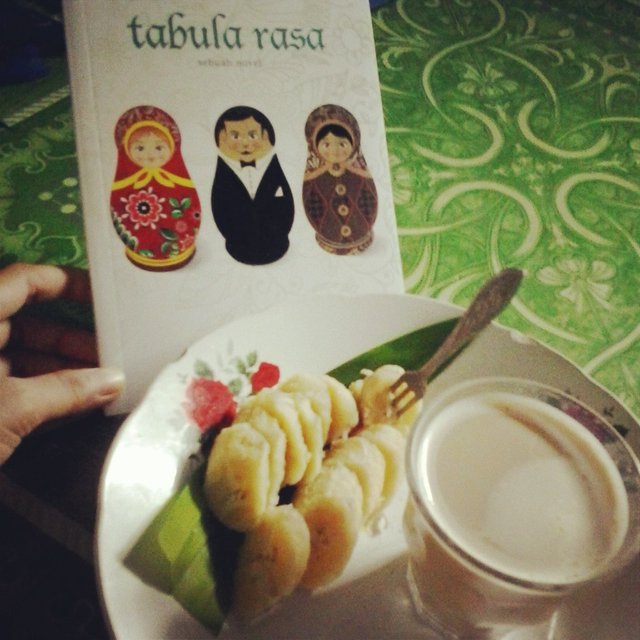 ---
Monetize Your Social Media Posts by Click (Uangkan Postingan Media Sosial Anda dengan klik): http://bit.ly/share2steemio