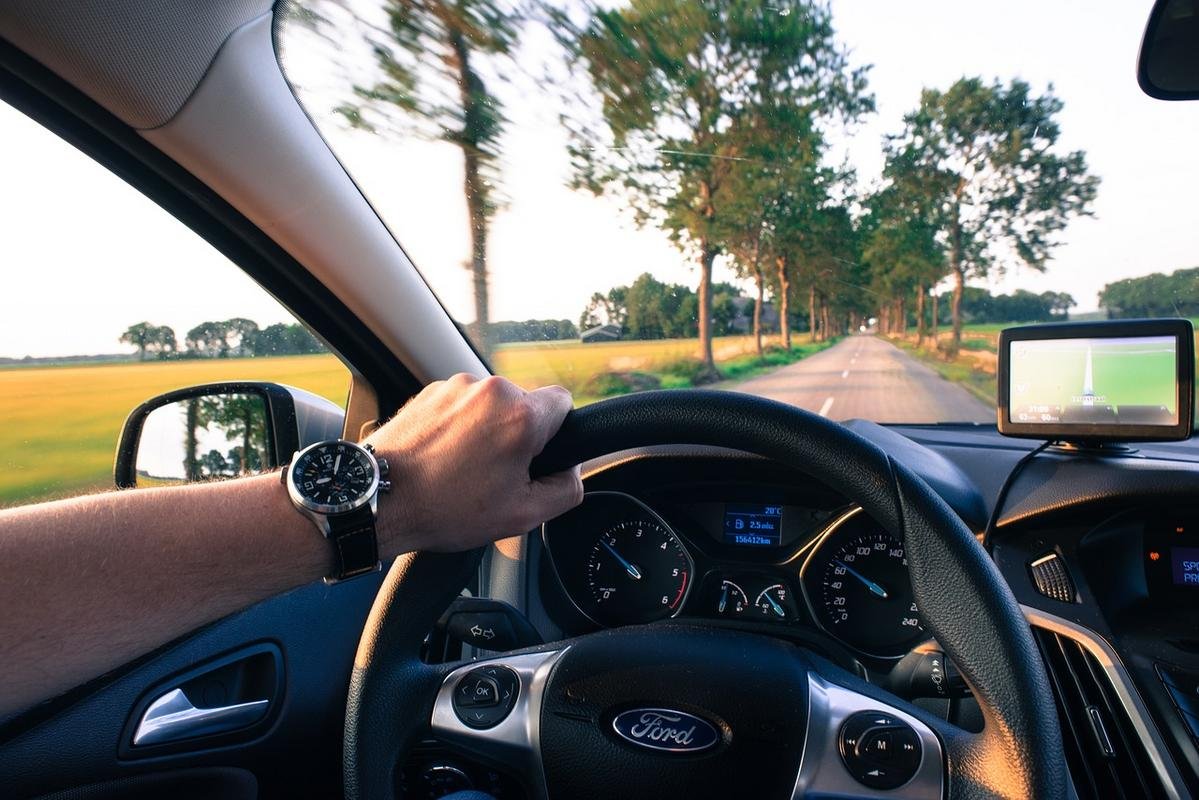 I will always remember that day 2 years ago. It was around the same time this year, the Christmas holidays. I was on my way home after driving my girlfriend to the airport when suddenly out of the corner of my right eye, I caught a glimpse of a person suddenly crossing the street right in front of me. I was too late to hit the brakes and then WHAM! I ran the guy over with my car.
HOLY SHIT indeed!
But before I tell you what happened to the guy after, let me tell you first the circumstances prior to that accident.
The days prior to the incident
That was one of my happiest Christmas seasons because my girlfriend came over to celebrate the Christmas holidays with me. (She and I live in different states by the way)
Prior to her visit, I remember I was not having enough sleep at night. Sometimes I only get to sleep for 5 hours, sometimes even less. My schedule was rather erratic because of work before the holidays.
The night before the incident, we had dinner together with my family and after that, me and my girlfriend went for some coffee at a local shop. We stayed there until the wee hours of the night to spend some quality time as she will be going back home the next morning. Her flight was not until 6 am in the morning so at around 1 am we called it a night. So more or less, I only got to sleep for 3 hours.
That fateful day
I remember feeling very groggy as I was driving her to the airport. After I dropped her off and we had our goodbyes, I was eager to get back home for some much-needed sleep.
On my way home and feeling like a zombie mentally, I had to pass through an intersection road. There used to be a functioning traffic light in the middle but on that day, it wasn't working. And there wasn't a single traffic enforcer in sight to man the intersection, so it was pretty much a free-for-all.
As I was driving through the intersection, I recall seeing a man from the right side about to cross the road. I didn't really mind him too much as I was not really driving that fast (around 40-45 kmph) and I assume he would stop in his tracks to let me through (situations like this where people would just cross the road without using the pedestrian lane is the norm here in our country)
What I didn't notice was that the person was carrying a TV set over his left shoulder thus effectively blocking the entire view on his left side. In other words, he was crossing the road almost blindly with no regards on his safety.
I only realized this when he was already inches away from my car and a collision was inevitable. I swear to God at that moment, everything started to happen in slow motion.
Have you seen the Matrix movie? That moment truly felt something like this: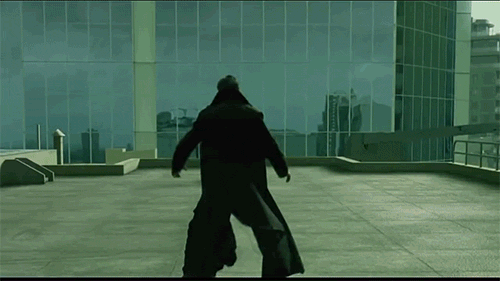 In my head, a lot of thoughts came rushing in:
"Should I turn the wheel hard to the left to maybe avoid hitting the person? But I will climb over the divider and risk myself the possibility of collid with another car from the other side of the road."
"Should I hit the brakes and do a full hard stop? But what of the cars behind me? Can they also hit the brakes in time to avoid colliding with mine?"
"If I speed up a little bit, maybe I can avoid hitting the person. So should I step on the gas harder?"
Although in hindsight, the 3rd option was actually never really possible to pull off.
And then I chose not to do any of those options and I just continued driving and then...
Thud!!!
I remember it clearly like it just happened yesterday, his left thigh first hitting the right headlight of my car.
Part of his body landed on the hood while the momentum of my car sent him spiraling.
After which his rib section got hit by the side mirror while the TV he was carrying got hurled in the air and landed on top of my windshield.
Crack!!!
The glass got a significant crack on the right side in the process.
I stopped a few meters away and stayed in my seat for like a good 5 to 10 seconds. Shocked.
The aftermath
I then stepped out of the car and saw the guy on the ground wincing in pain. Thank God he's still alive! I quickly gained my composure and asked him if he's okay (apparently he's not but hey I should at least ask right?)
I helped him up and after seeing that he was clutching the left side of his rib, I decided to take him to the nearest hospital which is just a few kilometers away to have him checked.
After the result of the x-ray came out, it turns out he had a broken rib. I paid for all his medical expenses and also for the TV (which got a cracked screen because of the accident). I also gave him my number in case he needed me for anything and we went our separate ways.
I was very thankful to God after that because aside from the guy getting some bruises and a broken rib and my car getting a cracked windshield and some dents here and there, it could have been a lot worse.
Lessons learned and the trauma after
After that incident, I have learned to respect and listen to my body more. If I'm tired, I should get some proper sleep and develop a good sleeping pattern. I have also learned to be more vigilant when driving especially when there are pedestrians nearby.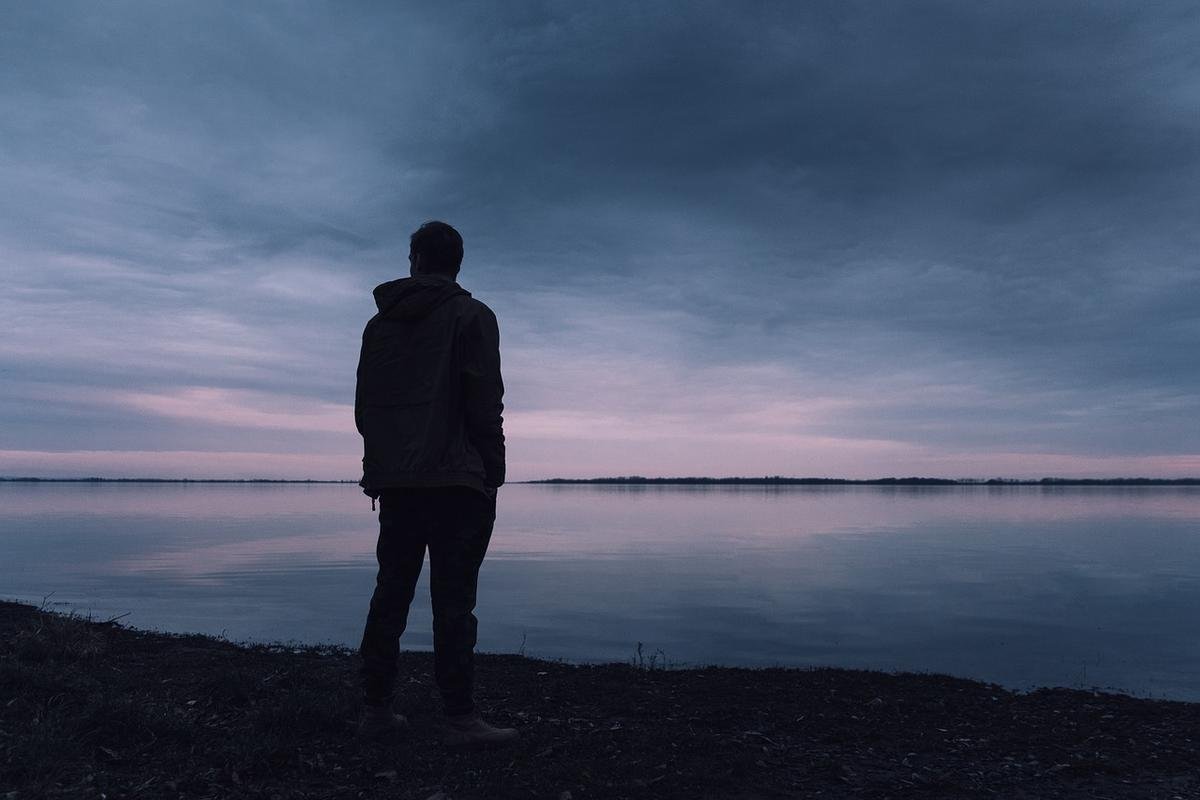 However, because of that incident, it left a scar on my mind for months. I remember the days that followed when I would be driving and whenever I see people crossing the street from far away, I would slow down and my hands would literally sweat. There were also days when I don't want to drive because the thought of that accident flashes back into my mind.
For a good 4 to 5 months, I was like that but the fear gradually toned down as I constantly tell myself everytime I drive that it was an isolated incident and that I am now taking measures to prevent something like that from happening again. Funny how fear takes control over your life because of one incident. But I got over it now thankfully.
---
Do you have any bad experiences because of lack of sleep?
I would love to hear from you. Please leave a comment below.
If you find this piece useful, don't forget to upvote and resteem.
Follow me @andywong31
---
Image source:
Pixabay
GIF source:
Giphy