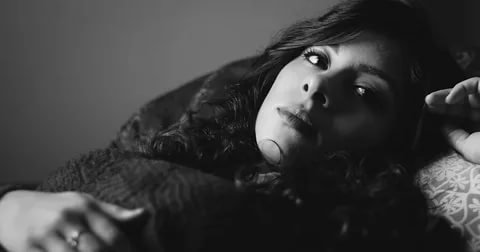 I'm alone.
Sad to say, but when I said that I don't want to date someone, no one believed me. And this is for the reason that I was always with someone, always been my favorite.
Remember on a hot day, when we left the pool, I felt relief internal. I was sitting in a lounge chair, with drops of water looked at me.
I thought in this cycle of relationships that I couldn't break. Stress, joy, anger, pain, happiness, finally, ruthless – all of this I have a awful effect on my psyche. It was enough for me. At least until then.
Then I promised myself to be one. First time in my life, I had a plan that did not include one.
For a whole year, 12 months, 365 days of loneliness. And that's what I understood:
To be one is very important. I not only learned how to be alone, but I'm glad the time spent alone. And this is very important. I took Heartbreak and turned it into a work of art. We spent time for me to listen to the voice inside.
When you remain one, you have to get used to, but then you will enjoy this time.
Love is not just limited to romantic encounters. Felt that I am not a little love on me when I was alone. I had so much anger and hatred in me, and for that love.
Then I realized that love is everywhere: in books, in the time running, the first SIP of coffee, friends, family, and most importantly – me.
Boys will say anything you shove in their bed. Everyone has methods for this. And when you're alone, he's starting to define them: those that you will win the heart and those who will only your body. Listen to your intuition.
Stay alone is not so bad. This is the most beautiful loneliness. Not easy to choose one that I want to watch, but do that. Hair into a tight tail, nfără makeup, just a bed and a box of ice cream... what more do you need?
Days will not be easy. Night I had nightmares when I don't know how I Wake up. There were days when I didn't want to get out of bed. I had plans that I just canceled them because I wanted to be alone and cry. I understand that this is normal.
We are all human and have the right to feel what he feels by our heart. In such moments we realize how strong we are.
Life does not end here. I was in love or not, I am still have so much to offer for me. I understand that life is not only in the relationship with someone. I'm better than I was. It's your time and you can do what you want him to travel, see the world, fall in love with your city. Planet you live, so don't you what you make life beautiful!
Alone I felt better than in any other relationship. We didn't have rules and restrictions. Live by their own laws, I'm a Director of my own life. Yes. Not sure about my future, but I feel alive.
To be alone is a blessing. This solitude gave me the opportunity, I appreciate a previous relationship and I learn a lesson from each of them. I have learned to ignore those who are not worth my time and I listen to the heart. I have learned-I know, value and live without the man. Patience is the key to self-knowledge and life.