She slammed her phone down and stepped toward the patio.
A breeze softly blew her damp tendrils around her tear stained face. The last bank turned her down. The place she'd fought to keep was slipping from her grasp.
She walked to the lane and listened to the birds singing in the boughs. Even they had homes. The thought of moving back to Pennsylvania was unthinkable. The last unemployment check deposited was spent on groceries for her and her sons. She came across the For Sale sign and looked away.
Ten years she toiled in the industry of nursing and the nursing home closed their door. Few, few places needed her skills as CRN.
Where would she go? St. Mark's by her place was fully staffed. A visiting nurse was not enough cash.
She sat on the grass and let tears flow freely.
Dusk snuck in and she stood and walked home. A miracle would be her only hope.
As she neared the house a car motor shut off.
Curious, she quickened her pace and slipped inside, locking the door.
She heard Caleb at the door speaking excitedly and a deep voice responded. He was holding Caleb.
She froze. Her hand clutching her chest. Matthew stood feet away. Imperceptibly changed but the eyes.
He saw her and ran to her. "Jen!"
Tears ran down his face. He pulled her in a tight embrace. "They sent me home!"
His words rushed out about the capture and he begged for release. The militant army in Afghanistan kept him for a decade. The army reported him dead to her. Anthony, his brother, located him and the army bargained a release.
"Jen, I've cash to cover the house," he whispered in her hair, "I made a promise, and God fulfilled.
Wordcount : 296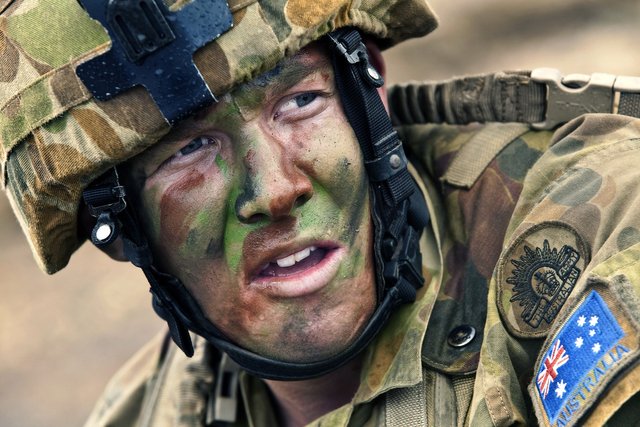 This short story is my entry for Short Story Initiative 300 Word Contest

The Make a Minnow project is an initiative designed to reward those who are exceptional in the minnowsupport community, the prize is a 5k delegation for a month!

Logo by @hochitrooper