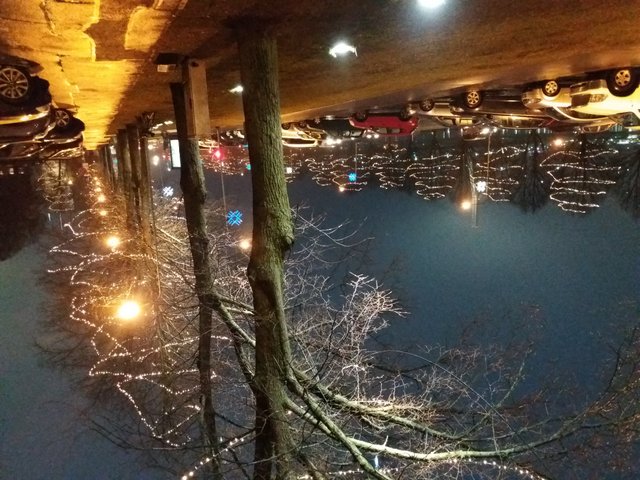 Mary was in despair. She did not understand what happened to the diamond necklace she had borrowed from her friend at Christmas Ball. She came home from the ball, took it off - and it disappeared!
What was she to do now? She will not be able to pay the necklace ever in her life, even if she sells the apartment! She did not want to go home to the Christmas tree, she wanted to go to the river and jump into it. But on this Christmas evening the city looked somehow strange. A dense fog turned buildings into ghostly skyscrapers, street lights looked like distant stars.
Mary nevertheless approached the river, noting that the embankment looks unusual in the fog. She was met by an elderly lady with a strangely familiar face. Somewhere in the distance the clock repulsed midnight.
"Little child, why do not you celebrate?" - suddenly asked the lady. Mary with tears told about the loss.
But the necklace is exactly in your house! exclaimed the lady. - Say, you did not throw anything into the trash when you came? You were very tired, after all?

Yes, I threw something into the trash ... - thought Mary. "But it's not a necklace!" Or ... We need to check!
"Go home, baby." said the lady affectionately. - You will find a necklace and you will be happy.
I'm running home. - Mary already turned around, but immediately realized and asked: - And what is your name?
The fog grew thicker, and she could hardly make out the lady's face.
"Lady Agatha." - hiding dissolving in the fog, she answered. - Agatha Christie.