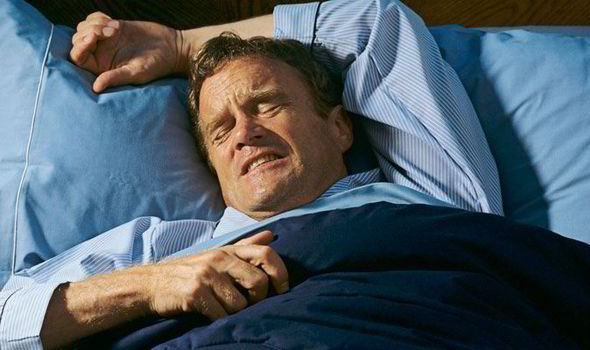 There once was a man who could not sleep, for many nights he lay in bed hoping to succumb to a deep and wonderful sleep, but instead would always toss and turn. He had tried many things to sleep, from burning sweet fragrances, using pillows that feel like clouds, to even sleeping naked, but alas nothing worked.
The man fed-up, now reasoned his inability to sleep is ridiculous and hence requires a ridiculous solution. Indeed, the man did receive a ridiculous solution, for he journeyed far and wide and arrived in India at the base of mountain, claimed to have the most brilliant mystic live at the top. So the man began his ridiculous climb. Upon reaching the top the man was greeted by the most austere sight; a hut of straw and mud sat in the centre, with a bald naked man sitting inside.
The man approached, unsure of what to do and asked "A-a-are you the mystic?", the other man replied with a simple nod. Relieved the mystic was real, he asked "I need your help, I cannot sleep, I have tried countless things!". The mystic chuckled and the man grew irritated, yelling "I have not slept for months!!!" The mystic unfazed, calmly replied "You are alive and yet have not slept in months, you have travelled to India, climbed a huge mountain, and even met a strange bald naked man!" Once again, the mystic chuckled, "You are having the deepest sleep I have ever seen!" he proclaimed, and now so did the man begin chuckling, because indeed his ridiculous problem now had a ridiculous solution.
The man opened his eyes, greeted by the feeling of his bed he sighed and chuckled, for it was indeed the deepest and most ridiculous sleep he ever had.
Word Count: 297