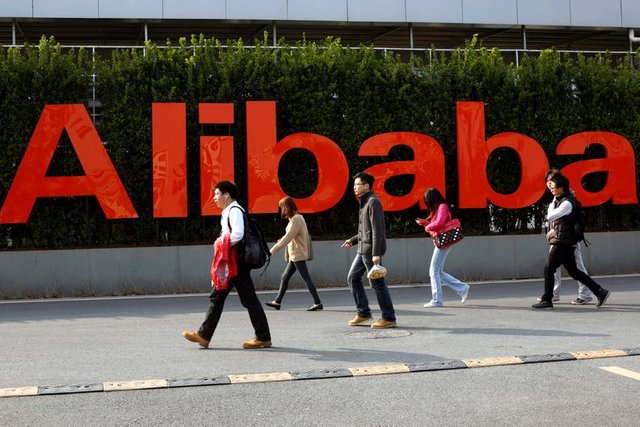 Do you know of any Internet technology infrastructure company which envisions that all its customers will converge, work and live at its premises? No? What about one that strives to last a minimum of 102 years and at the same time span three centuries? Well, you guessed right, it is Alibaba.
The Alibaba Group is a Chinese global e-commerce company that was founded in 1999 with the aim of providing marketing reach and technology infrastructure to businesses by leveraging the potent of the Internet. Its service offerings include core commerce, mobile media, cloud computing, entertainment plus other innovations.
Alibaba Group's Recent Developments
The Alibaba Group has entered into several partnerships this year to advance its business. Among them is the partnership with HTC to scale Virtual Reality Development using cloud computing solutions. The Group also formed a joint venture with SoftBank to start cloud computing business in Japan. SoftBank bought US$2 billion Alibaba shares in the deal.
Alibaba Group Under SEC Probe
Notwithstanding, Alibaba Group is under investigation by the U.S. Securities and Exchange Commission (SEC) over its opaque accounting practices, information about its yearly Singles' Day shopping festivity and related party dealings! The company is also accused for providing scanty details about its earnings.
Alibaba in Philanthropy
The Alibaba Foundation, a charity created by Alibaba Group, hosted its first philanthropy conference in Hangzhou, China last month. Alibaba is committed to social responsibility causes such as women empowerment, rural development, financial inclusion and job creation.
Alibaba Stocks on a 6-month Steady Rise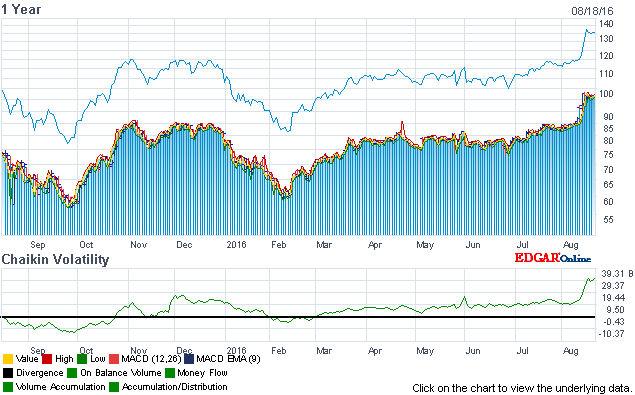 Alibaba Group's (NASDAQ: BABA) stock prices have been rising steadily in the past half a year, from a low of $60 in February to the current $98, thanks to the firm announcing strong result on March 31 for the fiscal year 2016 and the fourth quarter then ended. Revenue for the fiscal year 2016 was US$15,686 million representing a 33 percent increase compared to the fiscal year 2015. Net income for the fiscal year 2016 was US$11,056 million, an increase of 193 percent from the previous year.
The Diluted EPS in the ended fiscal year was US$4.33, a growth of 188 percent.
Further, the e-commerce giant reported outstanding results for the quarter ending June 30, 2016. Again, revenue was US$4,838 million, up 59 percent compared to the same quarter in 2015. Diluted EPS for the June quarter 2016 was US$0.44, a decline of 75 percent compared to same quarter last year.
You can trade this company on 1broker.uk with Bitcoin - check it out!