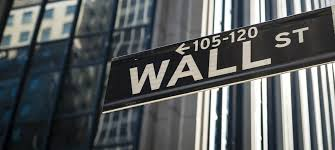 Source Image
a
Fed Chairman Powell's remarks last week implied that rates were "just below neutral." This was consider dovish language which sent the Markets higher because it meant interest rates moving higher would take a breather. But then all the news turned to G-20 Summit to see if some type of trade deal would be made.
Yesterday, I made a post about following the Smart Money.
Wall Street Secrets Revealed #6 - The Smart Money Is Always Right & Always On The Other Side Of Our Trades
The Smart Money know what was going to take place before it made the Headlines this past weekend. The cash S&P 500 quickly went up 20 points in the last three hours of Friday's session. There were also several bullish call options on the iShares China Large-Cap ETF that day as well.
Unusual options activity provides insight on what "smart money" is doing with large volume orders. Option volume that exceeds open interest signals new positioning. Just look at the volume on the FXI and SPY on Friday.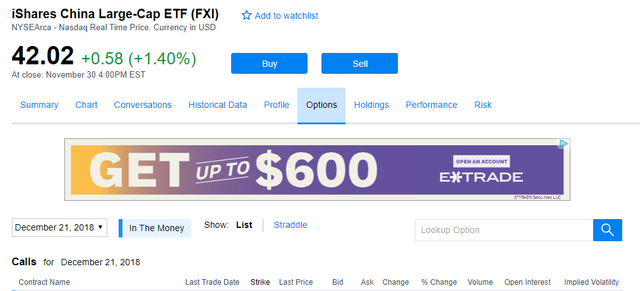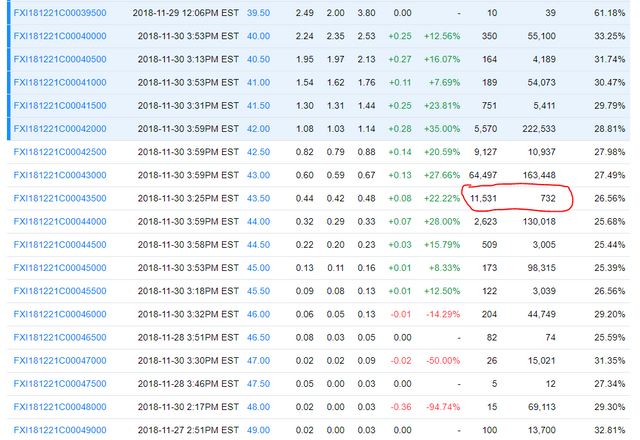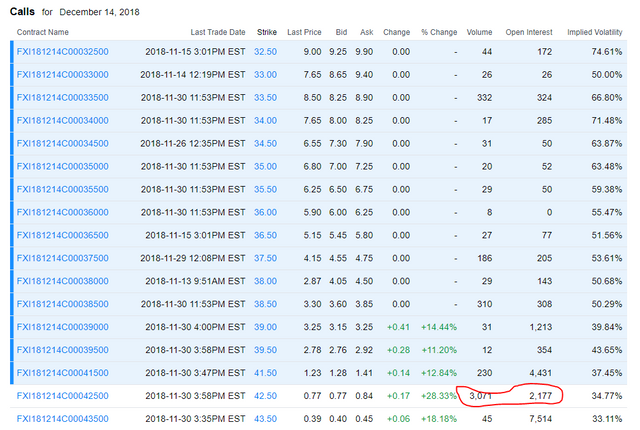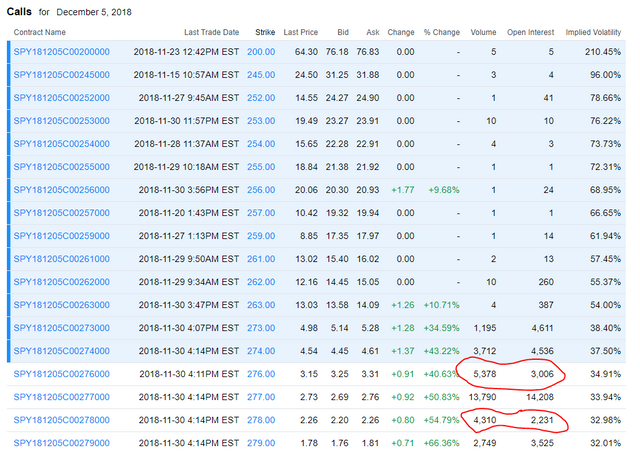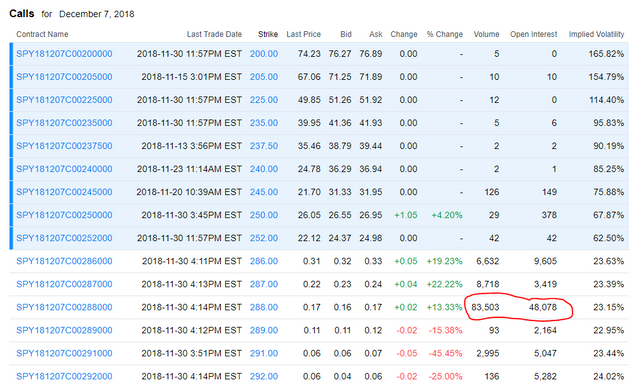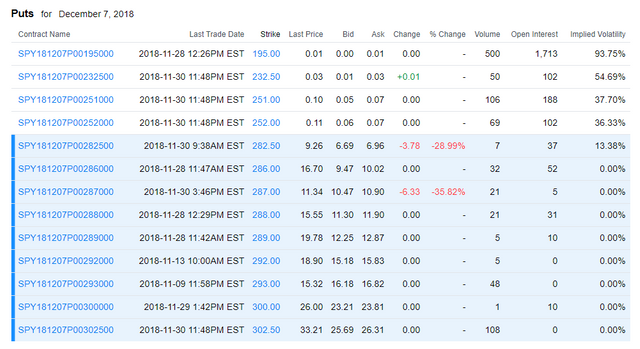 So what do you think the Smart Money did this morning?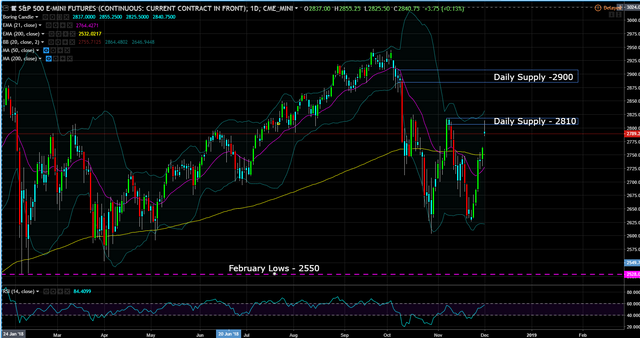 This post is my personal opinion. I'm not a financial advisor, this isn't financial advise. Do your own research before making investment decisions.