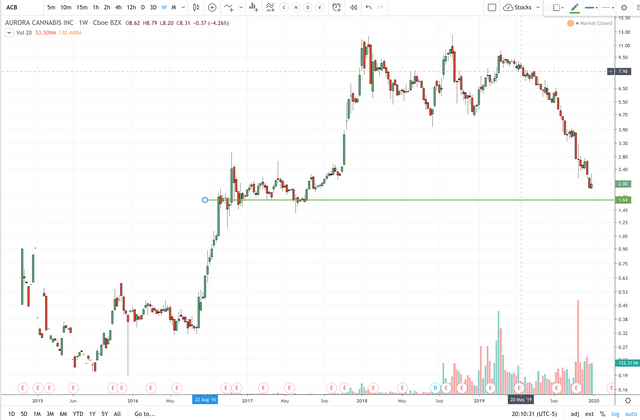 MJ stocks are lacking in my portfolio. So I am thinking of which stock to enter and and what time/price. I don't know much about cannabis stocks tbh.
One that has come to mind however is Aurora.
Looking at the chart the 1.6 area seems like a good rough level.
Looking for:
what is the best MJ stock to buy
what technical level make sense for entry
As always the best answers will win the bounty