HYGH: Decentralized Network For Dynamic Real Time Advertising
Introduction
Achieving success in advertisements is significant to the success of any set up. Be it SMEs or large sized. Meanwhile, the most prevalent obstacle faced by many of these businesses is budgeting. This has allowed many of these businesses to stop advertising even when it's most needed. However without sufficient preparations, proper management, and extensive research, these businesses will face other obstacles of advertisement that can be difficult to overcome.
These days, most SMEs often try to compete or emulate large enterprises in their mode of operations especially globally, but end up getting burnt. You can't be a new online store and try to disrupt what Amazon has been doing for years. So what do you do?
There is a new major force in the blockchain sphere that will allow you to advertise to your strength, thereby, distinguishing yourself from other sector and allowing you to achieve the level of success you desired. Who are they? HYGH.
What Is HYGH?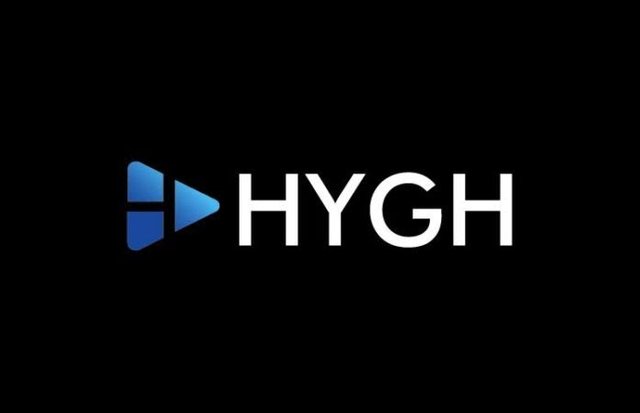 HYGH is a new decentralized p2p network that will create an open global display network for dynamic real time advertising.
When in function, the platform will allow advertisers to connect with public display owners and allow the platform's participants to become advertisers irrespective of their company size or advertising efficiency.
The HYGH will contain a content management system for displays, and will allow display providers to have total control over the contents available on their displays. The platform will be easy to use and require just minor maintenance by the display providers.
The ecosystem also allows advertisers to run their local ads for a small fee per day. This allows the advertisers to react to current events, as they happen, and maximize their market reach so they can advertise their goods or services globally.
Uniqueness of HYGH
The HYGH advertising platform will be affordable and issue more flexibility than anything offered in the existing advertising sector.
HYGH will bring owners of public displays together with advertisers in a -peer-to-peer fashion that has not been seen before. This platform empowers everyone to become an advertiser, regardless of advertising competence and company size providing a win win situation for all parties involved.
They will create an easy to use mobile app that turns any screen into a highly flexible ad space, be it a tablet located at a convenience store checkout, a TV in a small shop window or a professionally mounted outdoor billboard on the Times Square. HYGH's game-changing platform is set to revolutionise the $600bn advertising industry.
How The HYGH Concept Will Work
On the HYGH platform, Advertisers initiates the operation by planning campaigns, preparing contents for these campaigns, and planning their budget. The platform allows these advertisers to coordinate their campaign within their desired timing within the means of the planned budget.
Once the payment is verified, the advertisers can choose the displays they want for their ads. On the HYGH platform, the advertiser's dashboard will show a detailed overview and report of the entire advertising campaign. These campaigns are audited by a validator before they go live.
Through this mode, display providers start generating revenue by choosing the operating systems of their displays and connecting them to the HYGH network. They are also expected to provide the HYGH network with information regarding their displays, then make it available for use by the advertisers.
Major benefits offered by the HYGH network includes:
Time Management
Cost Efficiency
Global Scaling
Transparency
Conclusion
HYGH will change advertising in the same way that Airbnb changed vacation accomodation.
The digital advertising sector will undergo a revolution with the rise of HYGH. It will create real time engagement between brands and consumers.
Advertisers are able to operate using the full disruptive potentials of advertisement, while consumers will be allowed to express their visions, while growing their own personal brand using the same network.
Conclusively, HYGH will act as a much needed catalyst for the democratisation of the advertising sector, which is predicted to have a value in excess of $600bn by the year 2022.
Useful Links
Website: http://hygh.tech
Whitepaper: https://hygh.tech/docs/HYGH-Paper.pdf
Telegram: https://t.me/HyghAG