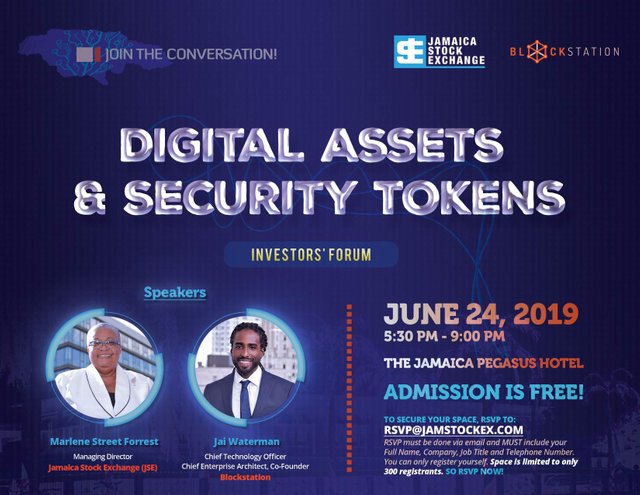 RSVP sent. Waiting for confirmation on the BeachfrontCrypto.com shill of the century 😇
With experience helping hotels/tours/attractions prep for crypto-tourism, I'm glad to see crypto is finally coming home; and I'm willing to assist any way I can towards ...
When given the chance, I'll mention STEEM and the Steem-engine.com STO platform; along with other blockchain tech we're currently testing: ChangeAngel.io, XYO Network, DigiID and GoChain.
If anyone's interested you can find out more by contacting them directly via the Jamaica Stock Exchange Twitter: @jamstockex
Posted using Partiko Android
---

---
Title-Art & Img Credits: Me— unless otherwise noted.
My personal opinions are not to be taken as financial advice.

Best way to contact me directly: Partiko