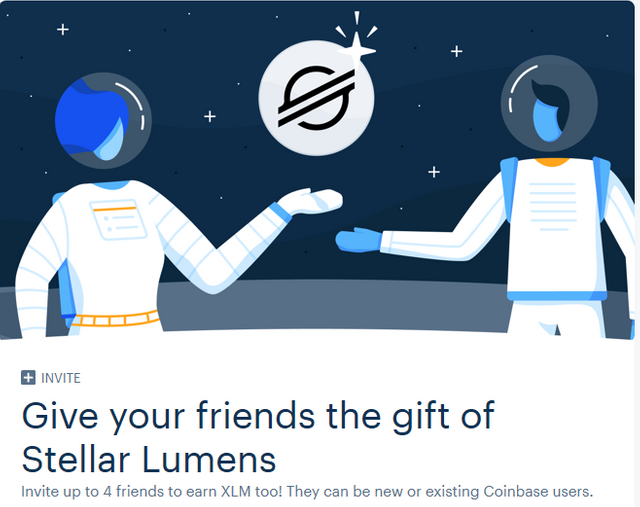 Coinbase
is currently offering 1 billion Stellar Lumens (XLM) to its users! Lately, they've been rewarding and teaching investors about cryptocurrencies such as 0x (ZRX) and Stellar Lumens (XLM) through a program called "Coinbase Earn". If you are a new investor or a pre-existing coinbase user, feel free to click the link! https://coinbase.com/earn/xlm/invite/2khfdsy8
Who can earn XLM?
Anyone who is from the United States (except for NY) are welcome to join!
Limited Spots...
I can only invite four people to join. First come, first serve. So hurry!
If you're not from the United States or a Coinbase user...
Join Coinbase through my link for some addition BTC! 10 dollars worth!
https://www.coinbase.com/join/5995def3a0039b00f6a29f5b
Steem Monsters players?
If you don't know already, I am doing a giveaway almost every season! It is not too late to participate and hopefully earn some free cards! https://steemit.com/giveaway/@tntdabomb/steem-monsters-giveaway-8-booster-packs