You are viewing a single comment's thread from:
RE: Introducing Steeve Vote Beneficiaries
Im ready to test out Steeve.app but i was not able to sign in using the Keychain extention.
I get this error: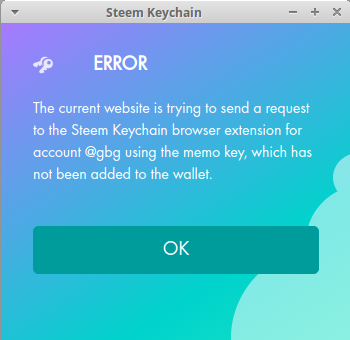 I have provided both Active and Posting key, Keychain wont accept the Memo key.
Is anyone here using Keychain on Steeve?