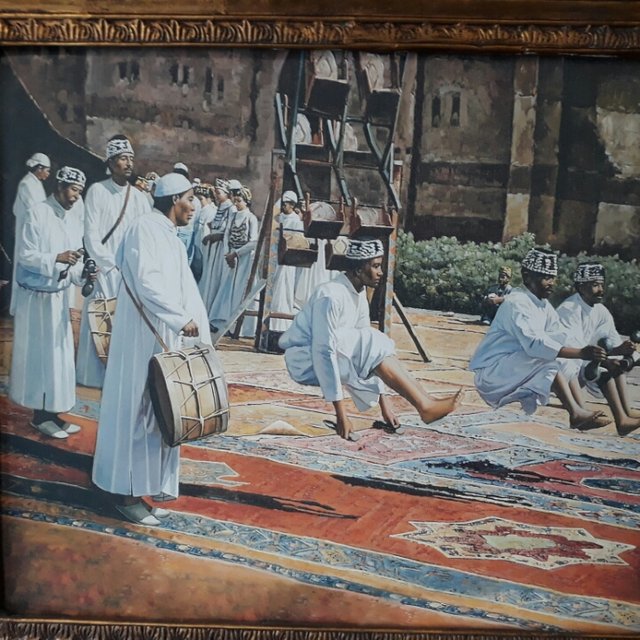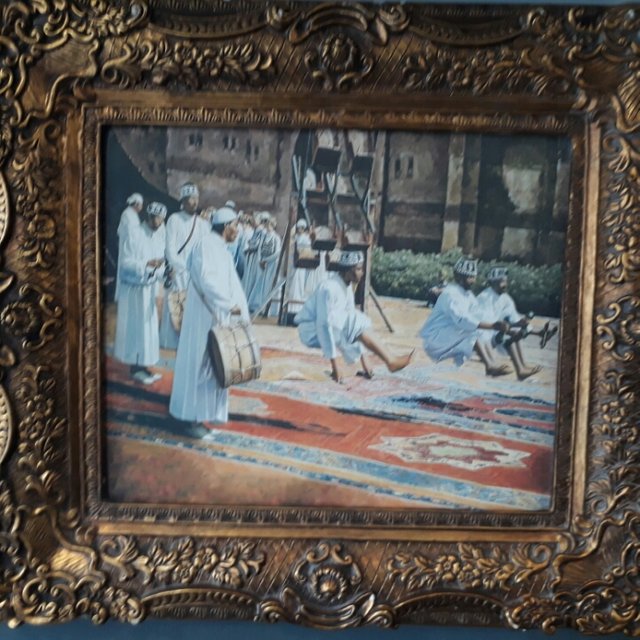 ---
I had breakfast in a Morrocan cafe this morning and was drawn to this painting (excuse the pun)...
Judging by the Fez on their heads i would guess these are Moors...
I had an obsession with Moorish history for a while and am still very much interested in the subject...
The frame was also very detailed hence why i added i a second pic...
---