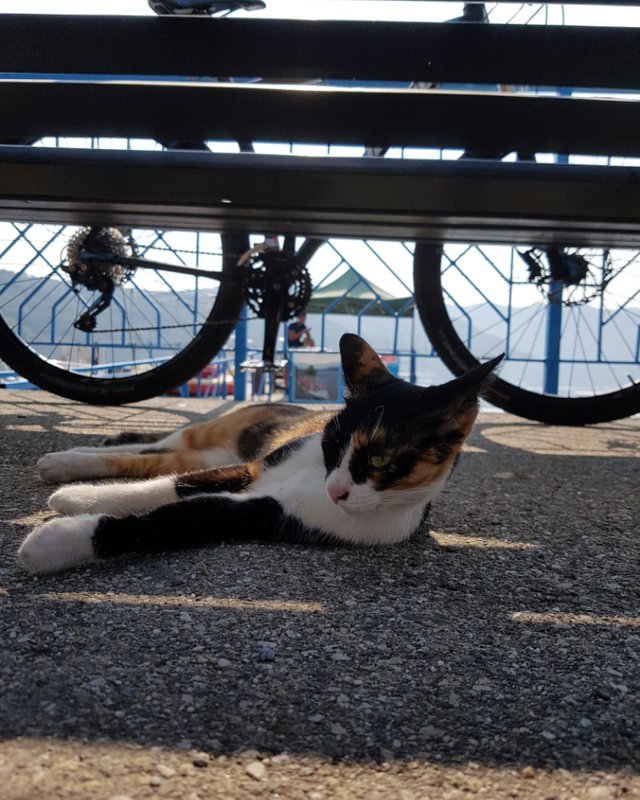 ---
...for a stray cat. That's my favorite stray one by the way. One from a few that "run free" around my house. Sometimes they fight, sometimes they lay under the sun.
This one however knows how to make friends and not only among cats. This little kitty not only that is friendly, but he knows to whom is better to be like that... Fishermen.
Almost everyday you can see her near Danube "miauing" for a fish or two and he gets it all the time. No exception.
I guess he had some this morning also as he seems pretty satisfied under the bench, chilling a bit.
Have a great Saturday!
Thanks for your attention,
Ace
---