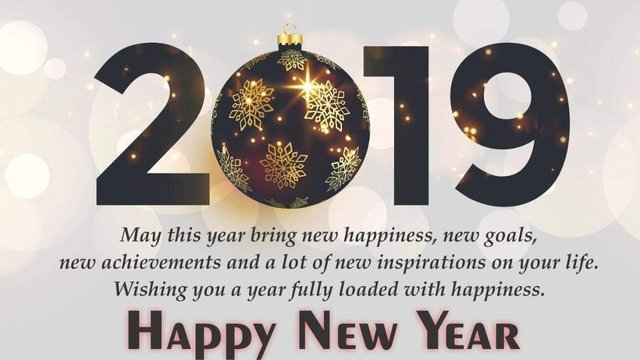 It is a great night to be with great companion to countdown for another year that I never expected that my brother and the whole family was just right beside the bar that we was sitting on for the countdown.
今年的倒数派对有个很好的伴侣陪伴绝对是一个美好的回忆。更惊喜的是我竟然在同样的场合遇到我哥哥一家人也有参与这个跨年2019倒数的来临。
due to we arrive earlier was way just too crowded so we decide to go to the skybar but the moment we reached the skybar it was only for the people's who have done their reservation then we quickly rush down to the waterfront with the heavy rain condition by parking quite far that need to walk quite some distance due to more cars were coming.
由于当我们到达海湾酒吧的时候还蛮多人,所以我们决定去到另一家酒店的屋顶酒吧。可是当我们到达时那里却需要预订才能参与。所以之后我们就决定回去海湾酒吧。但由于我们到达时已经开始很多人潮了,所以我们逼不得已把车停的很远而且需要淋雨
Gosh was so blessed we got a parking though it was a bit far but we manage to found a place and enjoyed the fireworks and the didn't missed out for the countdown.
我们很幸运可以得到停车位。虽然很蛮远,但是我们依然很庆幸可以找到位置参与到倒数。
Time just flies in a blink of eye and now we are in a new chapter first page of year. It is just too fast that even hard to believe that 2018 is ended.
俗话说光阴似箭,时间真的飞逝的很快然而现在我们就在新一章了。我到现在依然不相信2018就这样结束了。
We are having fun at waterfront and it is very crowded when we arrived there. Almost when we sat down and ordered a beer, it is almost five minutes away to the countdown for the new year 2019.
当我们到达的时候,那里已经挤的水泄不通,人山人海了所以很庆幸我们还能在这个时候可以得到位子然后当我们叫了啤酒后那时已经五分钟离倒数接近。
How was yours new year countdown celebration my dear fellow steemians?Would like to wish everyone here have a blessed 2019new year ahead with health with wealth and everything can work smoothly on your working station.
那你们的倒数是如何度过的呢😃?在此想要向各界说声元旦节快乐,祝你们在这新的一年里,身体安康,万事顺利,出入平安🌹🎇🎆🎉🎊🥂😁☘️💕.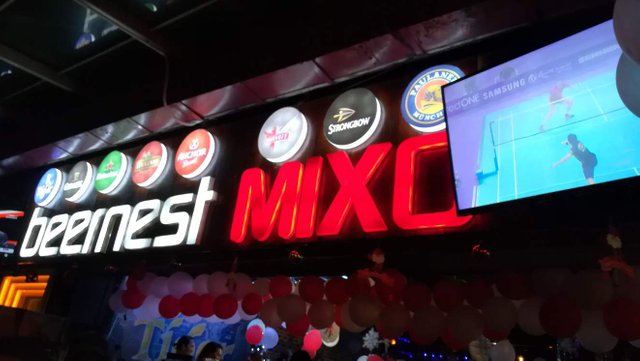 the bar that we found a place to sit.
这家就是我们得到位子的酒吧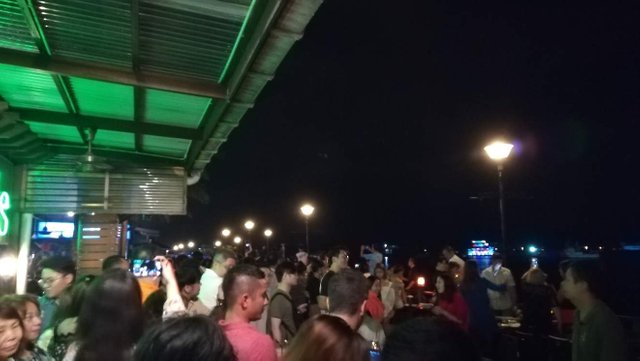 see the crowd? Look at the left side starts till the end
看到人潮吗?往左看起哦!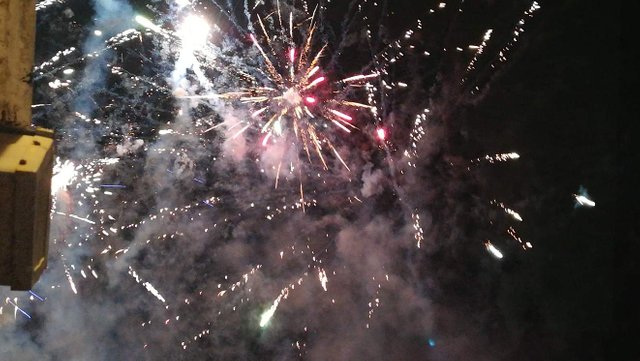 it is finally 2019 and hopefully it is a great year
终于是2019了。期待是好的一年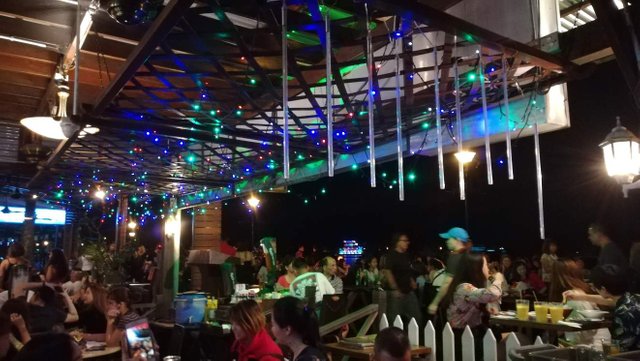 great ambience
很好的环境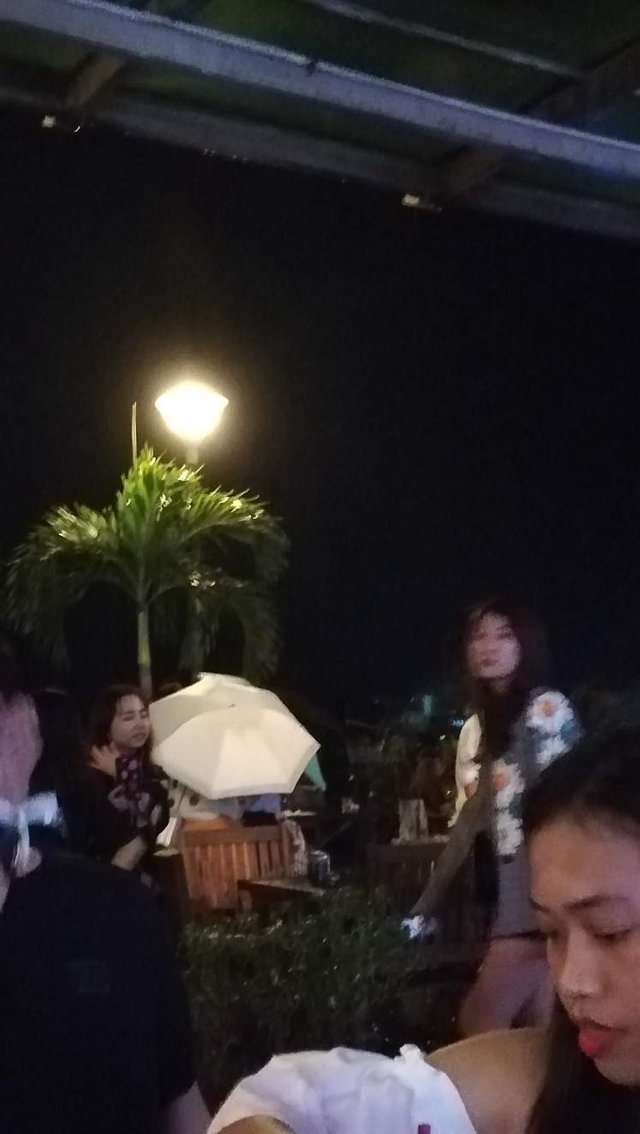 even raining crowd is still celebrating under the rain with they umbrella😅
虽然下雨,大家依然撑着雨伞很开心的庆祝😅
Thank you for 2018 lesson and hopefully it will smoothen my 2019
谢谢2018的教训希望2019可以更顺利。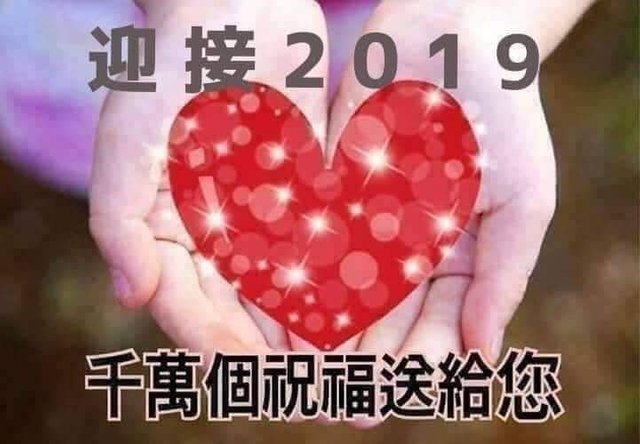 Posted using Partiko Android