SteemXP Stand United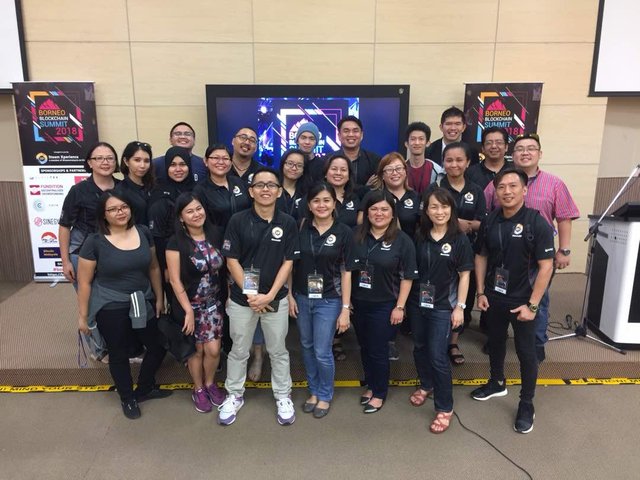 Group photo of @steemxp community who willingly volunteered to serve at the Borneo Blockchain Summit (BBS) 2018. Front Row (left to right): @angeljames @joannewong @bboyady @viverridae @gelfire @melindajamulis nickychu. Middle Row (left to right): @arwine @lizachong @zamifara @nytrie @celo769 @verasj @kilathecla @audreyclaire @veenang. Back Row (left to right): @darryljones @bitrocker2020 @awesomianist @danieldoughty @aaronleang @alvinauh @beverlyjoe. (Not in pic: @v1tko @davidngtv)
---
September 2018, A Month To Remember
The month of September has been one hell of a roller-coaster for me personally. I had quite a huge and nasty abscess surgically removed from my left armpit on Monday, 03 September 2018, just days before the Borneo Blockchain Summit (BBS) 2018. I was admitted to the hospital for a night to undergo the surgery. And I have to thank God and my doctor that the surgery went smoothly and successfully. I would also like to thank my beloved husband @veenang who stood by my side throughout my whole ordeal. I know he had to sacrificed much of his time to be with me. He went from many late nights hustling and busting preparing for the upcoming BBS to looking after sick wife at the hospital, and to helping clean and change my wound dressing for 2 weeks straight!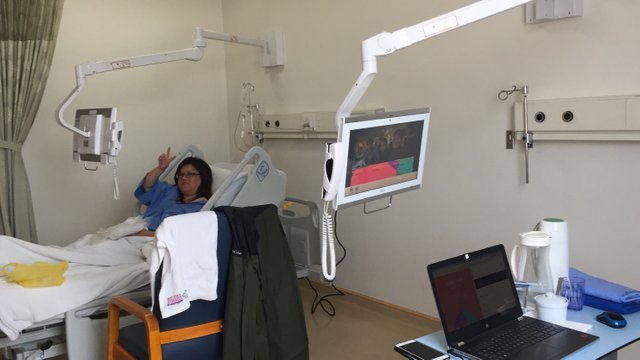 As you can see on the far right, my hubby still found time to Steemhunt amidst having sleepless night in the hospital! Haha
But God is good, He made sure I recovered well and quickly. Although my wound was not fully healed before the BBS 2018, but somehow, I still made it there!
---
@steemxp United & Soared Like An Eagle
08 September 2018 will always be a day to remember (seems like it was just yesterday!). It was the day that we would all never forget, it was the day we saw the greater good of each @steemxp member who stepped up to the plate and amazingly displayed great teamwork to serve the community, despite some minor hick ups along the way. The team's performance to serve, help, tackle and adhere to the day's program superseded everyone's expectations. Kudos to the @steemxp community who worked tirelessly and voluntarily sacrifice your time to serve at the BBS. Each and everyone of you played an important role which contributed to the success of BBS 2018!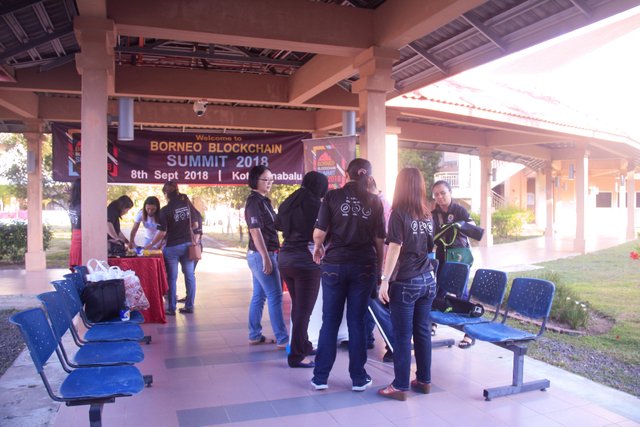 Setting up of the registration booths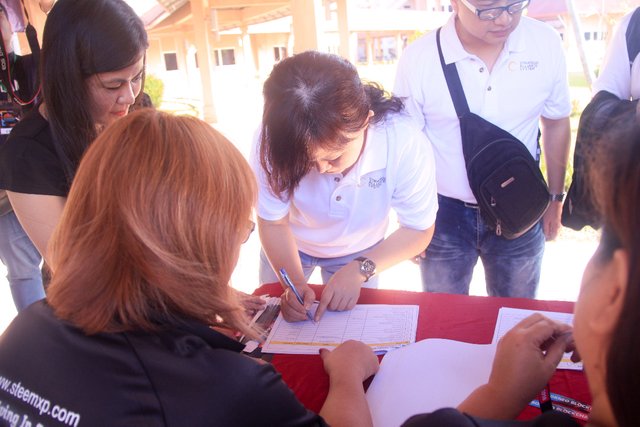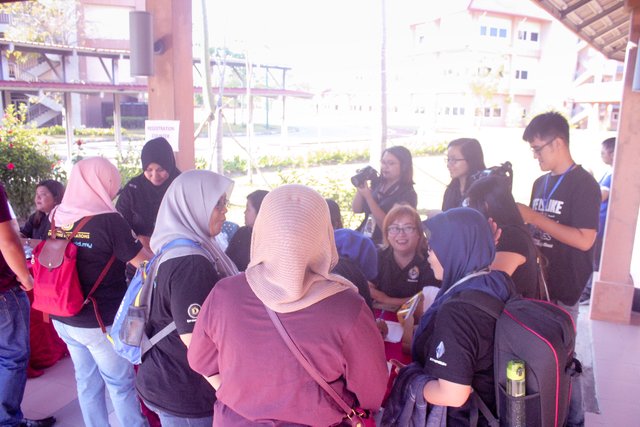 "Team Registration" got busy as participants started to arrive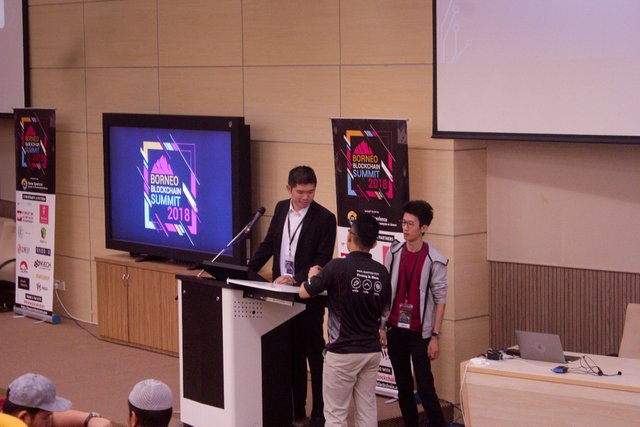 Meanwhile the boys were busy with preparations in the auditorium, doing sound checks & etc.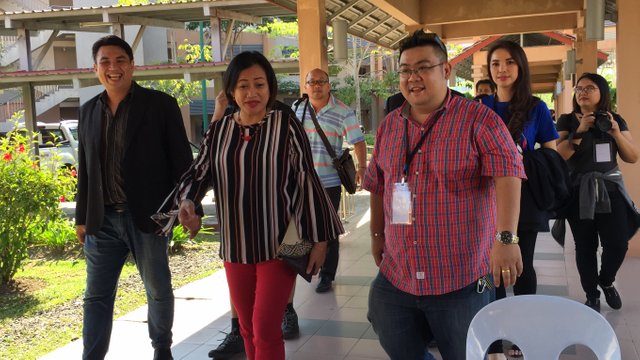 Our very own Steem Ambassadors @danieldoughty @veenang receiving and welcoming our guest of honour, YB Jenifer Lasimbang (Assistant Education & Innovation Minister)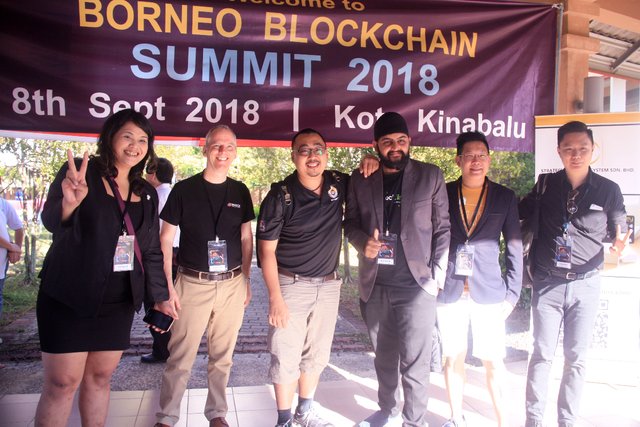 Group photo of the Speakers (Left to right: Ms Pandu Sastrowardoyo, Mr Anthony Davie
aka @quantumwarrior, Mr Simon Pang aka @bitrocker2020, Mr Harpreet Singh, Mr Jason Chew & Mr Chan Wei Chi)
---
Successful BBS 2018!
Overall, the BBS 2018 was a fruitful one and a success! The talks from every speaker was insightful and definitely educational. I learnt a lot in just one day and now I'm more knowledgeable and have a better understanding of what the blockchain is all about. It was especially interesting to hear other speakers share information about the blockchain apart from Steemit, like platforms such as Blocklime, Bitcoin Malaysia, Blockchain Zoo, Fortifex, Sinegy and etc. It was also cool to see how all these speakers from different countries, cultures, backgrounds and platforms can come together for one event with a common purpose which is to teach and educate the people about blockchain technology.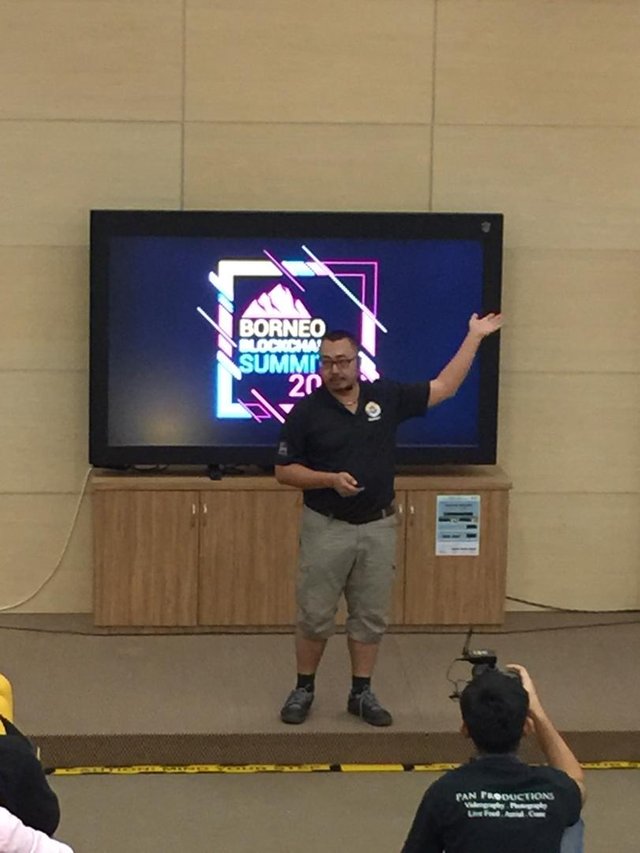 Our very own Malaysia Witness @bitrocker2020 in action, educating people about Steemit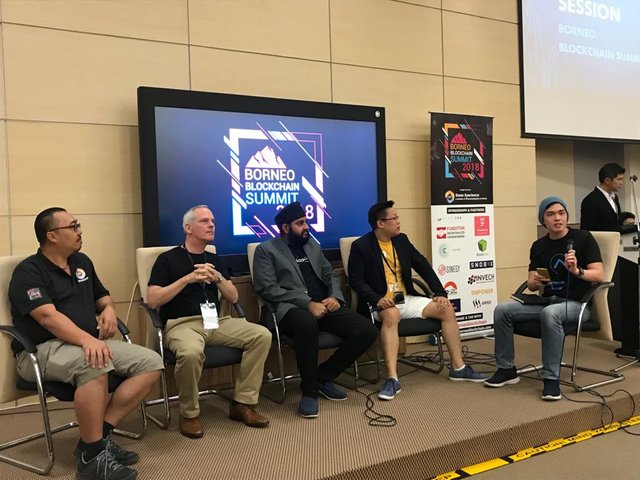 First Panel session with the speakers from left to right: @bitrocker2020, Anthony, Harpreet, Jason & @awesomianist (as moderator)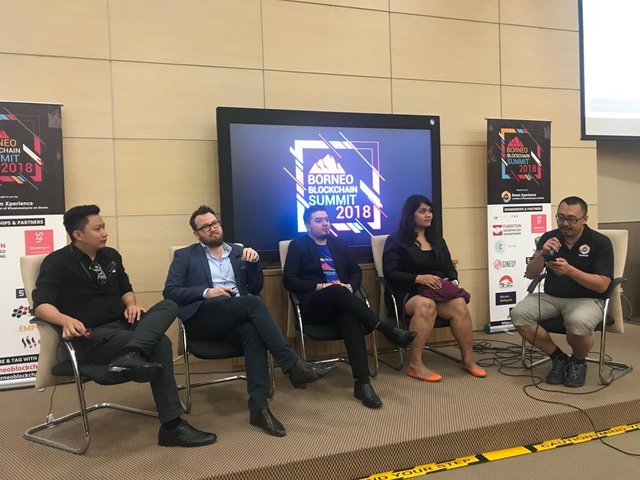 Second Panel session with the speakers, from left to right: Chan Wei Chi, Luke Jones, Azlin, Pandu & @bitrocker2020 (as moderator)
---
Conclusion
I am so proud to have been part of the BBS 2018 and even more proud to be part of @steemxp community and also #teammalaysia. Being active and part of these communities have truly taught me a lot and given me the opportunity to meet so many people from all walks of life and to learn from them.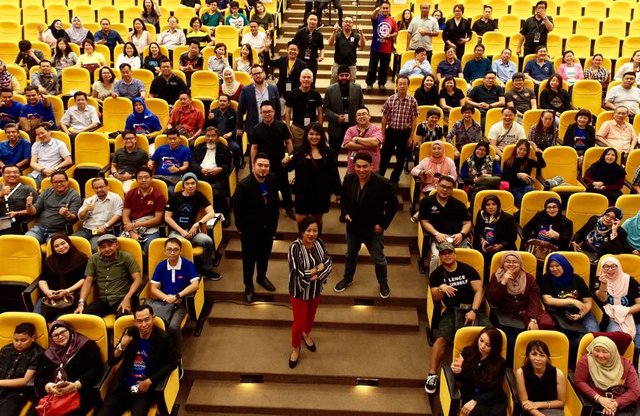 Group photo with all the participants, guest of honour and speakers
With that, I would like especially to acknowledge my fellow @steemxp peers who gave up their time to be part of BBS 2018. A huge thanks goes out to the sponsors and partners who supported this event. It was fun experience and I enjoyed every minute being part of the team. Can't wait for BBS 2019!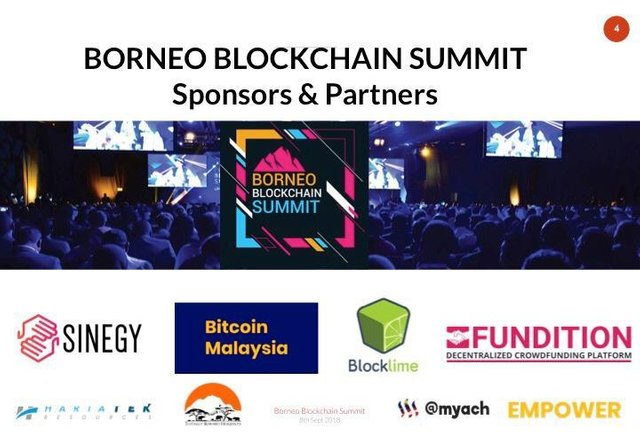 Sponsors & Partners
---
Simply Me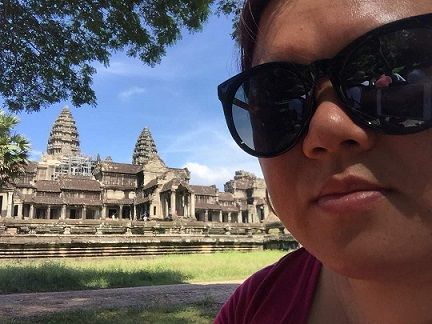 Hi! I'm @gelfire from Borneo, the land below the wind called Sabah, Malaysia. I'm a Property Valuer by profession. I love to travel, like to learn about different cultures, love exploring food and have a passion for home and architecture design.
I joined the Steemit community because it allows me to explore ALL the things that I love and more, ALL in one place! And I get to meet new friends from all walks of life along the way! Steemit also taught me a new way of life, the "crypto world" which I am learning day by day, new things. Unlike any other social media platforms, in Steemit I also get rewarded for writing good or creating great content (in my blogs) and or by commenting too.
So why not join me and other Steemians around world on the Steemit platform for endless FUN and opportunities! Sign up HERE