Yesterday I was invited by Sabah Art Gallery to attend a their 34th Art Exhibition and Award Giving Ceremony for Sabah. It was an honoured to be there and witnessed winning artworks submitted by local secondary school from whole Sabah. This event also invited pur state TYT, Chief Minister, and Tourism Minister.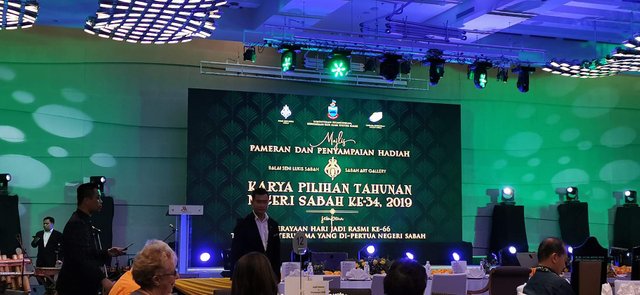 Here's all the winning artwork.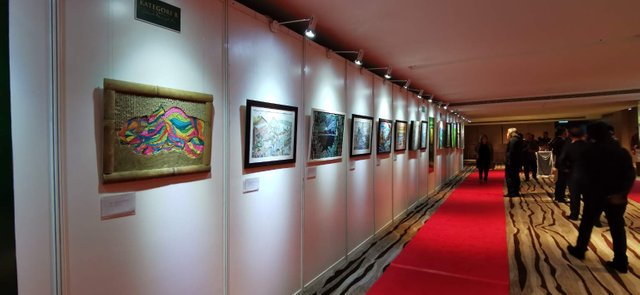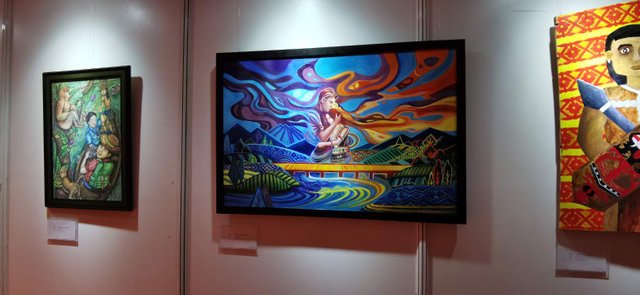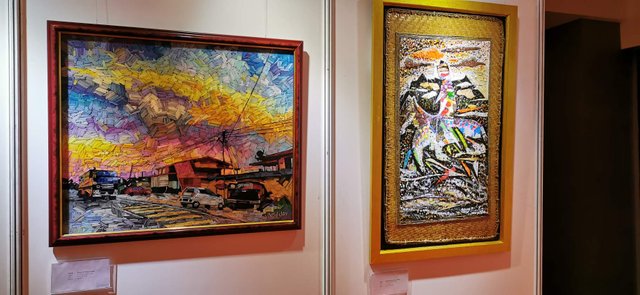 The artwork on the left was made pure out of wood chips!! Very creative!!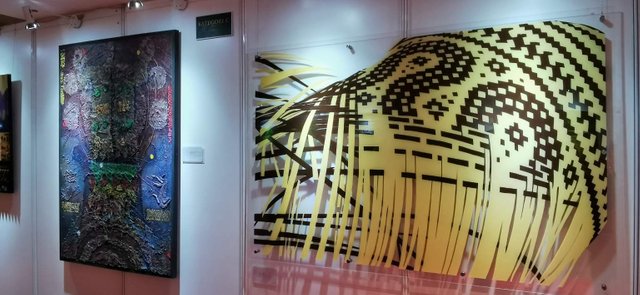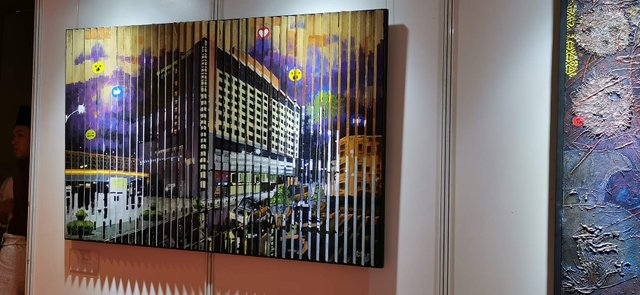 As for this one is in 3D. It kinda similar to those flipping advertisement board. From right view is 1 artwork, from left will be another.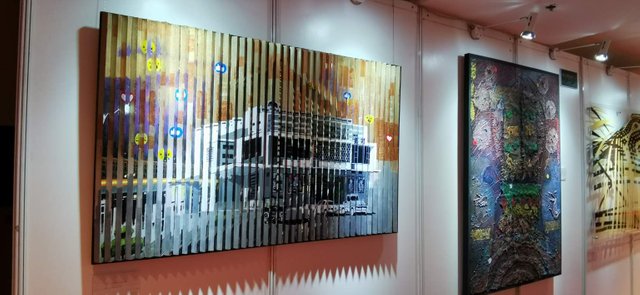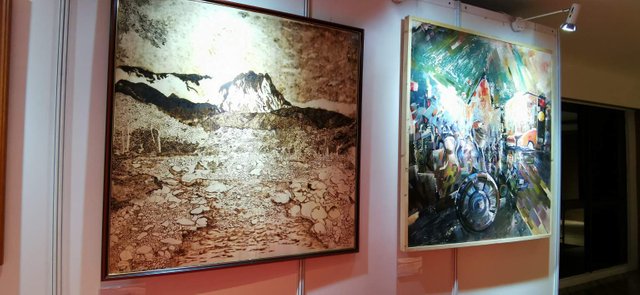 While this on the left is Pyrography technique on wood similar to soldering. Its not an easy technique coz easily burn.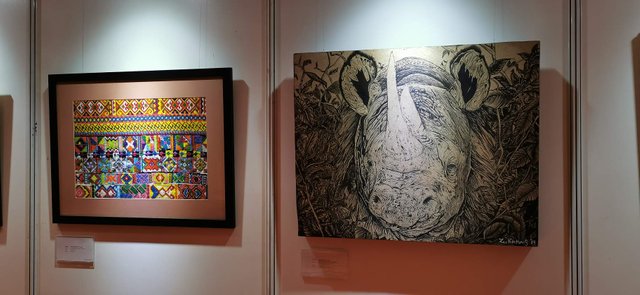 These rhino artwork caught my attention when I arrived. Its very interesting and special. Ink pen on wood.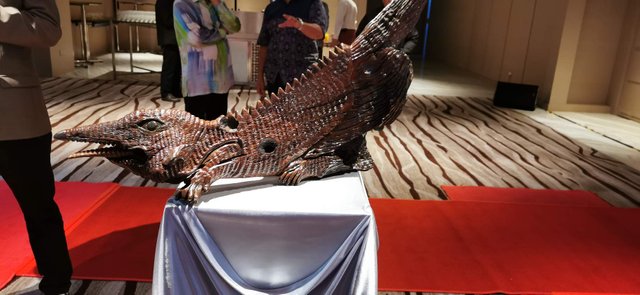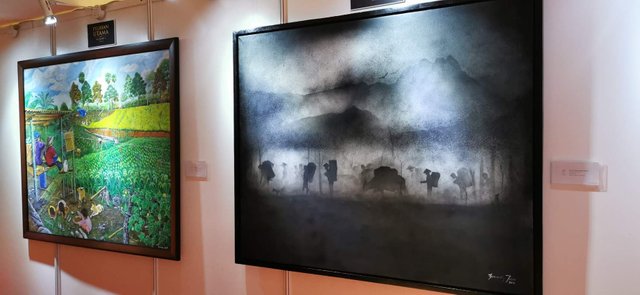 As for these on the right also caught my attention. The artist used template powdering technique with spray and candle fire burnt.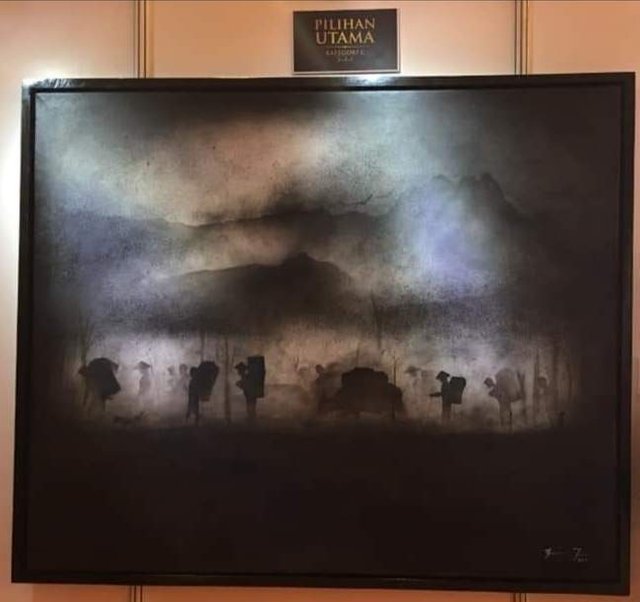 The artwork depicted those villagers in older days travel a long journey to nearby village to attend Tamu and sell their farming goods. This artist won overall winner and received prize money RM6000!! He really deserved it!!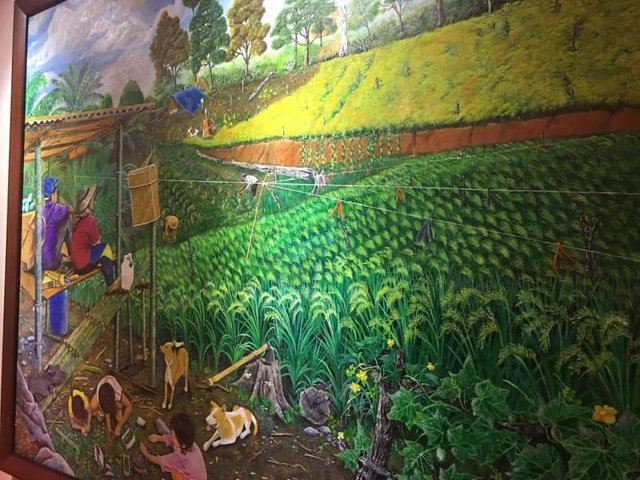 Another lady also won overall winner! The year was special and rare to have to overall winner! She also received RM6000 prize money.
Posted using Partiko Android