Last weekend a special event was held at Tanjung Aru Beach, Kota Kinabalu, Sabah. It was held with the Eco Friendly awareness of 'Keep Clean, No Trash, Recycle.'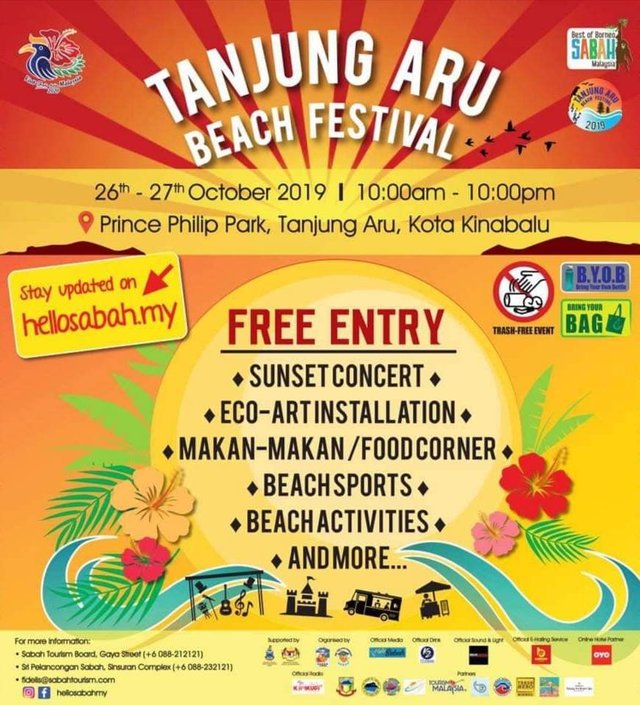 On the sunny Sunday early morning, I brought my family there to have some fun. I reached there at 10:30am whereby there still not many people.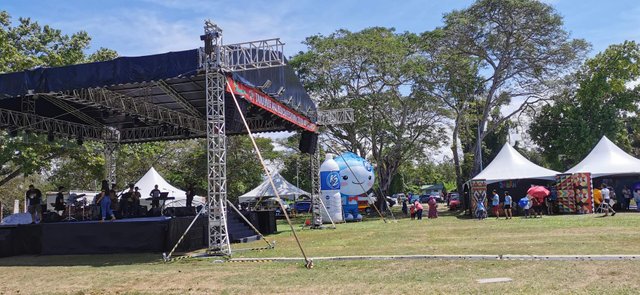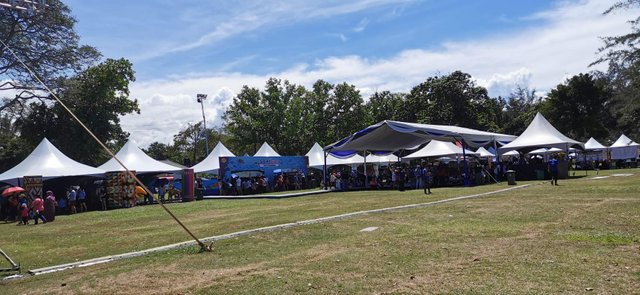 There were many booth under canopy setup. We went straight to Sabah Park booth. There were aquarium setup for children to touch baby shark, star fish, and more.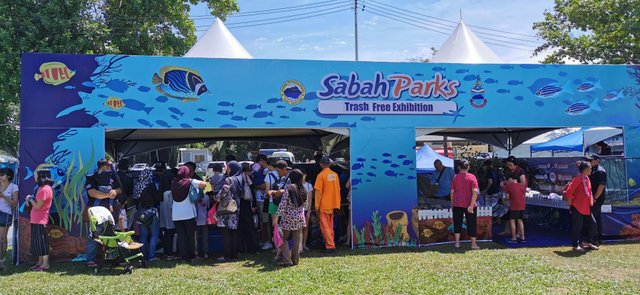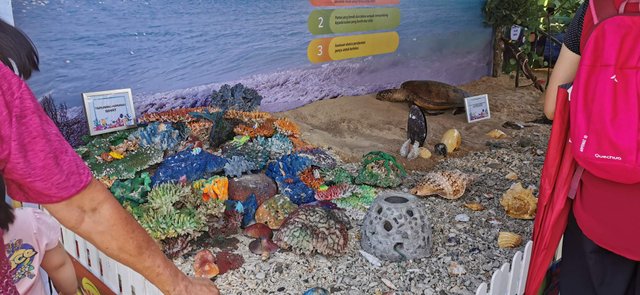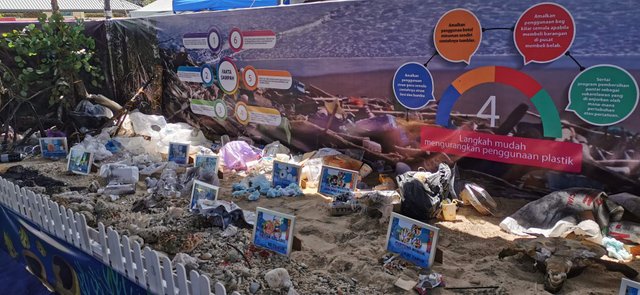 trash under the sea were display as an awareness to keep ocean clean.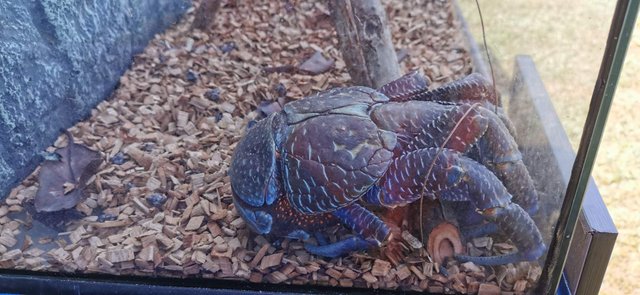 live giant coconut crab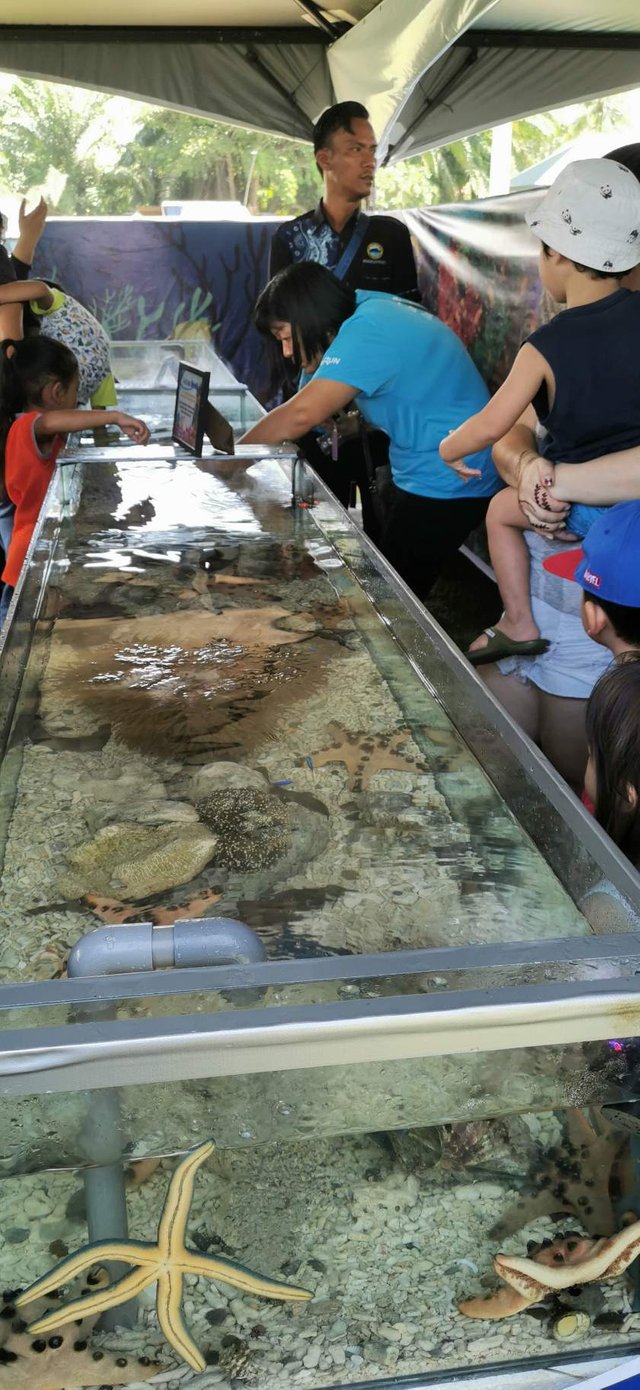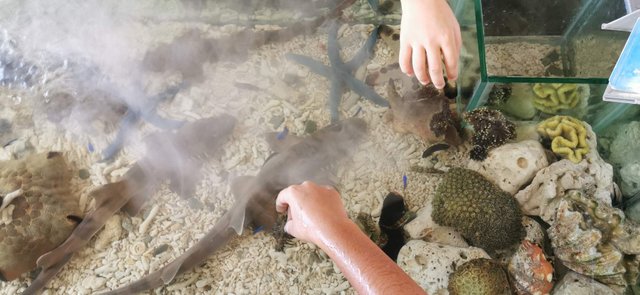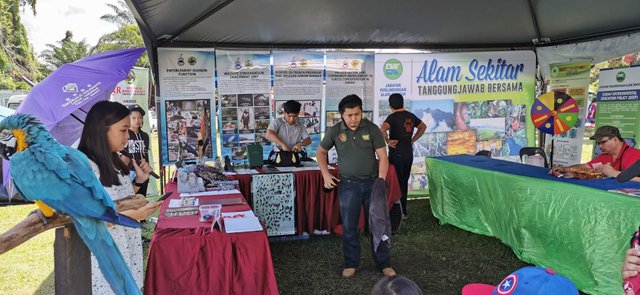 Wildlife conservation display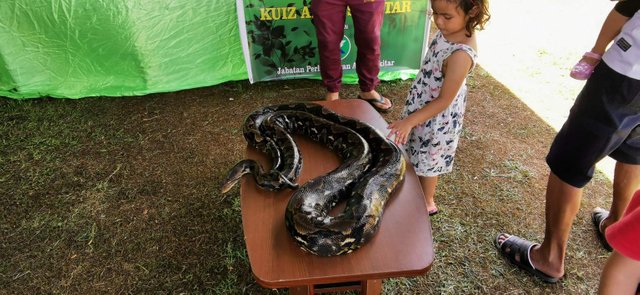 There was a live python 🐍 for people to touch. Many kids and adult alike was freak out 😂😂. My kids only dare to touch it when I showed them.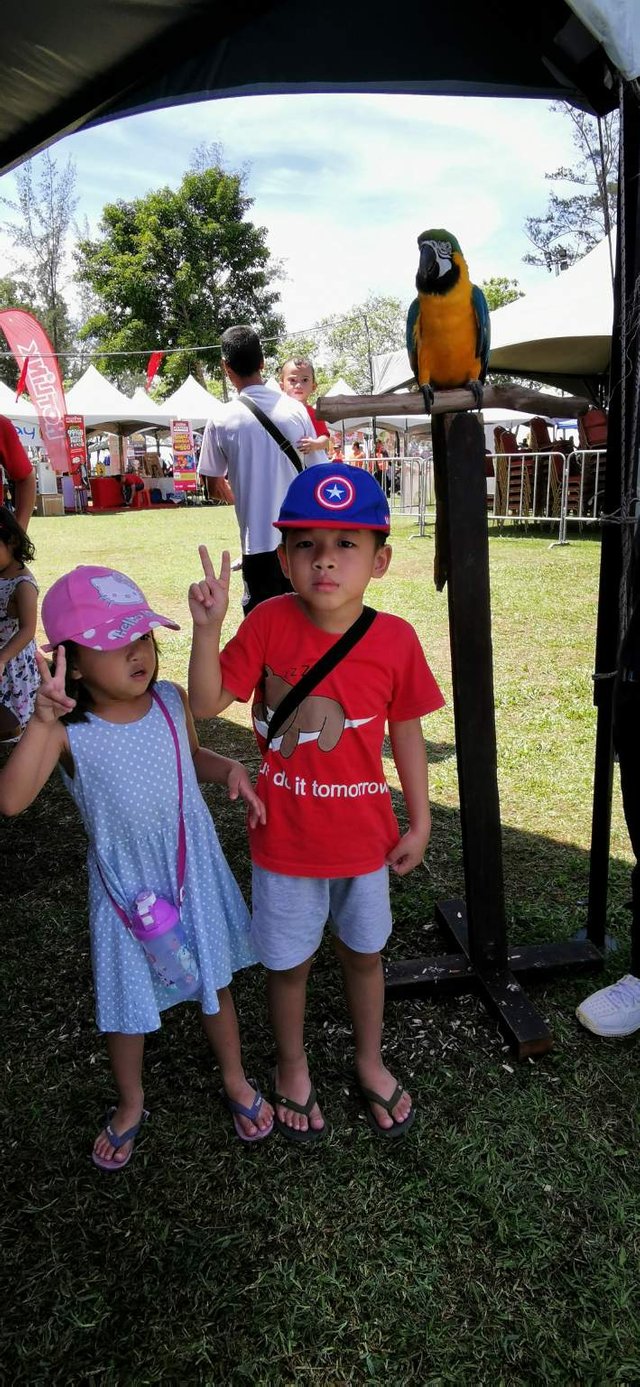 A dancing friendly parrot was there for photoshot.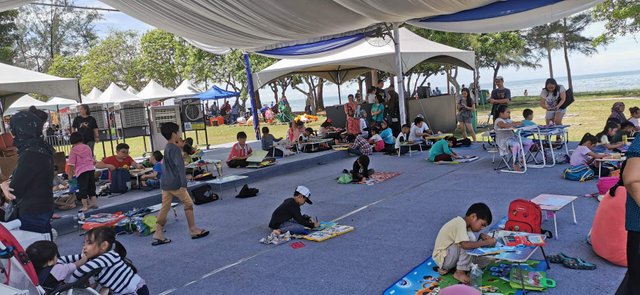 Another section had children colouring competition. Evening time will have zumba and other fun activity but I couldn't make it.
There were live band playing smooth jazz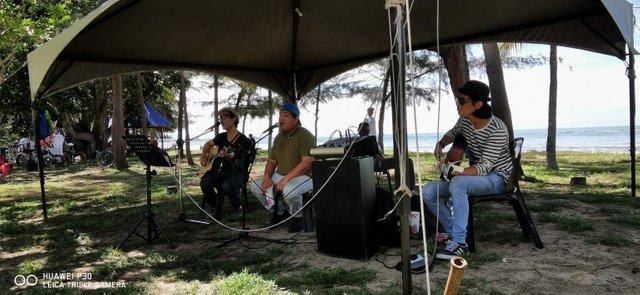 As the weather was kinda hot, we went to other section of F&B (stall and food trucks) and souvenirs to grab something cold to drink.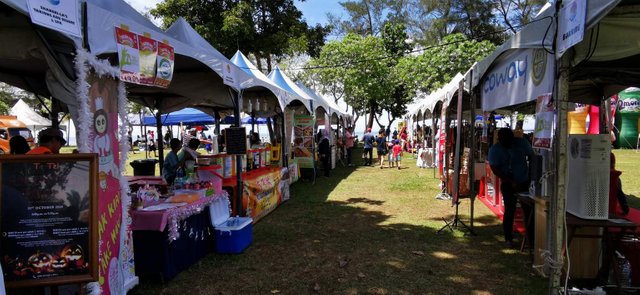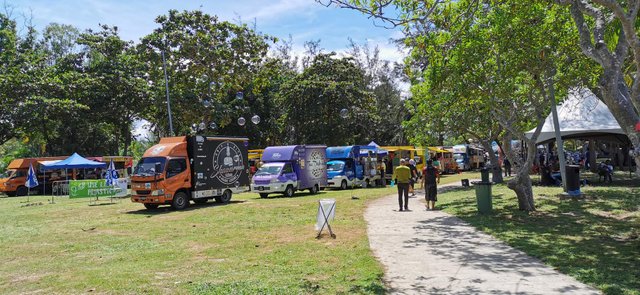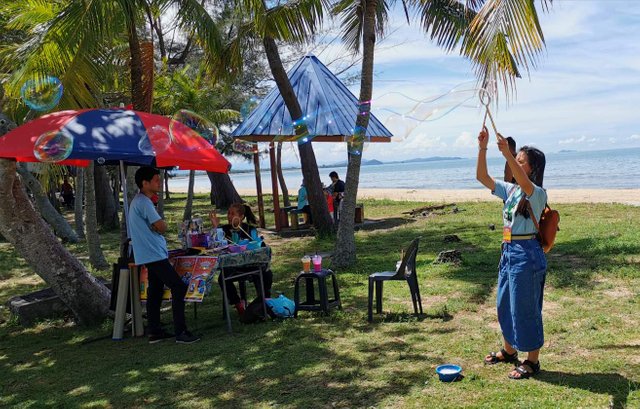 While passing by a stall selling bubble sticks, my kidz nagged me to buy it for them. Its not cheap and cost RM15 each. And after that its their cheerful time! 😂😂 Jumped, catched bubble, and laughed.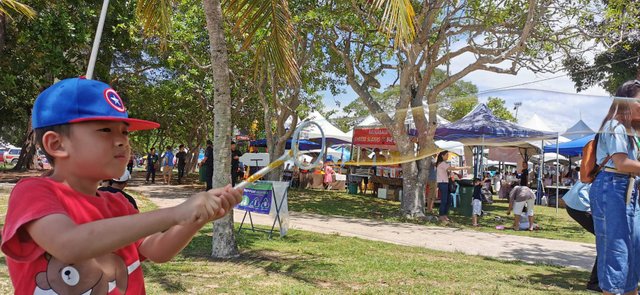 After that we went to buy some ice cream 🍦🍦🍦 and visited the Eco Art section. It was so beautiful and all made from recycle trash.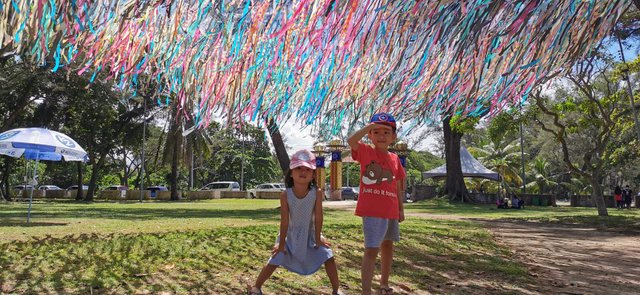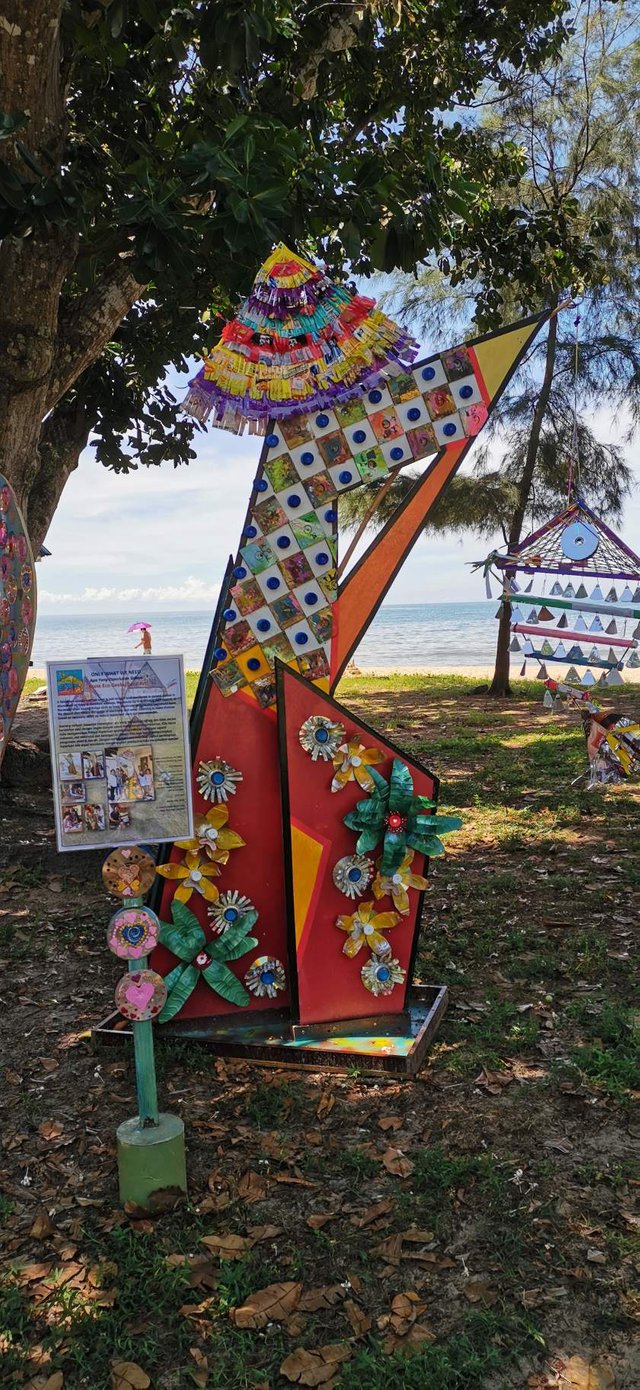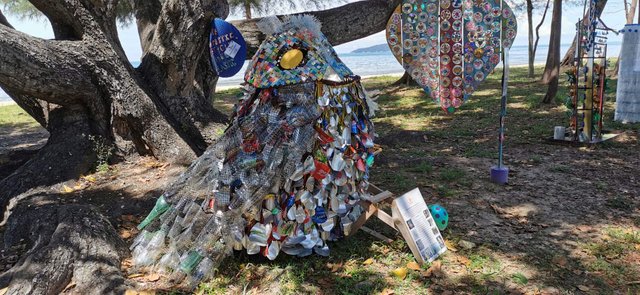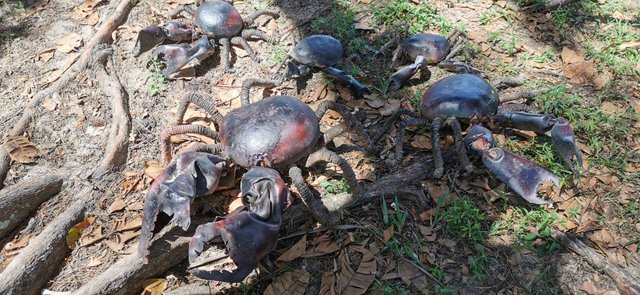 We managed to see a sand castle. The competition start in the evening but unable to make it.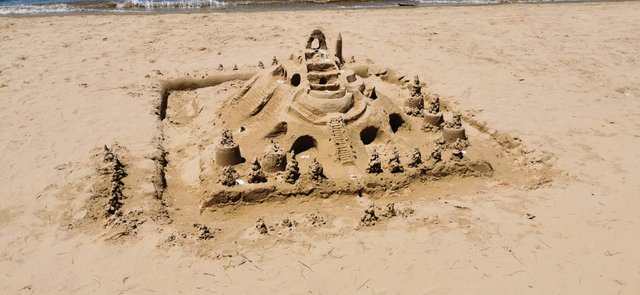 Well thats all the event I could cover. Its truly a wonderful and joyful event. 😊😊
Posted using Partiko Android