The recent news from @steemitblog is truly encouraging.
Check out the latest update here
The team has written the update really well more importantly other than wonderfully updating us, they actually did a great work with sorting out the hardfork while everything is still ongoing, in all honesty, it is an incredible feet.
Two thumbs up to all the witness and steemit Inc and team.
Most of those who are new in steem blockchain is having a hard time with figuring out what is happening as well as to most of us as many don't know what to expect really.
For us here, we have been progressing in with organizing various meet up to explain as much people as possible about steem and steemblockchain.
When I use the word we, I mean the community as a whole here called the SteemXP.
Let me do some introduction, so everyone got its understanding right.
While @bitrocker and I co-founded the idea and concept called @steemxp, the project is help to be materialize by a co-founding community member in kota Kinabalu Sabah, Malaysian Borneo and all of us is part of #teammalaysia, a Malaysia community on steem blockchain.
Our goal is simple...
To encourage social media users in Southeast Asia to used steem blockchain and it's decentralized application.
How do we plan to do this?
Duplicating the success of Google Business Group Manager of which @bitrocker and I were former a GBG Manager / Community Builder.
We wish to see more SteemXP Managers created in every cities in southeast Asia.
These manager role will be organzing meet up, events, Steemit Bootcamp and Steemit Masterclass.
The only way to have an increase in number of active users in steemit form Southeast Asia is by ensuring that education and hands on guidance takes place and empower small pockets of community with different interest to flourish.
We also organized blockchain event, like the result on called #borneoblockchain summit.
We recognized that most of them that started of IN Steemit wouldn't be able to write well or not a natural writer. So our focus is unlike other project that focus supporting quality content, or goal is to encourage people to know and get used to blockchain and support those that come up with good content that has value to the community and steem blockchain as a whole.
Eventualky guide them to other initiatives that helps them to pursuit more quality post that everyone can truly appreciate.
We created a curation guild. Do follow the us and our trial as this would encourage new users as the steem city chapter manager will be using it encourage the new users by activating the trial on a post that we consider good.
Check out the Curation guild here
We also have a discord group, here is the link
So if you are a writer / bloggers /steemian based or from any of countries in southeast Asia. We do courage you join us and help us achieve our mission.
Optionally, if you do support our intend, do supprt us by delegating to @steemxp account, this would help to excellarate all our plans and growth.
So far. We have ony city managers in kota Kinabalu and Labuan.
There lots more things in store for SteemXP, To find out more about steemxp, check out our website
Looking forward to have you join us as we create a larger community of southeast Asian nations.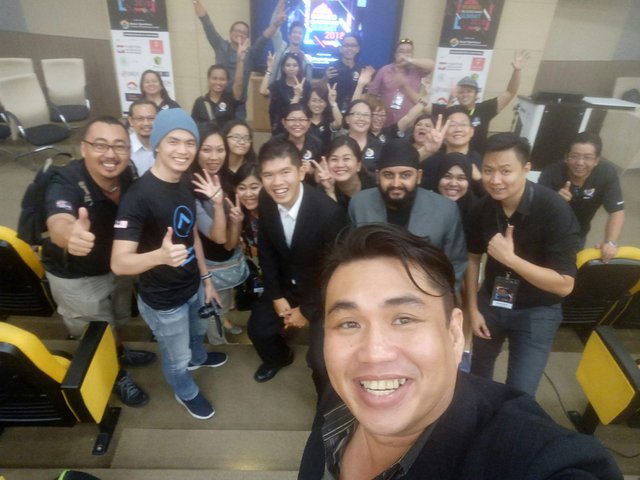 steemxp members and speaker of Borneo blockchain summit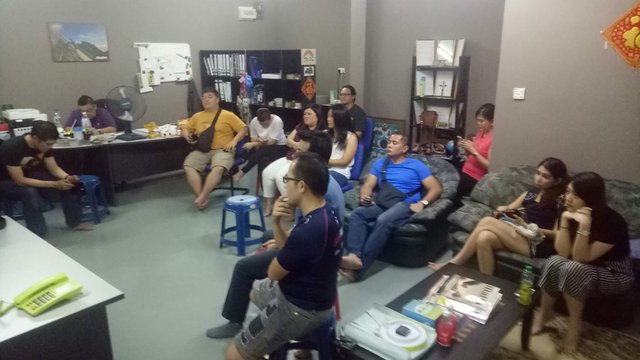 Recent Steemit bootcamp.
Posted using Partiko Android