#100 - Die Auswertung // Final results
Hier kommt nun endlich der Auswertungsbeitrag für meinen Jubiläumspost
Finally here are the results from my Post #100
---
---
Um es kurz zu machen, wäre eine höhere Beteiligung natürlich sehr wünschenswert gewesen. Daher werden die Regeln geändert. Es wird nicht gelost. Jeder Resteemer bekommt ein SBI Anteil.
To make a long story short, a higher participation would of course have been very desirable. Therefore I changed the rules. There will be no prize draw. Every resteemer will receive a SBI share.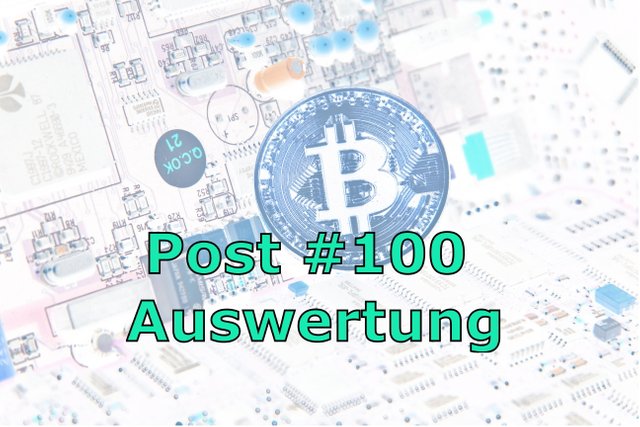 Drei Steemians haben den Post resteemed: @isarmoewe, @pippo84, @steemchiller Vielen Dank! Jeder bekommt ein SBI Anteil.
Three steemians resteemed the post: @isarmoewe, @pippo84, @steemchiller. Thanks! All of you will get a SBI share.
Post Payout

Da niemand einen anderen Vorschlag gemacht hat, gibts für @steemchiller gerne noch 2 @steemitbasicincome Anteile oben drauf.
Nobody made a suggestion in the comments, therefore @stemmchiller will get 2 more SBI shares.

Danke an alle die mitgemacht haben! Bis zu den nächsten 100 Beiträgen. / Thanks to all who joined, until the next 100 Posts.